The AfNutr Café enables students and registrants to come together to network, discuss topical issues and share ideas
About this Event
We are pleased to announce that our AfNutr Café sessions are continuing in 2021!
Responding to the new normal of working and studying at home, @AfNutr have created a means for nutritionists to communicate, stay focused and keep connected.
We ran our first AfNutr Cafés over the lockdown months and since they were so popular (and fun!) we have decided to make them a permanent feature!
AfNutr Cafés will alternate with our twitter chats on a month by month basis.
As always, everyone is welcome!
Our virtual café will be held on Zoom, with a small group, hosted by one or more of the @AfNutr moderators – Suzanne, Lynn and Vicki . Sessions will last no more than an hour.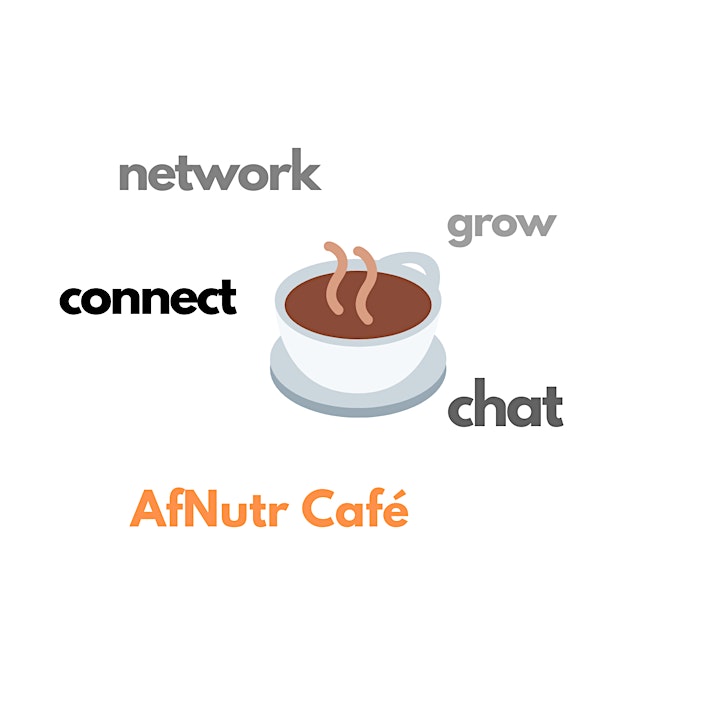 What will AfNutr Cafes involve?
We want to create a relaxed, fun coffee session to give us an opportunity to 'e-meet' anyone from aspiring nutrition professionals to Registered Nutritionists. The AfNutr Cafés are for everyone, regardless of what stage of your studies or nutrition career you are at.
Joining in is simple! After signing up to a session you will receive an email with details on how to join the AfNutr Cafés on Zoom.
The AfNutr Café is pet friendly, child friendly and even pyjama friendly. We also don't really mind if you don't want to drink coffee – just bring your best smile and positivity!
We look forward to 'e-meeting' you soon!