Description
The Business Council for Africa, in collaboration with the Law Society of England & Wales, are delighted to announce a special event considering the implications of the UK's decision to leave the European Union for the African continent. The momentus result of the referendum has caused a remarkable political upheaval in the UK, but the result also has the potential to dramatically change the way in which the UK builds commercial and diplomatic relationships in Africa. From the future of Economic Partnership Agreements (EPA) and multilateral engagement with African markets to the prospects for the Commonwealth and new Free Trade Agreements, Brexit will impact upon a vast range of UK interactions with African partners, both in the political and commerical sectors. We will be joined by leading specialists providing their thoughts on what Brexit might mean for Africa.
Our speakers include:
Patrick Smith, Editor, Africa Confidential
Patrick Smith has been Editor of Africa Confidential since 1991.Founded in 1960 as a fortnightly hard-copy newsletter, Africa Confidential has since built a global reputation for original reporting and analysis of key political and security developments across the African continent that goes well beyond what is to be found in 'open source' material. The service itself is now substantively online, with intra-week reporting on key developments as and when they occur. Africa Confidential enjoys a diverse global readership that includes: heads of state, foreign ministers, defence and intelligence agencies, risk advisory firms, international legal and accounting firms, NGOs, academic institutions & think tanks, insurance underwriters, consulting firms, and corporations operating in a variety of sectors in Africa, including energy, mining, infrastructure and capital markets. Patrick is a regular contributor to the BBC, the Guardian, the Observer, the Economist and other international media.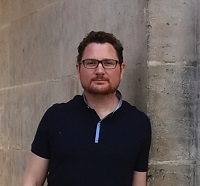 Professor Nic Cheeseman, Associate Professor in African Politics, African Studies Centre (University of Oxford)
Nic Cheeseman is Associate Professor of African Politics at Oxford University. He is the co-editor of the collections Our Turn to Eat (2010), The Handbook of African Politics (2013), and African Politics: Major Works (2016), as well as the co-author of the article "Rethinking the 'presidentialism debate': Conceptualizing coalitional politics in cross-regional perspective" (Democratization, 2014), which won the inaugural GIGA prize for the best article published in Comparative Area Studies. A monograph, Democracy in Africa: Successes, failures and the struggle for political reform was published by Cambridge University Press in April 2015, and an edited collection on African political institutions is set to be published by CUP in early 2017. Dr Cheeseman is also the founding editor of the Oxford Encyclopedia of African Politics, a former editor of the journal African Affairs and an advisor to, and writer for, Kofi Annan's African Progress Panel.

The Rt Hon the Baroness Liddell of Coatdyke, Chairman, G3 Good Governance
Helen Liddell is a former cabinet minister and British High Commissioner to Australia.
Helen Liddell is G3's chairman and a former Labour MP and cabinet minister. She entered parliament in 1994, and from 1997 served as Economic Secretary to the Treasury, Minister of Energy and as Europe Minister before being appointed the first woman Secretary of State for Scotland in 150 years. She was British High Commissioner to Australia from 2005 to 2009. Helen Liddell began her career as a BBC economics correspondent, has served on a number of boards and is currently an adviser to PWC. Helen was appointed a Privy Councillor in 1998 and is a member of the House of Lords.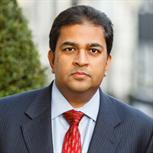 Shanker Singham, Director of Economic Policy and Prosperity Studies, Legatum Institute
 Shanker Singham leads the Legatum Institute's Economics of Prosperity work which examines how countries can become more productive, and the role free trade—with open, competitive markets—plays in helping people of all incomes increase their prosperity. Previously, Shanker was head of market access at Squire Sanders and Managing Director of the Competitiveness and Enterprise Cities project at Babson Global. Currently, he is the CEO of Competere. Shanker has worked with governments and companies around the world on market opening and transition issues, including on the early privatisations of the UK electricity market, the former Soviet Union, the accession of Poland and Hungary to the EU, the transitions in Latin America after the apertura and the WTO accessions of a number of countries, including China and Russia. In 1997, Shanker founded the International Roundtable on Trade and Competition as a way of promoting the notion of free trade, competitive markets and property rights protection around the world. A cleared advisor to the United States government on trade issues, he is also Non-Government Adviser to the International Competition Network. Shanker has also been a senior trade and economics adviser to a number of political candidates including Democratic Governors Lawton Chiles and Buddy McKay of Florida as well as Governor Mitt Romney's Presidential campaigns in 2008 and 2012. He is the author of A General Theory of Trade and Competition: Trade Liberalisation and Competitive Markets (Cameron May Publishing, 2007).
Rosa Wilkinson, Director- Stakeholder Engagement, Trade Policy Group, Department for International Trade
Rosa Wilkinson has recently joined the new Department for International Trade (DIT) to lead engagement with business and other stakeholders on trade policy issues.  She joins the Department from the Intellectual Property Office (IPO) where she was Director of Innovation and Strategic Communication. Previous roles have included working with UKTI, including leading work to market the UK internationally, and as Director of Public Policy for Lloyds TSB.  Her earlier career includes a variety of Whitehall policy roles embracing enterprise, manufacturing, trade and European policy issues.
BCA Members: Please register for this event by clicking 'Get Tickets' and then 'Enter Promotional Code' to register for your place without charge. Please contact info@bcafrica.co.uk to receive your code.