Description
African M&A briefing is a chance to connect and embrace some of the world's most vibrant growth markets.
This briefing is aimed at owners,senior representatives and senior executives at companies that are interested in learning more about the current trends in African M&A space, as well as the M&A process from a legal,financial and political perspective .
At the briefing, you will receive detailed information and reports about recent transactions, deal analytics, trends, background information on major acquisitions, details of the leading buyer's activities including TOP-10 opportunities list , 2018 outlook and more.
Sectors Covered
Communications- Media- Automotive Technology – Digital Marketing – E-Commerce – Enterprise Software – Industry 4.0 – Internet of Things – IT Services – Fintech – Healthcare.
When it comes to African M&A ,there is more to it than mining, oil and gas, infrastructure telecoms/FMCG as potential sectors of interest.
According to IMF here are some findings from their recent survey of US companies;
More than two-thirds (68%) of respondents indicated that their companies are currently not doing business in Africa. Of those that are doing business in Africa, however, nearly 60% said it was important to their overall businesses. Within this group, business and professional services (16%), energy (16%), and technology (13%) companies indicated that the region is critical to their businesses. Conversely, companies in chemical (3%), real estate/construction (3%), and healthcare/life sciences (3%) said that Africa was not important strategically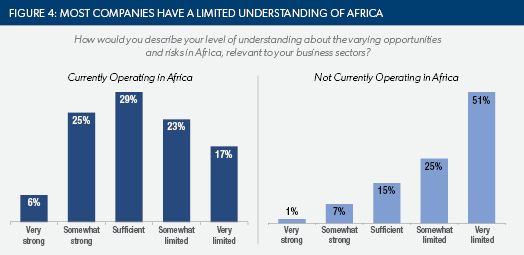 .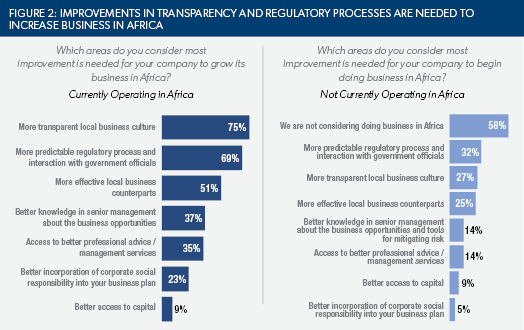 Selected Topics
Valuation metrics

Role of politics when it comes to dealmaking in Africa

Transaction volumes, trends and 2018-2019 outlook

Optimisation of negotiation position in transaction process

Determination of best target.

Deal drivers and highlighted transactions
Guest Speaker : Mr David Bois, Managing Partner at M&A Advisory
M&A Advisory is a specialist advising on company sales, mergers and acquisition in the UK and cross border. With a 15 year heritage, our business is built on excellent market knowledge and sound business experience. The team are experienced professionals from diverse backgrounds in finance and business having held senior positions with Saatchi and Saatchi, Reed Elsevier, Morgan Stanley and Results International. Our core values are trust, integrity and confidentiality.
Covington Burling : Legal experts
We will also be joined by a team of experts from Covington Burling a prestigious law firms that has a tremendous ability to combine their unique strength in litigation, investigations, and corporate practices with deep knowledge of policy and policymakers, and one of the world's leading regulatory practices. Covington recently opened their office in Johannesbourg and they are active across the continent.