African Archaeology: From Caves to Capitals - Online Course
Sales Have Ended
Registrations are closed
We are sorry but this course is now fully booked. Please contact us for details about when it will run again. We look forward to hearing from you. Akkadium College Enrolment Team.
Event Information
Refund Policy
Refunds up to 30 days before event
Sales Have Ended
Registrations are closed
We are sorry but this course is now fully booked. Please contact us for details about when it will run again. We look forward to hearing from you. Akkadium College Enrolment Team.
Description
The archaeology of Africa is a rich and complex subject - a field of study with the power to dissolve the myth of a 'dark continent' devoid of history, and reveal instead the incredible diversity of the African experience.
By exploring this largely unwritten past you will discover the amazing achievements of African peoples, recognise Africa's significant contribution to our shared human heritage, and develop a deeper understanding of some of the challenges faced by the continent in the 21st century.


Course description
From human origins to the development of agriculture and the rise of complex societies, this course offers a broad introduction to the archaeology of the African continent.
You will explore key research themes and engage with interdisciplinary methodologies that include physical and cultural anthropology, written and oral histories, environmental studies and ethnography.
By examining important archaeological research from the Sahara to South Africa, you will learn how the continent has long played a dynamic cultural and economic role on the global stage.


Syllabus overview
The course runs for five weeks and will explore the following topics:
Module 1: Introducing Africa: an archaeological perspective
Module 2: Early hominins and the emergence of modern humans
Module 3: The archaeology and achievements of hunter-gatherers
Module 4: The development of herding and farming
Module 5: Craft production, urbanisation and the rise of political complexity



Learning outcomes
Upon successful completion of this course, participants should be able to:
Discuss some of the most important archaeological sites of the sub-continent and key events in African prehistory;
Examine how different peoples and cultures of Africa are represented in the archaeological record;
Debate some of the key theoretical and methodological issues in African archaeology.


Prerequisites
This learning opportunity is open to anyone, and no prior knowledge or experience of archaeology or African studies is required. The only prerequisite is a curiosity about the rich cultural heritage of Africa, and a willingness to engage and contribute to course discussions.
The course is delivered completely online in a virtual learning environment (VLE), so you will need access to an internet-connected computer or mobile device, and basic computing skills. Our team will be on hand to give you both academic and technical support as needed.
Please note: to preserve the educational advantages of small-group teaching there are only ten places available on this course. We therefore recommend that you register early to avoid disappointment.


Your tutor
Dr. Mark Anderson will be your tutor and guide on this learning journey. Mark's interests embrace all aspects of cultural heritage, with specialisms in African archaeology, the anthropology of education, ritual and religion, and the formation of complex societies. He teaches archaeology and anthropology at the Oxford University Department for Continuing Education, and he is a Teaching Fellow at Imperial College London.
Mark is a Fellow of the Royal Anthropological Institute, a Member of the Chartered Institute for Archaeologists and a Fellow of the Society of Antiquaries of London. He is the author of Marothodi: The Historical Archaeology of an African Capital.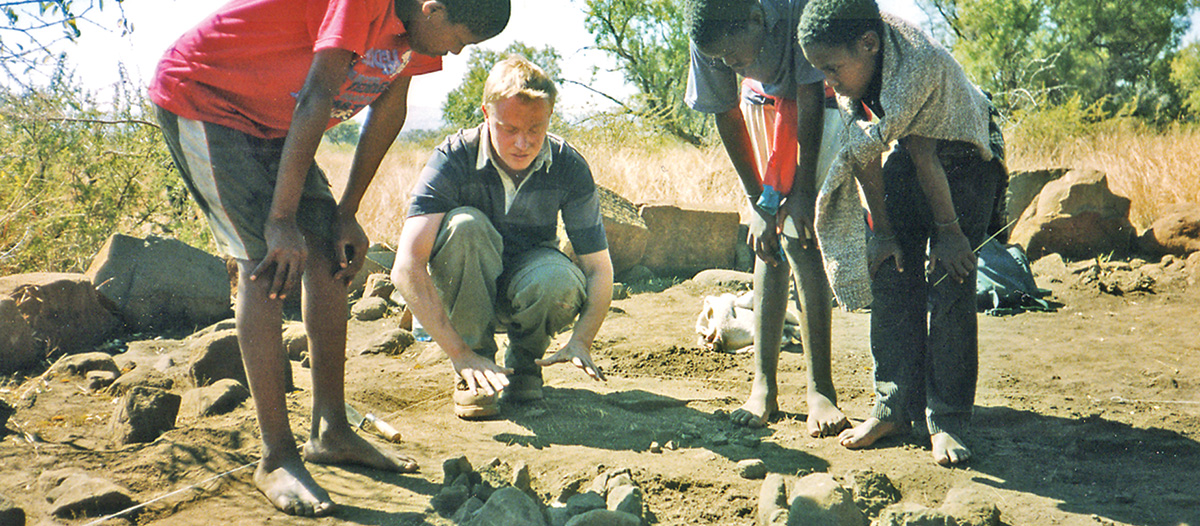 Date and Time
Refund Policy
Refunds up to 30 days before event