Description
What & When
The African Business Day is divided into two parts where Friday 26th of May will be dedicated to workshops; recruitment, career development and informational sessions, and Saturday the 27th of May will be devoted to key note speeches held by renowned entrepreneurs operating in Africa.
This year's theme "Africa Innovates" is one that is pertinent to us. During this year's conference, we aim to celebrate and promote awareness of existing innovative solutions that have been deployed in Africa and beyond by African entrepreneurs. As we aim to change the narrative about Africa from a disadvantaged continent, to a well of opportunities and innovations.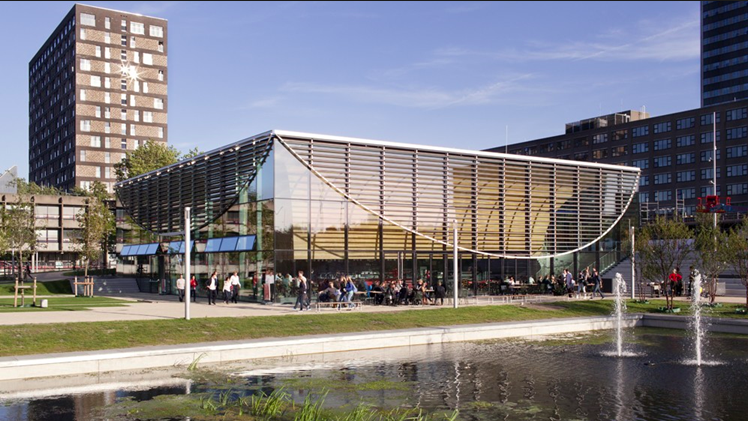 Venue: Erasmus University, Rotterdam
We are expecting over 300 students and business people interested in the potential of Africa. During the day selected speeches and activities will facilitate the creation and enhancement of relationships between students interested in Africa, business people and speakers with valuable knowledge about Africa.
How
To make the experiential exchange as vivid as possible, the day will be divided into two parts with plenty of time dedicated to discussions and debates. In the first part, there will be a series of workshops given by renowned companies. The second part will host different speakers who will bring their perspectives on business in Africa closer to the audience through speeches, Q&A sessions and honorary discussions with the most dedicated students and business people.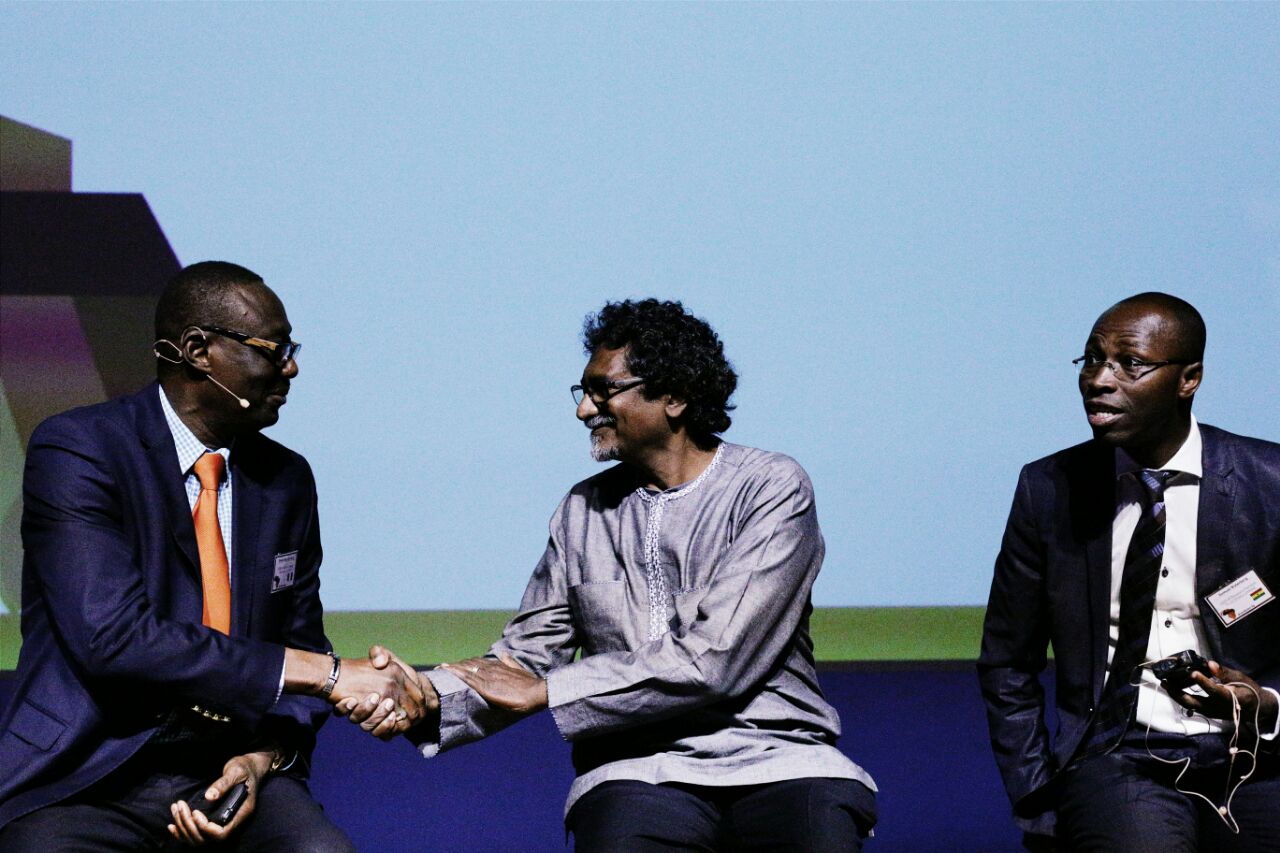 Workshops
The kick-off of the two-day event starts on Friday the 26th at 10 am where students can attend interactive workshops conducted by multinational companies such as Royal Dutch Shell, Rabobank, Ringier, TTC Mobile and Leeuwendaal Consultancy. These companies are interested in meeting and recruiting motivated and high performing students for both full-time and internship positions! You have until Monday 24 May 23:59 PM to subscribe for the workshops. You can register for the workshops here: https://goo.gl/forms/YuntGqXs9bKq8eOC2
African Vibe
All participants and speakers will be able to enjoy a lunch buffet with the authentic tastes of Africa. During the break you can enjoy entertaining performances and artists which will ensure the right atmosphere for informal networking and socializing. Here students, businessmen and speakers can gain insights from one another. At the end of the day whilst enjoying refreshments there will be ample opportunity for networking.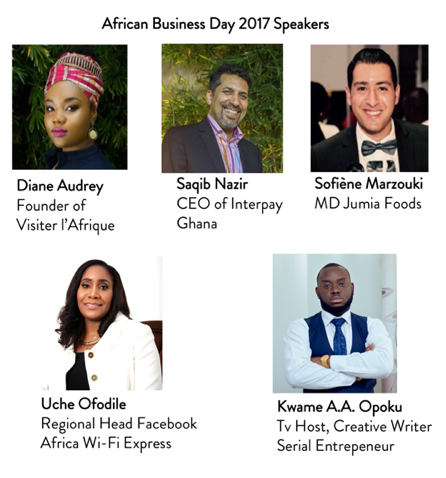 Regional Head of Facebook Africa, Uche Ofodile
CEO of Interpay Ghana, Saqib Nazir
Co-Founder of Idea Factory Africa, Kwame A.A. Opoku
Founder of Visiter l'Afrique, Diane Audrey Ngako
Managing Director of Jumia Food, Sofiène Marzouki
Hosted by Keturah King, host of CNN African Voices.
Organiser of African Business Day 2017
The Association of Students of African Heritage (ASAH) was founded during the autumn of 2006 by Erasmus University students. In 2007, the association was officially registered at the Dutch Chamber of Commerce situated in Rotterdam. 

Primarily, the purpose of ASAH is to give students of African Ancestry a voice and representation both at the University and within The Netherlands. Built on the pillars of organizing Educational, Career, Cultural and Social activities to enrich and complement the journey of a student, ASAH embraces diversity and "multi-ethnic" membership. Up-to-date, our members consist of students of African Heritage and students/persons with an affinity for Africa, within the Dutch society.

The mission of ASAH is to provide a platform for students of higher education to interact and advance learning on a Personal, Professional, Social and Cultural level (the aforementioned pillars). Through our values of Diversity, Access, Care and Engagement, ASAH strives to plan, organize and implement activities that benefits its members. The following goals are taken to heart:

- To create opportunities for personal growth, career building, acquisition of essential skills and knowledge and to exercise leadership.
- To provide opportunities to interact and to promote peace, tolerance, understanding and mutual respect.
- To highlight the similarities and shared-heritage between students from the African continent and those in the diaspora to strengthen identity.
- To make the youth aware of, as well as, provide necessary information concerning the possibilities of higher education in The Netherlands or abroad.
- To assist International/Exchange students at the university so that they feel at home in The Netherlands and get acquainted with the Dutch culture/society.