Description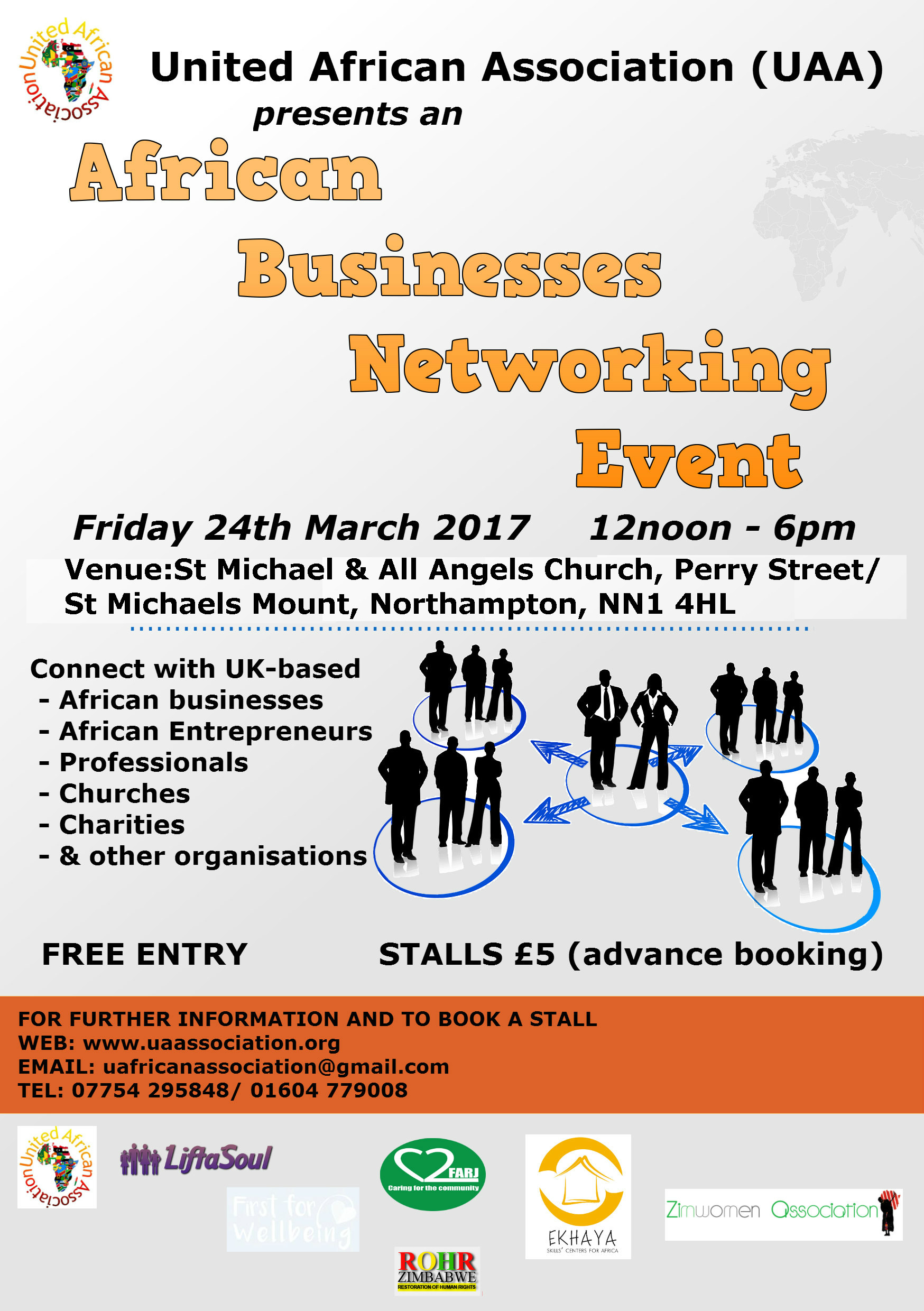 We are inviting African business, professionals, entrepreneurs, churches and other African based organisations to join us for a networking event on Friday 24th March.
You will have the opportunity to interact with African businesses, traders, church organisations, musicians and also be able to promote your business.
We are inviting members of the public to find out about their local services and interact with a variety of people.
Stallholders are welcome. Limited stalls are available for £5. Please note that we are restricting the number of duplicate stalls, so please book early to avoid disappointment.