Big Peoples Theatre COME MEK WE EAT AND DRINK -AND FIND OUT ABOUT OUR ACTING CLASSES Designed for African Caribbean and other cultures
About this event
DIRECTIONS IS ATTACHED TO THIS LINK
Big Peoples Theatre theatre classes have help many adults to gain confidence to apply for auditions and sign on to agents. We offer informal training in acting and those that want to pursue academic qualifications we have 100% pass rate with adults taking LAMDA qualifications from Entry to level 3 in Acting, Public Speaking and list is endless.
20th November 2021 will be an opportunity for adults to find out about our work and future projects where we will be performing our plays at the Millfield Theatre.
It will give adults a chance to network have refreshments and listen to music African Caribbean music. The Welcome afternoon will be held in the School Theatre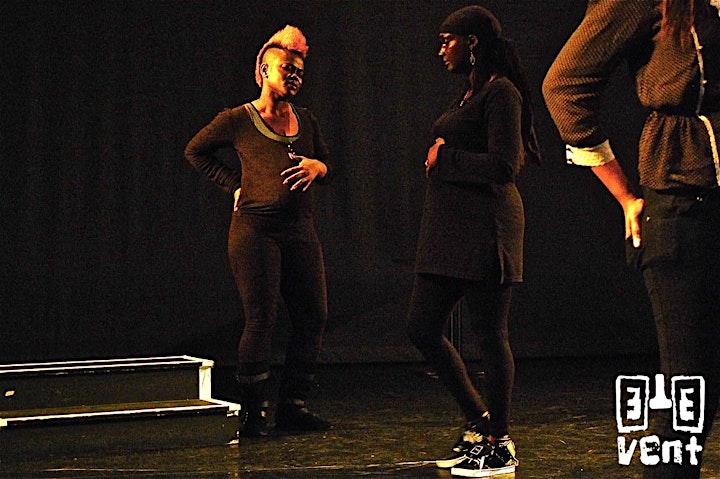 DIRECTIONS TO DUKE ALDRIDGE ACADEMY SCHOOL IS IN THE ABOVE VIDEO CLIP
Dear Lorna,
Exciting news! The Alfred Fagon Award wants to celebrate you!
2021 is the 25th anniversary of the Alfred Fagon Award and to mark this milestone of recognising and celebrating the best of Black British playwriting we've been seeking 25 Black Champions of Theatre. We're turning the spotlight on 25 people in theatre/the arts to recognise their talent, dedication, drive and collaborative spirit.
You were nominated by Kamahl Sami - Miller, who said: "Lorna has been a grass roots theatre practitioner, drama facilitator and teacher in the London Borough of Haringey (Tottenham) for over 28 years. With very little press/support/funding, Lorna has trained from ground up some of the most talented actors within the black community. From Tameka Empson who attended Lorna's classes from the late 90's when a lady by the name of Rose worked alongside Lorna, until she passed and Lorna ran it all. Since 2000 Lorna has been running groups The Stylisters and the Big People's Theatre. I attended The Stylisters in early 2003 and left to further in my mainstream education in 2009. Without Lorna, a lot of the black youth in Tottenham and surrounding areas wouldn't have had any space or chance to express themselves and know the arts. Her facilitation work took many of us to pass our LAMDA exams as small children. Lorna is absolutely deserving of this. Behind this email are the names of 40 black actors/writers who have worked with Lorna, from the late great Martha of the Big People's Theatre who performed up until she was 87."
I'm thrilled to tell you that our selection committee would be delighted to include you as one of the 25 to recognise your work as a dedicated grass roots theatre practitioner. We'd like to feature you in a special publication which will be given out to the audience at our annual awards event on 3rd December at the National Theatre in London, which you will be invited to. The publication will also be on our website, feature across our social media and be sent to the media, and of course we'll send you a copy. We'd like to invite you to a photoshoot during the week starting 25th October at Jerwood Space, 171 Union Street, London SE1 0LN and have a few words from you about what it means for you and your work to be recognised in this way.
Congratulations again and I look forward to hearing from you soon.
All the best,
Pauline
Pauline Walker
Administrator and Creative Producer
the adult classes will be held here....so it is imperative to come to the Welcome Day on the 20th November 2021 at Dukes Aldridge Academy School
The Academy Building
p: 02073889090
a: 15 Pratt Mews Camden London NW1 0AD
Organiser of AFRICAN CARIBBEAN ACTING CLASSES BIG PEOPLES THEATRE ARE BACK - AUDITIONS