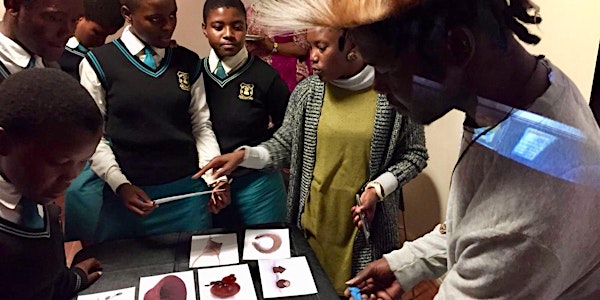 African cultural heritage in the digital age: Museum in a Box
Location
The Liddell Hart Centre for Military Archives - King's College London
Strand
London
WC2R 2LS
United Kingdom
Laura Gibson unpacks the 'Museum in a Box' - Amagugu Ethu/ Our Treasures: Stories from KwaZulu-Natal, South Africa
About this event
As part of King's Africa Week the Department of Digital Humanities and the King's Archives are hosting an afternoon of interactive activities and discussions around African cultural heritage and historical collections.
From 2-3pm Digital Humanities' Dr Laura Gibson will unpack the 'Museum in a Box': Amagugu Ethu/ Our Treasures: Stories from KwaZulu-Natal, South Africa
Following on from Laura's PhD research and a workshop in Cape Town, a team of Zulu-speaking experts, artists, storytellers, technical wizards, museum workers and academics have developed a Museum in a Box filled with stories and explanations of Zulu objects from the Iziko South African Museum.
Using images, 3D prints and sound recordings taken during the workshop, the Box is an interactive experience that gives new insights to the objects and the workshop process.
Two Boxes are now with our Zulu-speaking partners in South Africa where they're now circulating local museums and schools. We invite you to come and experiment with the Museum in a Box that's still in London, to hear what Zulu-speaking communities have to say about their artefacts that are normally locked away in museum storerooms.
Project supported by the Wenner Gren Foundation, University of Leicester, and Museum in a Box.
The King's Archives are located on the 3rd floor of the Strand Building (from the stairs/lifts, just turn right).
To register for the other sessions in the Digital Humanities/Open Archives afternoon Africa Week event see here:
3-4pm: Africa in focus: Insights from King's College London Archives
4-5pm: #BookFairs: Somali literary heritage in the digital age