Description


Whether you are alredy active or looking at opportunities to grow your business in Africa's ports, harbour or rail sectors - take advantage of this FREE expo ticket and REGISTER TODAY!
---
The 6th annual African Ports Evolution Forum (coloated with the African Rail Evolution Forum) provides solutions to enable growth and increases efficiency for Africa's ports/harbour and rail industries.
The FREE to attend interactive trade exhibition provides access to key public and private sector stakeholders and leading suppliers to the industry who are looking to:
Drive construction and development of African ports and harbours

Discover the IT solutions available to drive port efficiency, optimisation and cost control

Solve local capacity and skills gaps in the sector

Turn environmental impact challenges into opportunities

Explore innovative ways that ports can generate revenue
This ticket will give you access to:
FREE workshops and demonstrations

Over 10 hours of dedicated networking

Entry into the prize draws
What to expect?
2 000+ attendees

200+ high-level conference delegates

100+ exhibiting companies on the expo floor

30+ visionary speakers

25+ countries represented

20+ hours of networking opportunities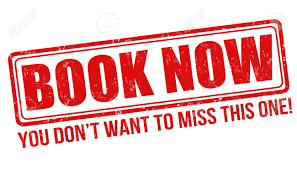 Details:
Opening times on 17 - 18 October: 9:30 am - 4:30 pm
Venue: Durban, ICC
Parking: Parking tickets available and for sale at the Durban ICC
Contact us: phone: +27 87 890 0898 email: lara.onafeko@hypenica.com