The 27th African Remembrance Day (ARD). Theme: 'African Liberation Queens – Ancient & Modern'
About this event
About this event
The 27th African Remembrance Day (ARD) takes place online on Zoom between 2.00pm - 4.00pm on Sunday, 1 August 2021.
ARD commemorates the experiences and suffering of millions of African men, women and children who perished in the Middle Passage and plantations economies in the New World, as well as on the African continent and Far East. It provides an opportunity to reflect on the journey of their descendants in the fight for justice and equality. It is thus a day for reflection, healing and renewal of the global African family. 3 minutes of silence is marked at 3.00 pm - a minute each for the victims in the Americas, the African continent and the Middle /Far East.
The event also features two keynote addresses: 'Fix Your Crown - the Queen Within' by Christelle Pellecuer & Yoma Smith, plus 'Women leadership and liberation ' by Dr Justina Mutale , responding to this year's theme 'African Liberation Queens – Ancient & Modern', which celebrates totemic female leaders, veritable conductors of freedom.
20,000 South African women protesting against Apartheid in 1956 broke out in song: "Wathint'abafazi, wathint'imbokodo!" ("Now you have touched the women, you have struck a rock, you have dislodged a boulder, and you will be crushed.").
Why have women leaders and women led resistance movements, such as the Aba Women's riots, often been so decisive or the trigger for huge explosive transformational action? Such transformational resistance has continued to the present with the female leaders of the Black Lives Matter (BLM) movement, which has galvanised the struggle for racial justice on a scale unseen since the 1960s, following the murder of George Floyd?
Why, in the cultural reawakening that has unfurled in the last few years, is there now a movement amongst 'dethroned Queens' in the diaspora to 'Fix their crown'? How, do women leaders, however from Pharaoh Hatshepsut onwards, overcome the many barriers to assume their critical positions as equals and as – Queens who can lead?T
For more information: africanremembrance@gmail.com
Christelle Pellecuer, a fashion expert, was born in Madagascar, raised in South of France, and now lives in the UK. Christelle is the founder of Razana Afrika, an organisation with the aim of empowering people of African descent to learn about their culture and history by providing educational resources and positive role models from history to build strong personal identity. The first project delivered by the organisation is the African Queen exhibition in 2017, which celebrated both real and legendary queens of Africa. Following the success of the exhibition, Christelle has been delivering workshops in schools, and has recently built upon it as the 'Fix Your Crown' short film.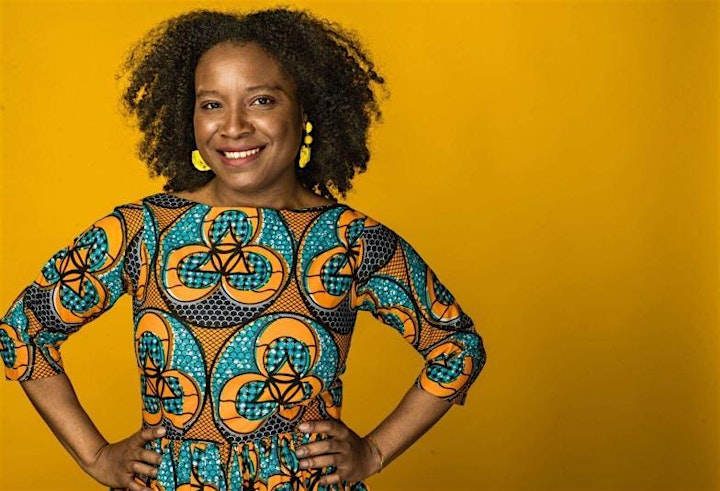 Yoma Smith is a marketing & communications professional who loves arts and culture. She applies her vocational skills in supporting community projects; and her creative skills in writing, presenting and performing songs, poetry, spoken word and plays on themes relating to heritage, diversity, social and environmental justice and personal growth. In addition to trustee roles, Yoma is a founding member and co-director of Black Women Let Loose Theatre Company CIC - created to highlight the experiences of women of African and Caribbean descent. Since getting together in November 2018 Black Women Let Loose Theatre have delivered several innovative, live and virtual, performances to wide-ranging audiences in Bristol and beyond. www.bwlltheatre.co.uk
Dr Justina Mutale is the Founder & President of the Justina Mutale Foundation and its Scholarship Programme for underprivileged African Young Women. She is also Founder of POSITIVE RUNWAY: The Global Catwalk to Stop the Spread of HIV/AIDS. Named as one of Africa's most respected names, well-known faces, and influential voices, Justina is listed in various Who's Who Lists, Power Lists and Influential Lists. Justina has been honoured for her outstanding and phenomenal leadership qualities as a National and Regional Stateswoman; as well as Global Leader of the Year, and Iconic Woman Leader of the Decade. She serves on the Board of the World Leaders Forum and is Global Ambassador and Spokesperson of the International Women's Think Tank. A civil society delegate to the United Nations Commission on the Status of Women (UNCSW) and the African Union High Level Panel on Gender Equality and Women's Empowerment. Prior to founding her own organisations, Justina worked in the Commonwealth Secretariat in London. She is also bestselling author of 'The Art of Iconic Leadership: Power Secrets of Female World Leaders', and co-author of 'Women on Corporate Boards – an International Perspective.'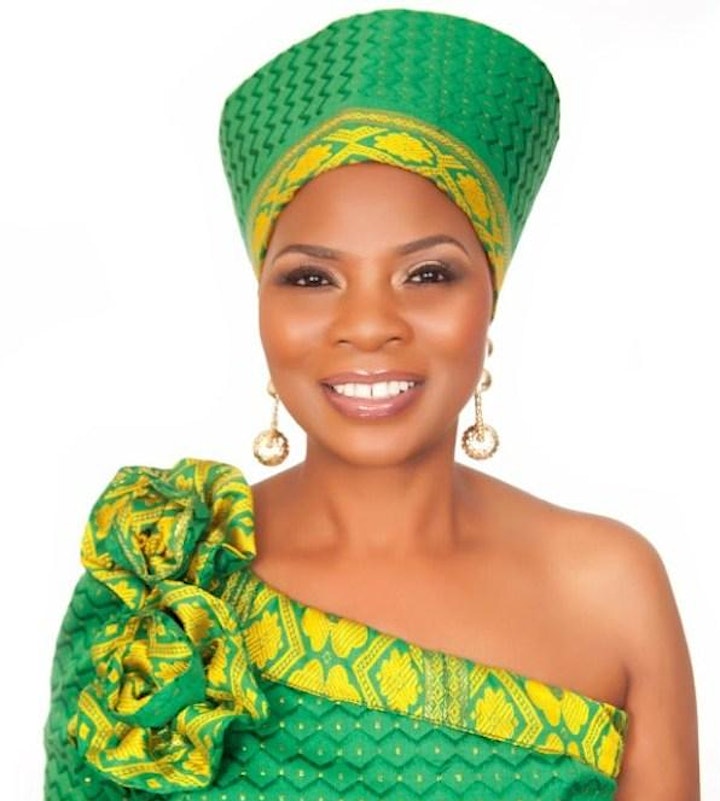 Opening prayers will be provided by Kesheniwa Aghaji is an Olorisa (Priestess) of Orisa Orisanla in the Yoruba Ifa tradition offering ceremonies for clearing, empowerment, healing, libation. She is focused on the Unfettering for personal sovereignty. She is also an artist of spiritually guided spontaneous artworks that emit a halo, an illumination – light reflecting from the drawing on the line.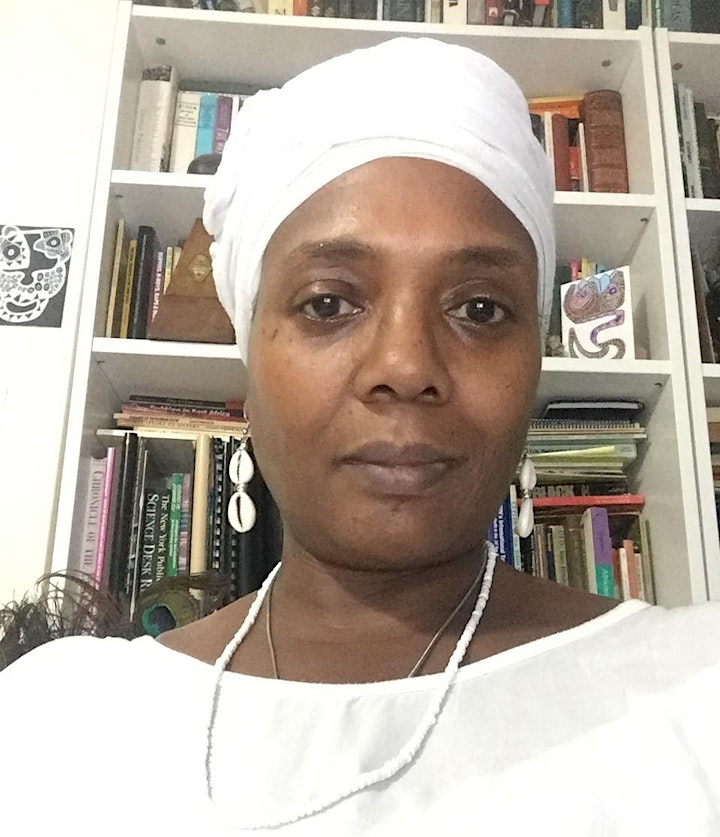 Credit: 2 details (this and the first image) from a the section of the work AMAZONES dedicated to the inimitable women, old and new queens, that have inspired the artist Obi Okigbo.
Singer Chisara Agor will close with a rendition of Bob Marley's classic Redemption Song. Ever-shifting environments, constantly (r)evolving juxtapositions of experience, are recurring themes in much of Chisara Agor's art. From society, to politics, to how we find joy, Chisara's work is as much about the world around them as it is their own personal interpretation of it. With an upcoming EP Shadows and Searchlights arriving this summer, Chisara continues to write with a melting pot of sounds and textures incorporating West African percussion, jazz, hip hop, bossa nova, indie rock, easy listening and dub-inspired elements surfaces.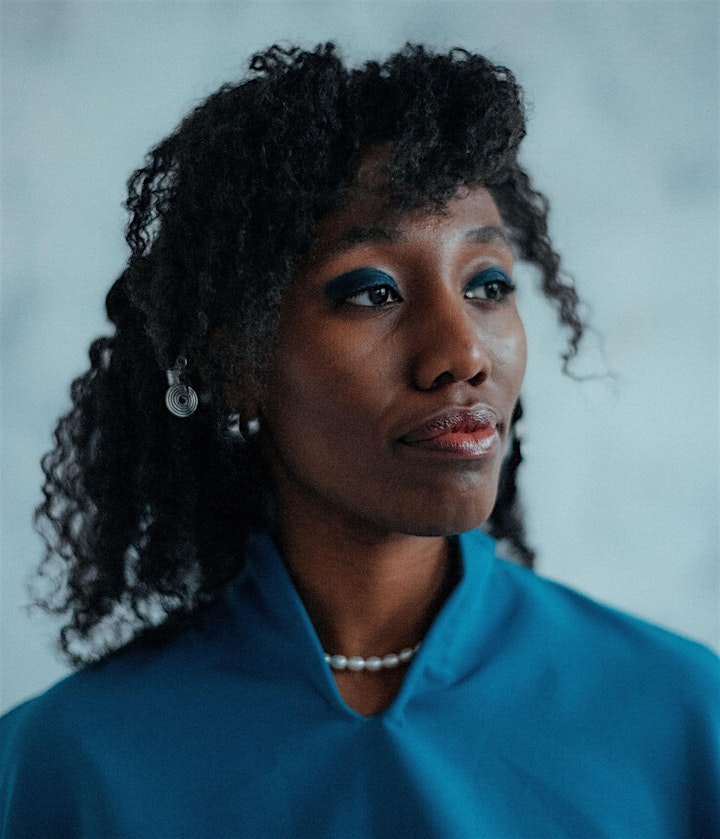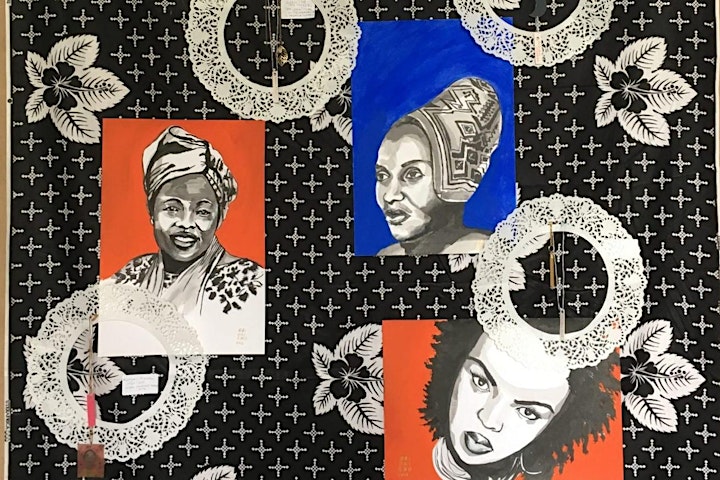 ARD thanks AFFORD for their support and partnership.