Afro Dance Xplosion - 2016 - "The Masters"

Friday, 2 September 2016 at 19:00

-

Sunday, 4 September 2016 at 19:00 (BST)
Event Details
Feel the Rhythm Productions presents
Afro Dance Xplosion - 2016 - "The Masters"
Afro Dance Xplosion (London) brings together some of the hottest African diaspora dance practitioners to deliver a dynamite weekend dance classes and workshops on the 2nd to the 4th September 2016. This year is, Afro Dance Xplosion's 6th Anniversary which will feature a performance plus a weekend full of great workshops. This year we will have three masters teaching which include, Merlin Nyakam, Dr. Kemal Nance and Chantal Loial! These are some of the international guests that have joined ADX in the past 5 years and requested by popular demand!.
This year ADX - 2016 will be taking place during Africa Utopia at SouthBank.
99 Upper Ground
London SE1 9PP
Transport: 
Friday, 2nd September 2016:
This year we have a great show in store for you that will include the three masters plus some of the best Choreopgraphers/dancers in the African and African inspired Diaspora in London. This is going to be a fabulous show with performances in African dance and also some of the popular techniques grounded in vocabulary in African movement.  This showcase is part of Africa Utopia at the Southbank centre.  See the following for details, including purchasing tickets: 
www.southbankcentre.co.uk/whatson/afro-dance-xplosion-2016-98118
---
Workshops:
Time: 12:00pm to 18:30 (Registration 11:30 - 12:00)

Saturday, 3rd September 2016:                                          
Dr C. Kemal Nance - Umfundalai technique - 2hrs                                      

12:00 - 14:00

Break                                                                                                            

14:00 - 15:00

Merlin Nyakam - Cameroonian traditional African - 2.5hrs                          

15:00 - 17:30







Sunday, 4th September 2016:
Chantal Loial - Congolese African Dance - 2hrs                                          

12:00 - 14:00

Break                                                                                                            

14:00 - 16:00

Merlin Nyakam - Cameroonian traditional African - 2.5hrs                          

16:00 - 18:30
Biographies and master workshop descriptions:
MERLIN
NYAKAM
: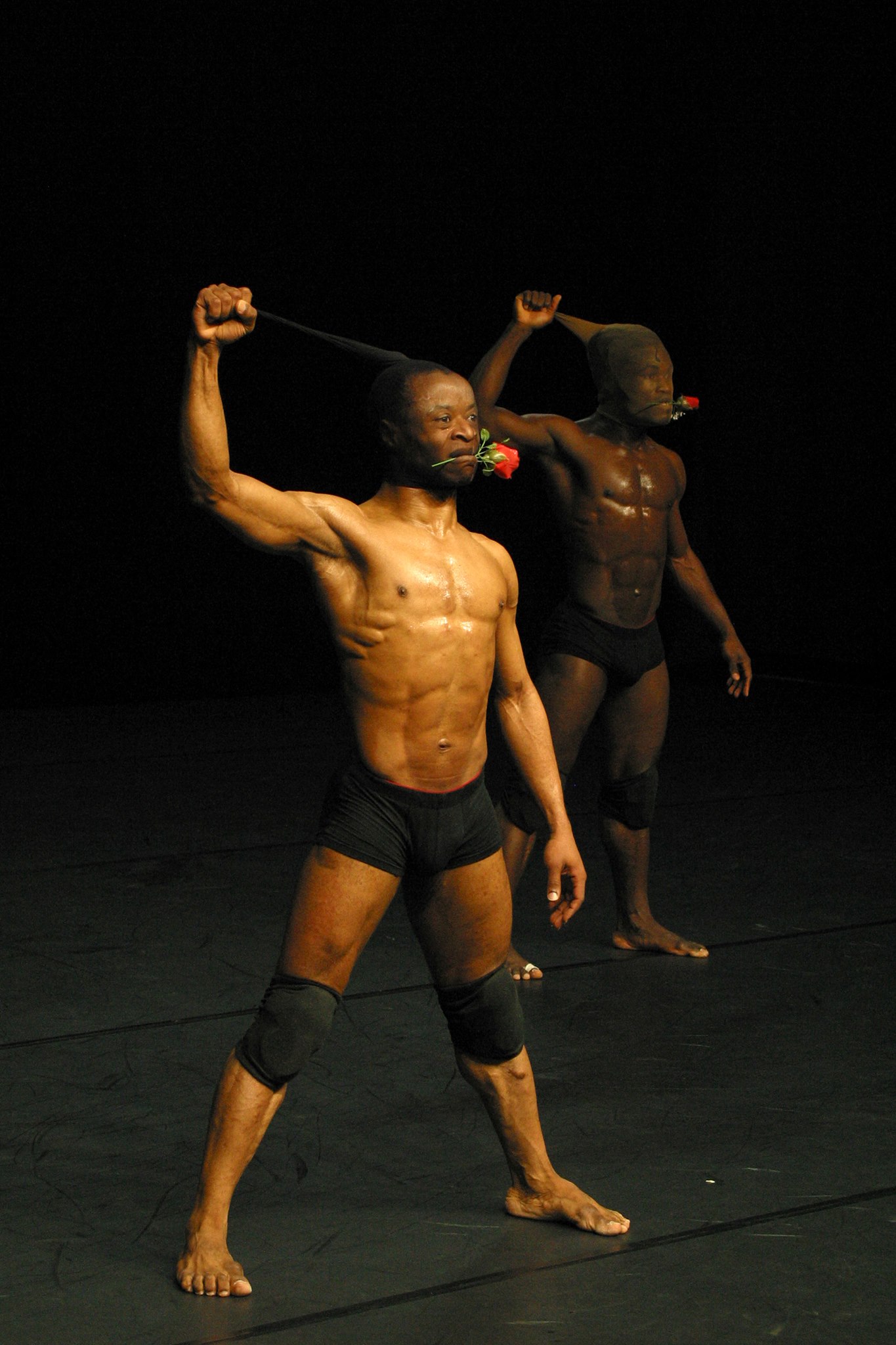 Nicknamed, Merlin the enchanter, Merlin Nyakam is A dancer, singer, actor and         choreographer.  He has reached an international status for his interpretations and teaching of African  and Afro-Contemporary dance.

He took his first artistic steps at 5, and at 14 he joined Cameroon's National Ballet.   He became the company's main dancer at 16. In 1990, he founded his own company and won an award from Cameroon's Ministry for Cultural Affairs. He also   won an "Epi  d'Or" and is celebrated as "Best Dancer" in 1991.

Since 1992, in France, he participated in numerous creations with several           choreographers, ranging from Gérard Gourdot, to Philippe Jamet, and Frédéric           Lescure, Georges Momboye, Norma Claire, etc. He also danced for the singer Angelique Kidjo's FIFA World Tour, and remains her choreographer.
   
Since 1997, in the Montalvo-Hervieu duet company, he has been part of all their   creations: "Hollaka Hollala", "Paradis", "le Jardin Io Io Ito Ito", "Babelle Heureuse",  "Les Palladins" and "On Danfe".
In October 2000, he won the "Prix d'Accueil Studio" awarded by the "Val de Marne   Biennal Dance" & the "National Choregraphic Center of Creteil and Val de Marne",     which allowed him to create his own company: "La Calebasse de Merlin Nyakam".  "Récréation Primitive", his first creation, was enthusiastically welcomed by professionals and by the public, and is followed this year by the promise of a "Liberté d'Expression" (Freedom of Speech).  See Merlin in acton:
https://www.youtube.com/watch?v=o6yXWonjrGQ
Master Workshop Dance Description:
Meet Merlin Nyakam, his energy and generosity, during Workshops or MasterClasses organized by the Company or when he is invited around the world. You will have a unique occasion to discover a body work based on the use of earth energy from the ground to the sky in an African Rythm and dance environment. His class will have muscians and will be experience unlike any other! Merlin is a master international African Dancer.
C. KEMAL NANCE: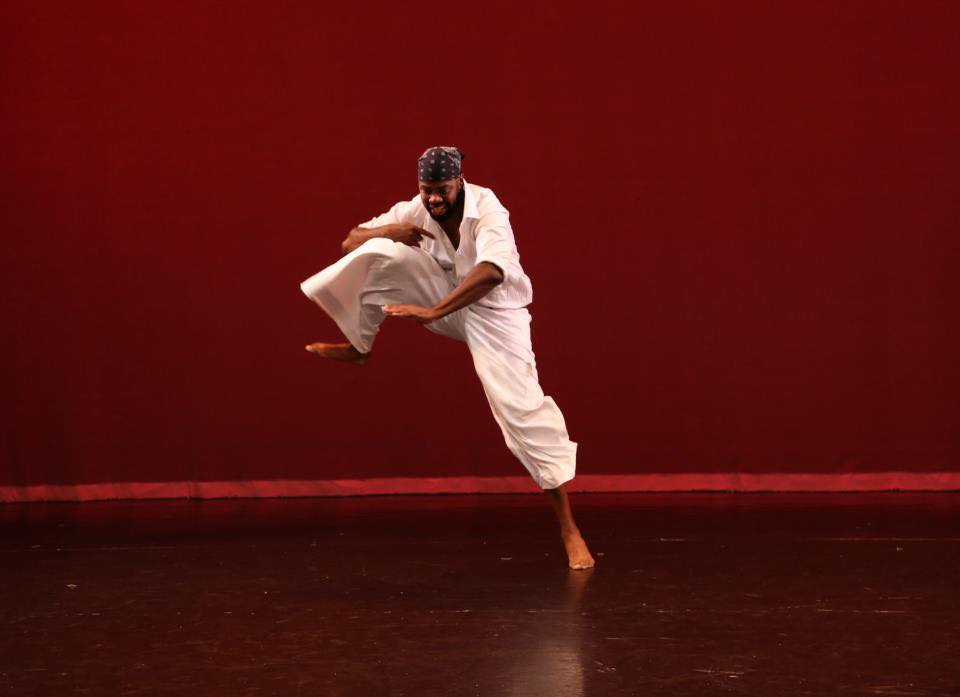 C. Kemal Nance, Ph. D. (Kibom), a native of Chester, Pennsylvania (USA) is a master teacher of the Umfundalai technique of contemporary African dance and has shared Umfundalai with dance communities throughout the world including Ghana, West Africa, the Turk and Caicos Islands, Poland, Salvador, Brazil, and most recently, Jamaica. He is the Guest Tutor for the Edna Manley School for the Visual and Performing Arts' Summer Program in Kingston, Jamaica.
As a performer, Nance has danced principal roles with Kariamu & Company: Traditions and Chuck Davis' African American Dance Ensemble. Currently, he co-directs and performs with the Berry & Nance Dance Project, a dance initiative dedicated to the production of dance works about African American men and lectures in the Dance and African American Studies Departments at the University of Illinois at Urbana-Champaign. His recent choreographic work on his students was selected to represent the university at the American College of Dance Association's Festival.
Nance holds a BA in Sociology/Anthropology with the concentration in Black Studies from Swarthmore College and holds a M. Ed. and a PhD in Dance from Temple University where he was awarded the Katherine Dunham Award for Creative Dance Research.
At the 2014 Consortium of Black Arts in Salvador, Bahian attendees nicknamed Nance after a Brazilian-brand ice cream, Kibom, to reflect the "delicious time" they had dancing in his workshop."
https://vimeo.com/126701518
Master Workshop Description:
Umfundalai is a contemporary African Dance technique that comprises its movement vocabulary for dance traditions throughout the African Diaspora including the continent of Africa as well as the Americas. On the shoulders of Katherine Dunham, Kariamu Welsh developed Umfundalai to explore the "essence" of African-informed movement and the ways in which it empowers contemporary choreography. She describes it as " an approach to movement that is wholistic, body centric and organic. …an open, fluid and porous technique, absorbing new ideas and directions as it evolves."
Umfundalai is 45 years old and is taught in major institutions throughout the US including Temple University, University of Illinois, Morgan State and Oklahoma Universities.
Women are encouraged to wear lapas (fabric worn around the waist) and men are encouraged to wear shokatoes (drop-crotched pants) for Umfundalai classes and workshops.
CHANTAL
LOIAL
: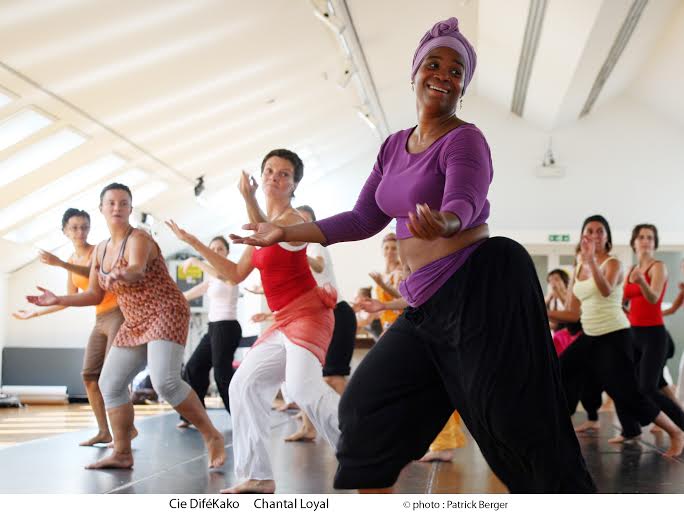 Having worked with Montalvo-Hervieu Company, Les Ballets C.     de  la B. and for Raphaëlle Delaunay, Chantal Loïal connects the   realms of African, Caribbean and contemporary dance and strives  to carry a message through her choreography. In addition to her activities as a choreographer and dancer,  Chantal Loïal has never ceased to share her knowledge and passion. She has maintained her enthusiasm and dynamism, accompanied by dancers and musicians of the company, through  workshops, courses, dance conferences and Caribbean festivals.
Master Workshop Description:
Her artistic experience of working with various different dance   company has helped her to create an original style of dance that is both contemporary and blended, taking its inspiration from traditional songs, movements and dances and offering the audience and her students an authentic, modern-day approach to Afro-Caribbean culture and Congolese rhythms. Chantal will be teaching exciting masterclass with musicians. See Chantal dancing with Kanda Bongo Man.
http://www.youtube.com/watch?v=uUcvOHK8lNQ
---
Sponsors:

---
FAQs
Are there ID requirements or an age limit to enter the event?
You must be a minimium of 15 years of age. 
What are my transport/parking options getting to the event?
http://www.rambert.org.uk/about-us/our-building/how-to-get-here/  
Where can I contact the organiser with any questions?
Contact the organizer at feeltherhythmprod@gmail.com 
Is my registration/ticket transferrable?
The tickets are final and are not transferrable 
Can I update my registration information?
You can email feeltherhythmprod@gmail.com for changes in your registration information.    
When & Where

Rambert
99 Upper Ground
SE1 9PP London
United Kingdom


Friday, 2 September 2016 at 19:00

-

Sunday, 4 September 2016 at 19:00 (BST)
Add to my calendar
Organiser
Feel the Rhythm Productions
Feel the rhythm productions - Non-Profit Organisation
Feel the Rhythm productions promotes African and African inspired dance by organizing workshops in London with talented dancers.
Afro Dance Xplosion - 2016 - "The Masters"