Afro Dance Xplosion - 2017 - "Diaspora!"

Saturday, 30 September 2017 at 11:00

-

Sunday, 1 October 2017 at 18:30 (BST)
Event Details
Feel the Rhythm Productions presents
Afro Dance Xplosion - 2017 - Diaspora!
Afro Dance Xplosion (London) brings together some of the hottest African diaspora dance practitioners to deliver a dynamite weekend dance classes and workshops on the 30th September to the 1st October 2017. This year is, Afro Dance Xplosion's 7th Anniversary which will feature a showcase plus a weekend full of great workshops. This year were have Artists from three continents which include: Georges Momboye, Dr. Kemal Nance, Aida Diop and Danzel Thompson-Stout! These artists that will be representing the  African diaspora in all of its glory in ADX 2017 - Diaspora! London. 
This year ADX - 2017 - Diaspora! Showcase and Workshops will be taking place at the following locations:
61 Westminister Bridge Road
------------------------------------
99 Upper Ground
London SE1 9PP
Transport: 
Friday, 29 September 2017:
This year we have a great show in store for you that will include our international guests plus some of the best Choreopgraphers/dancers in the African and African inspired Diaspora in London. This is going to be a fabulous show with performances in African dance and also some of the popular techniques grounded in vocabulary in African movement. The show is not included in the weekend pass.  The tickets will be on sale separately
                61 Westminister Bridge Road
Time: 7:00pm to 9:30pm including an intermission 
---
Workshops:
Time: 11:30pm to 18:30 (Registration 11:00 - 11:30)

Saturday, 30th September 2017: 

Dr C. Kemal Nance - Umfundalai technique - 1.5hrs                            

11:30 - 13:00
Danzel Thompson-Stout  - 1.5hrs                                                      13:15 - 14:45

Georges Momboye - Ivorian Contemporary African - 2.0hrs                 

15:00 - 17:00 

Time: 11:00 to 18:00 (Registration 10:30 - 11:00)
Sunday, 1st October 2017:
Aida Diop - Traditional Senegalise Djemba  - 2hrs                            

11:00 - 13:00

Break                                                                                            

13:00 - 13:30

Georges Momboye - Traditional Ivorian African Dance - 3hrs              

13:30 - 16:30

Artist Panel                                                                                    16:40 - 17:35

Please be advise there that tickets are limited for both the Showcase and the Workshops!
Biographies and workshop descriptions:
GEORGES MOMBOYE: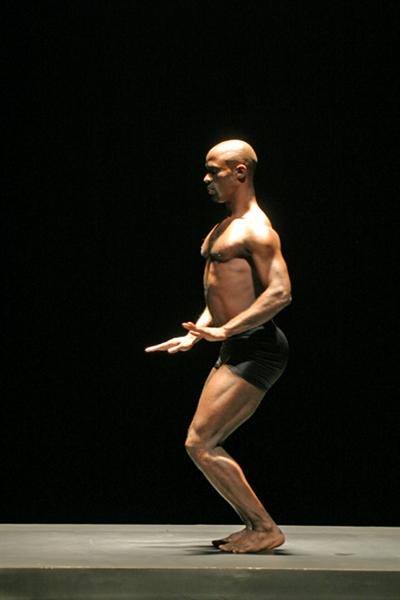 Georges Momboye's career as a dancer and later choreographer started at a very young age.  His training began in traditional African dance in his home country of Ivory Coast and later he began to embrace all forms of dance from jazz to classical and contemporary dance.  He has studied in various schools including Alvin Ailey in New York and eventually went on to establish the Parisian school for African dance, his own dance company and the hugely successful show Afrika, Afrika. As a natural innovator he constantly searches for new ways to develop and enrich his dance and teaching technique.  His work helps give African dance the international acclaim it deserves.
He teaches us to reach deep within ourselves and to express our emotions through dance,choreography, interpretation and gestures, body. He visits and revisits our emotions through dance, and brings this same passion, clarity and precision to his teaching. See Georges in Action in London dancing Zaouly:
African Contemporary Dance Description:
The Afro-contemporary covers a very diverse reality, since this dance leaves room for creativity and the multiple influences. The technique Georges Momboye contemporary African dance, proposes to explore the movement danced through traditional African gesture to open it and take ownership of the contemporary world.
Momboye The technique is based on the action and philosophy:
- Take : Interpellate, Loving, consider conquer Catching Decide aways
- Give: Assign, Give, Give, Hand, Manufacturing, Forward, Free
- To receive : Welcome, Accept, Contain, Host, Inherit, Receive Harvest
The Momboye technique offers different, new, gestural, colorful and nuanced that make you travel the roots of Africa to modernity. The intention is to understand the action, the concept and philosophy of the word: TakeGiving and Receiving so that everyone becomes author of his own sign.
Traditional African Ivorian Dance Description:
Rhythms TBA
Drummer: Thomas Guei
_______________________________________
C. KEMAL NANCE: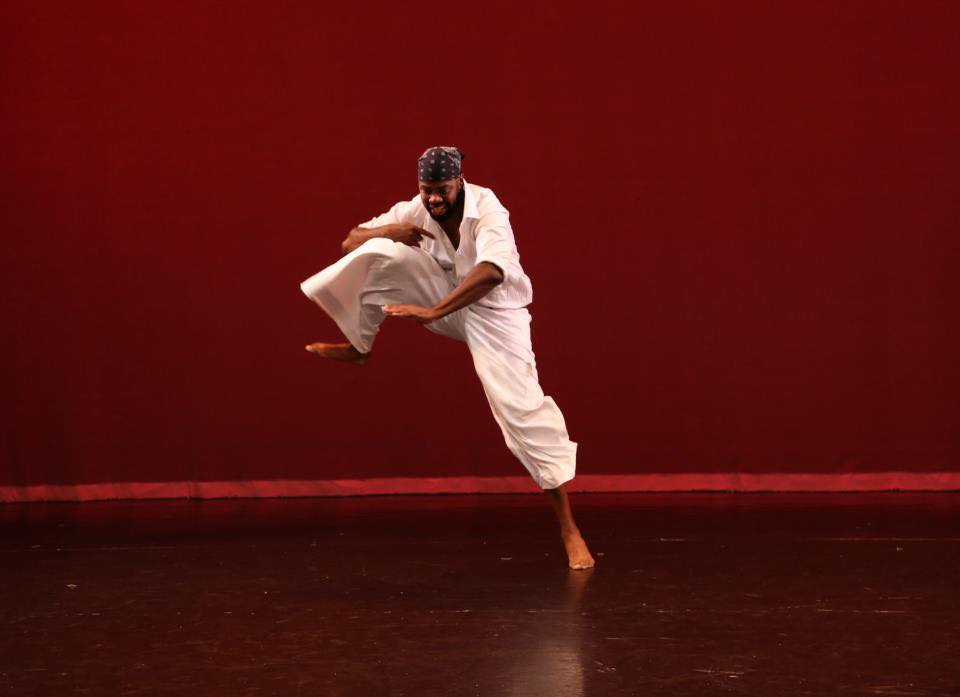 C. Kemal Nance, Ph. D. (Kibom), a native of Chester, Pennsylvania (USA) is a master teacher of the Umfundalai technique of contemporary African dance and has shared Umfundalai with dance communities throughout the world including Ghana, West Africa, the Turk and Caicos Islands, Poland, Salvador, Brazil, and most recently, Jamaica. He is the Guest Tutor for the Edna Manley School for the Visual and Performing Arts' Summer Program in Kingston, Jamaica.
As a performer, Nance has danced principal roles with Kariamu & Company: Traditions and Chuck Davis' African American Dance Ensemble. Currently, he co-directs and performs with the Berry & Nance Dance Project, a dance initiative dedicated to the production of dance works about African American men and lectures in the Dance and African American Studies Departments at the University of Illinois at Urbana-Champaign. His recent choreographic work on his students was selected to represent the university at the American College of Dance Association's Festival.
Nance holds a BA in Sociology/Anthropology with the concentration in Black Studies from Swarthmore College and holds a M. Ed. and a PhD in Dance from Temple University where he was awarded the Katherine Dunham Award for Creative Dance Research.
At the 2014 Consortium of Black Arts in Salvador, Bahian attendees nicknamed Nance after a Brazilian-brand ice cream, Kibom, to reflect the "delicious time" they had dancing in his workshop."
https://vimeo.com/126701518
Umfundalai Master Workshop Description:
Umfundalai is a contemporary African Dance technique that comprises its movement vocabulary for dance traditions throughout the African Diaspora including the continent of Africa as well as the Americas. On the shoulders of Katherine Dunham, Kariamu Welsh developed Umfundalai to explore the "essence" of African-informed movement and the ways in which it empowers contemporary choreography. She describes it as " an approach to movement that is wholistic, body centric and organic. …an open, fluid and porous technique, absorbing new ideas and directions as it evolves."
Umfundalai is 45 years old and is taught in major institutions throughout the US including Temple University, University of Illinois, Morgan State and Oklahoma Universities.
Women are encouraged to wear lapas (fabric worn around the waist) and men are encouraged to wear shokatoes (drop-crotched pants) for Umfundalai classes and workshops.
_________________________________________
AIDA DIOP: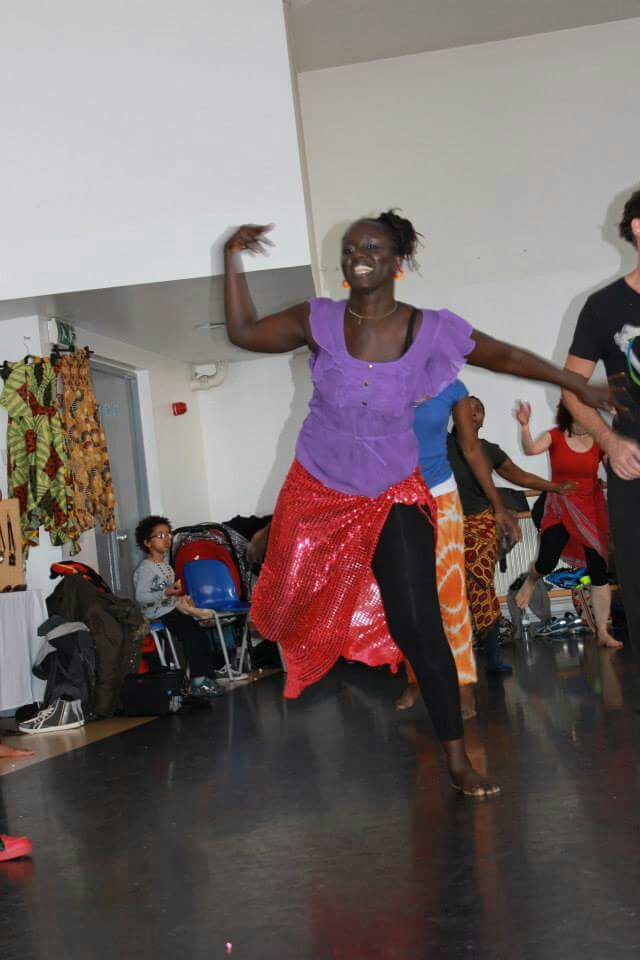 Aida was born in Ouakam village home to the Lebou people, ethnic group of Senegal. The Lebou are mainly a fishing community that speak Wolof. Aida started dancing at a very young age Sabar & musical. Working withvarious artists, she founded the group Jappo (meaning together) in Ouakam. From there Aida was scouted by Landing Mane. In 1997 she began dancing djembe and joined the Ballets Africain de Sanghoma then she joined Daara-ji touring in Senegal and abroad. In 2009 Aida had joined Bakalama de Thionkessyl, and at the same time she was teaching Sabar and Djembe dance in the American school at the U.S Embassy based in Senegal. In 2010 Aida had moved to UK working alongside Landing Mane, participating in various workshops, including Womad in 2012 with Ballet Nimba touring the UK. Aida currently leads a regular and popular class in London where she teaches traditional dances from across West Africa.   Click to see Aida in Action:   https://youtu.be/tms9MqF8wPA
2017 Aida will be teaching at Drum Camp in June and Tribe of Doris in August.
Senegalise Djemba Workshop Description:
Aida will be teaching Ngring originally from Mali but is also danced in both Senegal and Guinea.  This rhythm is used in ceremonies and is a high energy rhythm that will have you hypnotised by both the rhythm and the movements.   
__________________________________________
Denzel Thompson-Stout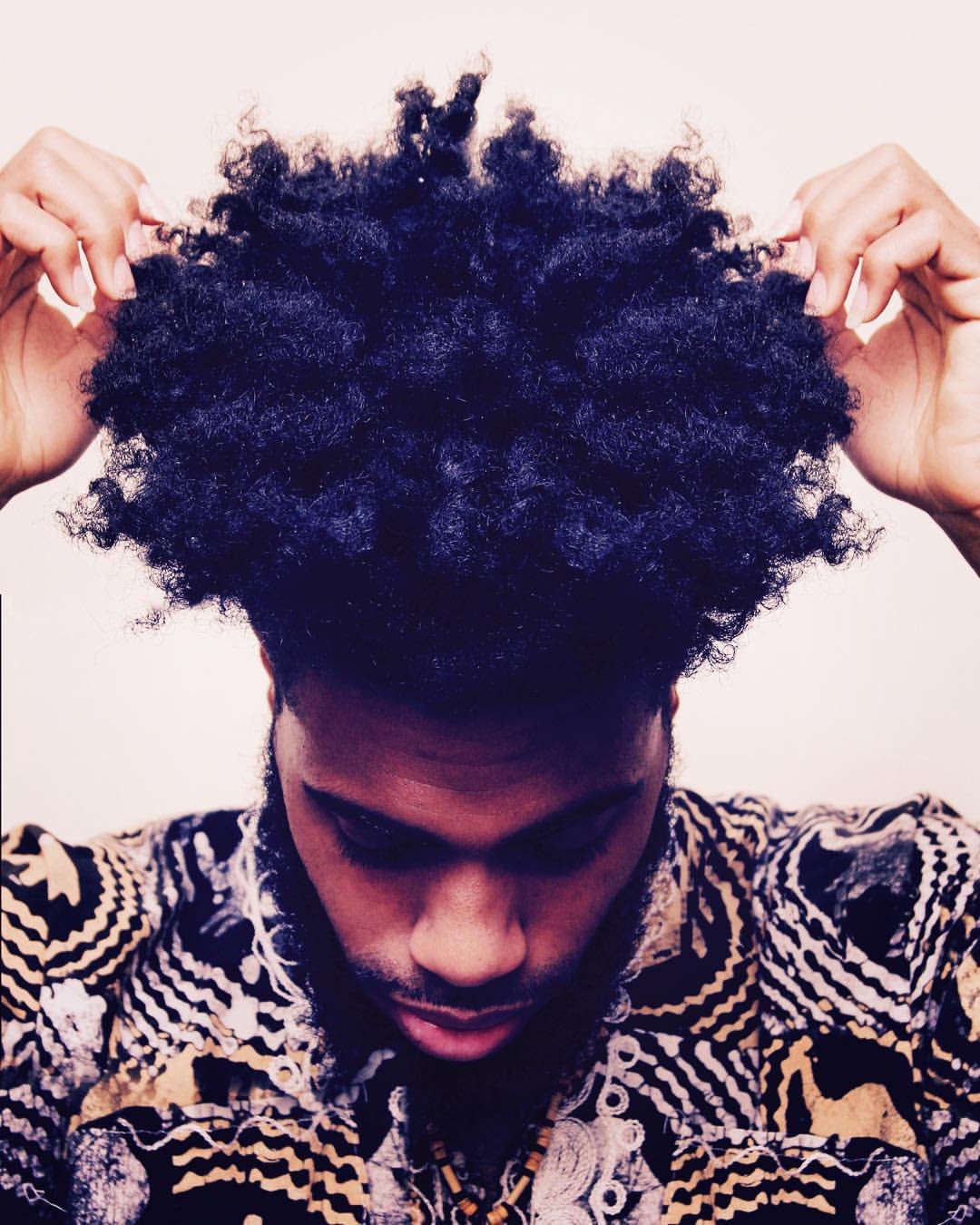 Originally from Allentown, PA, Danzel Thompson Stout is a BFA graduate from Temple University. He is now a Philadelphia-based hip-hop artist that is versatile in various styles of dance, including African and Modern dance techniques. He has trained under artists and companies such as Dominick Boyd (BIA), Stafford Berry and Kemal Nance (Berry & Nance Dance Project), Kariamu Welsh and Shaness Kemp (K&C), and Kyle and Dinita Clark (Just Sole: Street Dance Theatre). In his own time, he runs his dance company D2D: Dare to Dance which creates a space for dancers to find their own artistic voices as they discover themselves as people.  Danzel has also explored theater, performing in "Don't Bother Me, I Can't Cope" and choreographing for "The Black Nativity" at Freedom Theatre. Danzel continues to seek out other opportunities to grow as an artist in the dance, theatre, and commercial world of art.  He was also the opening piece for Afro Dance Xplosion - 2016 - Showcase at the South Bank. which received overwelling appreciation. See Danzel in action.
https://plus.google.com/109563495389172396999/posts/L71NuJKMVHL
https://plus.google.com/109563495389172396999/posts/L4tJUaY9zGu
Hip-Hop Free Of Styles Class description: 
A street dance class that focuses on freestyle dance foundation, innovation, musicality, and individual exploration.
---
Sponsors:


---
FAQs
Are there ID requirements or an age limit to enter the event?
You must be a minimium of 15 years of age. 
What are my transport/parking options getting to the event?
http://www.rambert.org.uk/about-us/our-building/how-to-get-here/  
Where can I contact the organiser with any questions?
Contact the organizer at feeltherhythmprod@gmail.com 
Is my registration/ticket transferrable?
The tickets are final and are not transferrable 
Can I update my registration information?
You can email feeltherhythmprod@gmail.com for changes in your registration information.    
When & Where

Rambert
99 Upper Ground
SE1 9PP London
United Kingdom


Saturday, 30 September 2017 at 11:00

-

Sunday, 1 October 2017 at 18:30 (BST)
Add to my calendar
Organiser
Feel the rhythm productions - Non-Profit Organisation
Feel the Rhythm productions promotes African and African inspired dance by organizing workshops in London with talented dancers.