Afro Dance Xplosion - 2018 - Les Femmes Africaines

Friday, 28 September 2018 at 13:00

-

Sunday, 30 September 2018 at 18:00 (BST)
Event Details
Feel the Rhythm Productions presents
Afro Dance Xplosion - 2018 - Les femmes Africaines
Afro Dance Xplosion (London) brings together some of the hottest African diaspora dance practitioners to deliver a dynamite weekend of dance classes, workshops plua dance showcase, on Friday 28th September to Sunday 30th September 2018.  Now in its 8th year, ADX brings together artists from Africa, the Caribbean, the USA and the UK to represent the African diaspora in all its glory! This year, come with us and celebrate the dexterity and nuances of Les Femmes Africaines. Classes and workshops will be led by:  Aissiata Kouyate, Sellou Blagone, Dr. C. Kemal Nance, Dollie Henry, HomeBros, Leonora Stapleton and Sheila Atta! 
This year ADX - 2018 -  Showcase and Workshops will be taking place at the following locations:
61 Westminister Bridge Road
------------------------------------
Workshops Location:
Morley College - Stockwell Campus
1 Studley Rd, London SW4 6RA
Transport: 
Concession Tickets, include Students to 25 and unemployed, are available using code ADXCon2018 - proof will be required at the door.
Friday, 28th September 2018:
                61 Westminister Bridge Road
Taster Workshops: 14:00 to 16:00 (Registraton at 13:30)
Cunningham Technique - Leanora Stapleton                                          14:00 - 15:00  

Umfundalai Contemporary African Technique - Dr. C. Kemal Nance      15:00 - 16:00

Showcase:
This year we have a great show in store for you that will include our international guests plus some of the best Choreopgraphers/dancers in the African and African inspired Diaspora in London. This is going to be a fabulous show with performances in African dance and also some of the popular techniques grounded in vocabulary in African movement. The show is not included in the weekend pass.  The tickets will be on sale separately. 
Time: 7:00pm to 9:30pm including an intermission 
This year, we have a fabulous mixed-bill show in store for you featuring performances by the following ADX international and homegrown guests: 

BlakeArts - choreographer David Blake  

Noire Dance -  choreographer Leon Benjamin 

BOP JAZZ THEATRE COMPANY

 -  choreographer Dollie Henry  

Home Family - choreographers HomeBros

Gruppo Afro Company - choreographer Adriano Oliveira

Les Femmes Africaines: Aissata Kouyate, Selleu Blagone and drummers - choreographers 

Aissata Kouyate & Selleu Blagone

 


Berry & Nance Dance Company - Choreographer Dr C Kemal Nance

Soukous Koumbele Congolese band - Koko Kanyinda - 

https://youtu.be/A2WPYbne0GU

Ajani Johnson-Goffe - choreographer 

Ajani Johnson-Goffe  
---
Workshops:
Location: 
Morley College - Stockwell Campus
1 Studley Rd, London SW4 6RA
Time: 10:30am to 17:00 (Registration 10:00 - 10:30)

Saturday, 29th September 2018: 

Dollie Henry - Bop Jazz - 1.5hrs                                                          

10:30 - 12:00

Adriano Oliveria - Brazilian Afro Fusian  1.5hrs                                  12:15 - 13:45

Aissata Kouyate - Guinean Traditional African Dance - 2.5hrs           

14:15 - 16:45 

Time: 10:30 to 18:00 (Registration 10:00 - 10:30)
Sunday, 30th September 2018:
Dr. C Kemal Nance - Umfundalai Technique  - 1.5hrs                       

10:30 - 12:00

Sheila Atta - Afro House - 1.5hrs                                                        

12:15 - 13:45
Selleu Blagone  - Traditional Ivorian African Dance - 2.5hrs              14:15 - 16:45


Artist Panel     

                                                                                      

17:00 - 17:30 
Please be advise there that tickets are limited for both the Showcase and the Workshops!
Biographies and workshop descriptions: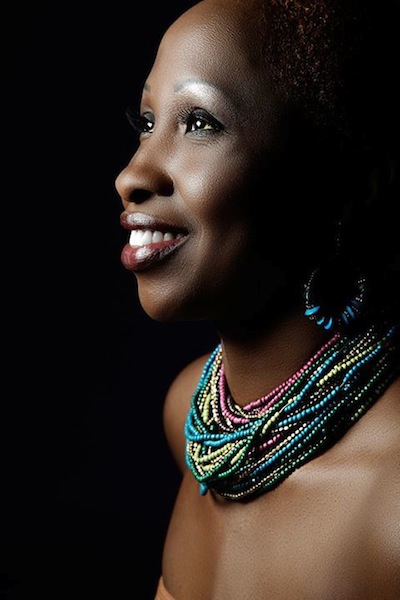 Born in Kissidougou - Guinea – belonging to a large family of griots, AÏSSATA is very early initiated with the arts of singing and dancing. Formed by El Hadj Mamoudou Kante and armed by her experiences in the heart of African ballets, she travels the world for five years along with Mory KANTÉ and the she sings and dances with Mamady Keita (Percussion Group DJIBALA). She integrates the company of Georges Momboye as a soloist singer and she teaches African dance and singing since 1997. 
Her talent and her open-mindedness allow her to confront different universes. That's how she was a part of the JAZZ trio "ANDOUMA" with Lydia Domancich (pianist) & Pierre Marcault (percussion) as the lead singer and made occurrence throughout the world.

In 2001, she appeared in the national Quartz-Scene of Brest within the framework of "D'Ouest en Ouest" show, created on Jean-Mathias Petri's initiative: a magnificent exchange between two pop cultures and one other accepted as high culture. In 2007, at the request of the director Laurent Vacher, she takes part in La Compagnie du Bredin within the framework of the show "Le Mystère de la Météorite" which is centered onThéodore Monod. Building on all these experiences and enriching encounters, she continued composing and so naturally she wished to be able to record her own solo album.  See Aissatta in action Japan https://youtu.be/LCmcTfNmCfo


Guinean MASTER DANCE WORKSHOP DESCRIPTION:
Aissatta will teaching dance and will be teaching the songs that go with the dance. 
Mendiani is a rhythm and dance performed during the rites of passage for young girls between the ages six to thirteen. The festival is celebrated during the day, where each of the girls wears a costume consisting of a grand boubou and a mask. On arrival to the village the girls are greeted by the Mendiani rhythm where they proceed to perform the acrobatic moves of Mendiani. This ceremony is still practiced today. 
Sökö is a rhythm and dance that is performed prior to the elders instructing the girls prior to the rites of passage.
These are some of the rhythms and dances we will be learning during the this Guinean Master Dance workshop including the songs that accompany them. 
____________________________
Sellou Blagone: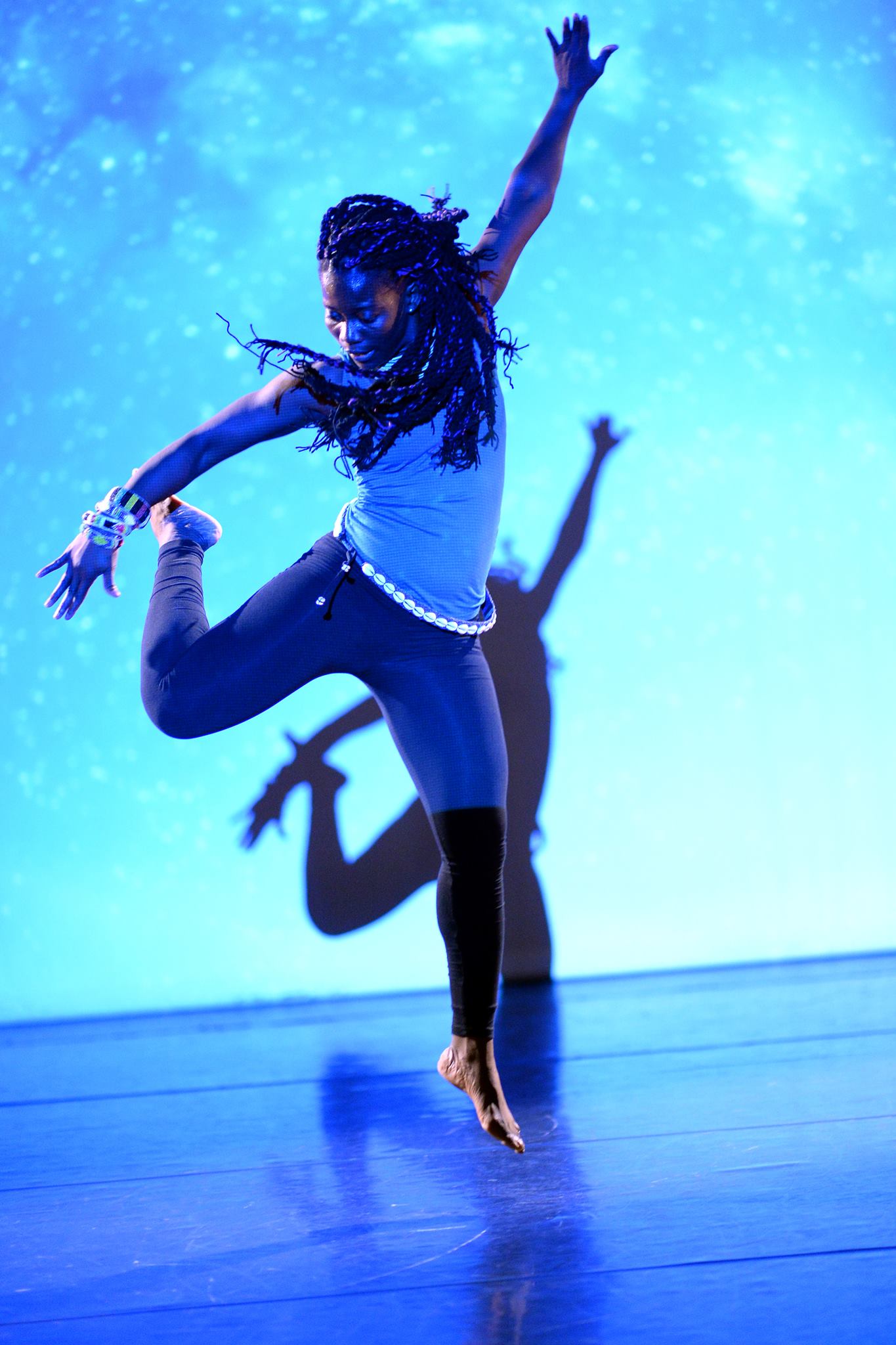 Sellou Blagone is from the Ivory Coast and has danced most of her life. She danced with the national ballet of the Cote d'Ivoire.   She is known for being a very strong versitile dancer and has danced with choreographers such as Georges Momboye, Merlin Nyakam, and singer Franco-Ivorian singer Debet Gnahore.  
She also dances, Malian, Guinean, Congolese, Senegalese and Burkinabese, both modern and traditional.  She is guaranteed to keep you moving and challenge you.  This is a class not to be missed.  Sellou in action: https://youtu.be/z9gsguxxB6w

Ivoirian Traditional Dance Workshop Description: 
Le Tamate plus other Ivoriain rhythms.  Not to be missed.
  _______________________________________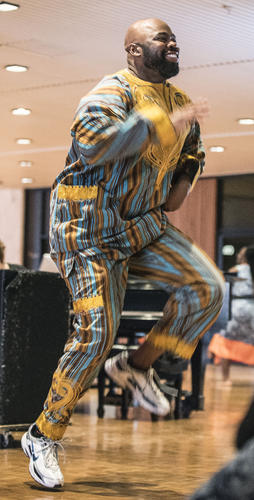 C. Kemal Nance, PhD "Kibon" 
a native of Chester, Pennsylvania (USA) is a performer, choreographer, and scholar of African Diasporan Dance. He is a master teacher of the 
Umfundalai
 technique and the Executive Director of the Organization of Umfundalai Teachers, a consortium of artists who develop pedagogical training for budding African dance teachers.  He currently teaches in the Departments of Dance and African American Studies at the University of Illinois at Urbana-Champaign.  Attendees at the Colloquium of Black Arts in Bahia, Salvador knighted him "Kibon" – the name of a Brazilian ice cream to reflect the "delicious time" they experienced in his movement class. Some of his performance credits include principal roles with Kariamu & Company: Traditions (Philadelphia, PA) and recurring guest artist roles with 
Chuck Davis' African American Dance Ensemble
 (AADE)
 in Durham, North Carolina. In 2017, he and colleague, Endalyn Taylor, performed their social justice work,Chalk Lines, at the American Dance Guilds 50tn Anniversary Gala Concert at the Ailey School in New York City.  At present, he is launching the Nance Dance Collective, a project-base initiative that seeks to create African Diasporic narratives using the talents of Black dancing men from around the world. Nance holds a BA in Sociology/Anthropology from the Swarthmore College and MEd and PhD degrees in Dance from Temple University. www.blackmendance.com
https://vimeo.com/126701518
Umfundalai Master Workshop Description:
Umfundalai is a contemporary African Dance technique developed by Dr. Kariamu Welsh in 1970.  The premise of the technique is that African dance lives wherever African people reside.  To this end, it draws on dance traditions from the continent of African and its Diaspora.  Replete with ritual and protocol, Umfundalai is a contemporary movement practice that stands on tradition, not in it.  Students will learn some of the core progressions of Umfundalai's movement system and movement phrases from some of the instructor' burgeoning choreographic interests. 
"All I really want to know is can you dance!
"
_________________________________________
Dollie is recognised as one of the UK's leading Jazz dance artists and creatives. Through her Jazz Theatre Company BOP, she has developed a style and technique for Jazz dance that explores and brings through the history and lineage of the African expression, amalgamated with the essence of Modern Jazz Theatre. Bringing the Jazz art form right into 
Dollie is recognised as one of the UK's leading Jazz dance artists and creatives. Through her Jazz Theatre Company BOP, she has developed a style and technique for Jazz dance that explores and brings through the history and lineage of the African expression, amalgamated with the essence of Modern Jazz Theatre. Bringing the Jazz art form right into the 21st Century in style, technique and theatrical creative excellence. 
Taking a Jazz Dance Theatre Class with Dollie Henry, is a truly enriching and engaging creative dance experience. The main objectives of the session, is to guide, engage, and enlighten all participants through the practical experience of Jazz dance and touch upon the true essence of the Jazz vocabulary and expression. 

21st Century in style, technique and theatrical creative excellence. 
Taking a Jazz Dance Theatre Class with Dollie Henry, is a truly enriching and engaging creative dance experience. The main objectives of the session, is to guide, engage, and enlighten all participants through the practical experience of Jazz dance and touch upon the true essence of the Jazz vocabulary and expression. 
The class provides a generous Jazz dance warm-up, structured to facilitate the dancer in finding their individual strengths and physicality of the whole body, so enhancing the flexibility, stamina and strength that is needed for the Jazz dancer.  This is followed by a combination of dance exercises across the floor, that incorporate working on technique, including pirouettes, jumps and essential foot work and jazz steps, alongside musical interpretation of Jazz music through dance. Finally, Dollie will teach a section of BOP Company Repertoire that explores and uses Jazz music for a true interpretation and self-expression, creating a unique Jazz dance experience and conclusion to the class. 
Dollie's Jazz classes are suited to the dancer/student with a knowledge of dance vocabulary and to those who love to dance and be challenged. Dollie inspires and encourages all her class participants, whatever their personal level, to access or rekindle the true root of their individual talent, expression and joy through the Jazz idiom. This is a Jazz Dance opportunity not to be missed!
__________________________________________
Adriano Oliveira: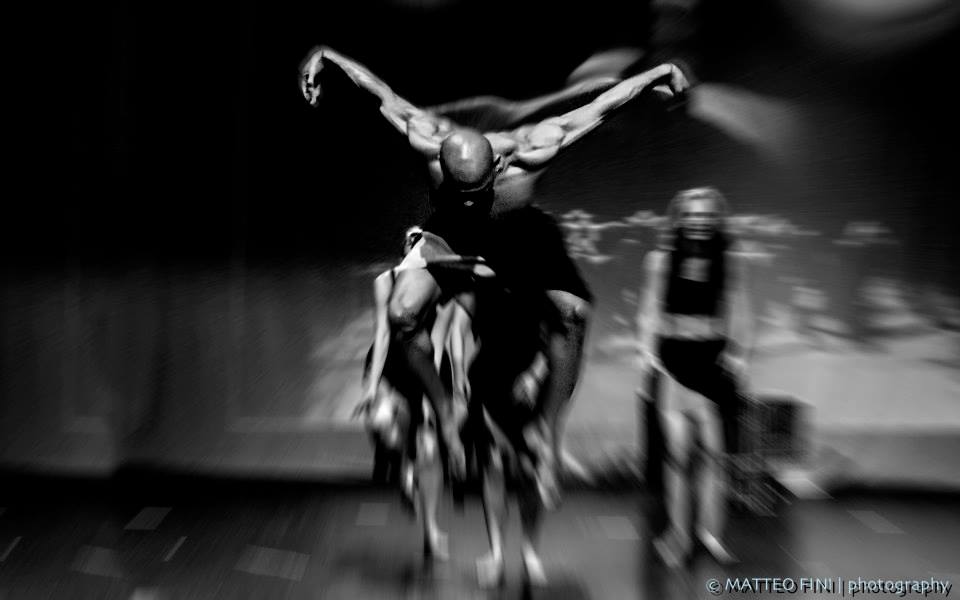 Born in Porto Seguro, Bahia, Adriano Oliveira has since travelled far from where Brazil was first discovered. He began his dance training at Antonio Carlos Kaito's dance school where he attended an in-depth and intense course in both traditional African and Afro-Brazilian dance. Upon completing his training in 1996 he entered the dance company "Axè Odara" known across all of Brazil especially for its experimental research in Afro-Brazilian culture. In this same period, Adriano sought to broaden his training further and took courses in Capoeira at the Capoeira Sul Da Bahia Academy and ballet at the Donel Alencar Academy of Dance through which he participated in several festivals as well as beginning to teach afro under the initial supervision of Kaito. He also dedicated his time to leading community projects in areas of Salvador for children, adults and senior citizens in dance and capoeira.
In 2001 Adriano came to Europe and his first stop was Paris for the presentation of a photographic book "Raizes" by Arlinda Mestre in which he featured as a model. He then continued with various dance collaborations in the city before moving on to the touristic hotspots of Ibiza and Sardinia before spending time in Berlin where he turned to studying modern dance with Wibke Janssen and Sabina Ferenc and also performing with Joao Carlos Ramos's samba jazz company "Brazilian Follies Show". Towards the end of 2002, Adriano's journey took him to Italy where, although he continued his performance and choreographic work for shows and television networks such as Mediaset and Telelombardia, he decided to concentrate more time on teaching, initially collaborating with wellestablished Afro dance teachers such as Jean Claude Hertin. In 2003 he began work with several cultural associations with whom he travelled to Burkina Faso in Africa to deepen his knowledge and training in traditional west-African rhythms and percussion. That experience began a long-standing connection and relationship with Burkina Faso which sees Adriano regularly return to the country not only to refresh his training but also to share his dance experience with local artists. Adriano remained in Milan until October 2016 where he ran several dance courses in all of the main dance schools of the city such as Afro Fusion, Afro Contemporary, Afro House, Afro Fit, Forrò, Samba and Cross Gym.
In 2013 he founded his own Afro dance group "Gruppo Afro Corpo e Mente in Movimento" together with two of his students, with whom he organised regular weekend intensive workshops including visiting artists specialised in other styles of African dance and also performances in regional festivals and fundraising events. 
Brazilian Afro-Fusion Workshop description:
The mystery of an enduring culture, pulsating beneath the surface, the African soul which everyslave kept with them and which lives on through dance. The Brazilian descendants of Africa have forgotten their original language but their bodies still pass down through the generations the universal language of rhythm. Africa relived and recalled at a distance as an ancestral base in every melody and in every graceful movement. Forget positions of the body which encourage conventional posture and let yourselves go to the rhythm of the drums which move the soul and can't help but vibrate your body. Think powerful flexing and pulsing of the torso, pelvic thrusts andshoulder rolls juxtaposed with undulations of the vertebrae and sensual body isolations. A course which takes you back through time treasuring every experience and every journey which has contributed to the unique style and training of Adriano. This rich portfolio of diverse training and experience is evident in the course that he now offers - Afro Fusion. He mixes different genres and styles of dance such as contemporary, modern and traditional west-African but he is always faithful to his afro-Brazilian roots. 
Each lesson is divided into four sections: warm up, diagonals/development of movements, choreography/creative workshop and stretching. Each year Adriano creates a new programme often movements which form the foundations of African dance and which he uses with all of his students. This programme is designed to be suitable for both beginners and advanced dancers and it helps to "polish" the basics and works stamina!
____________________________
Sheilla Atta: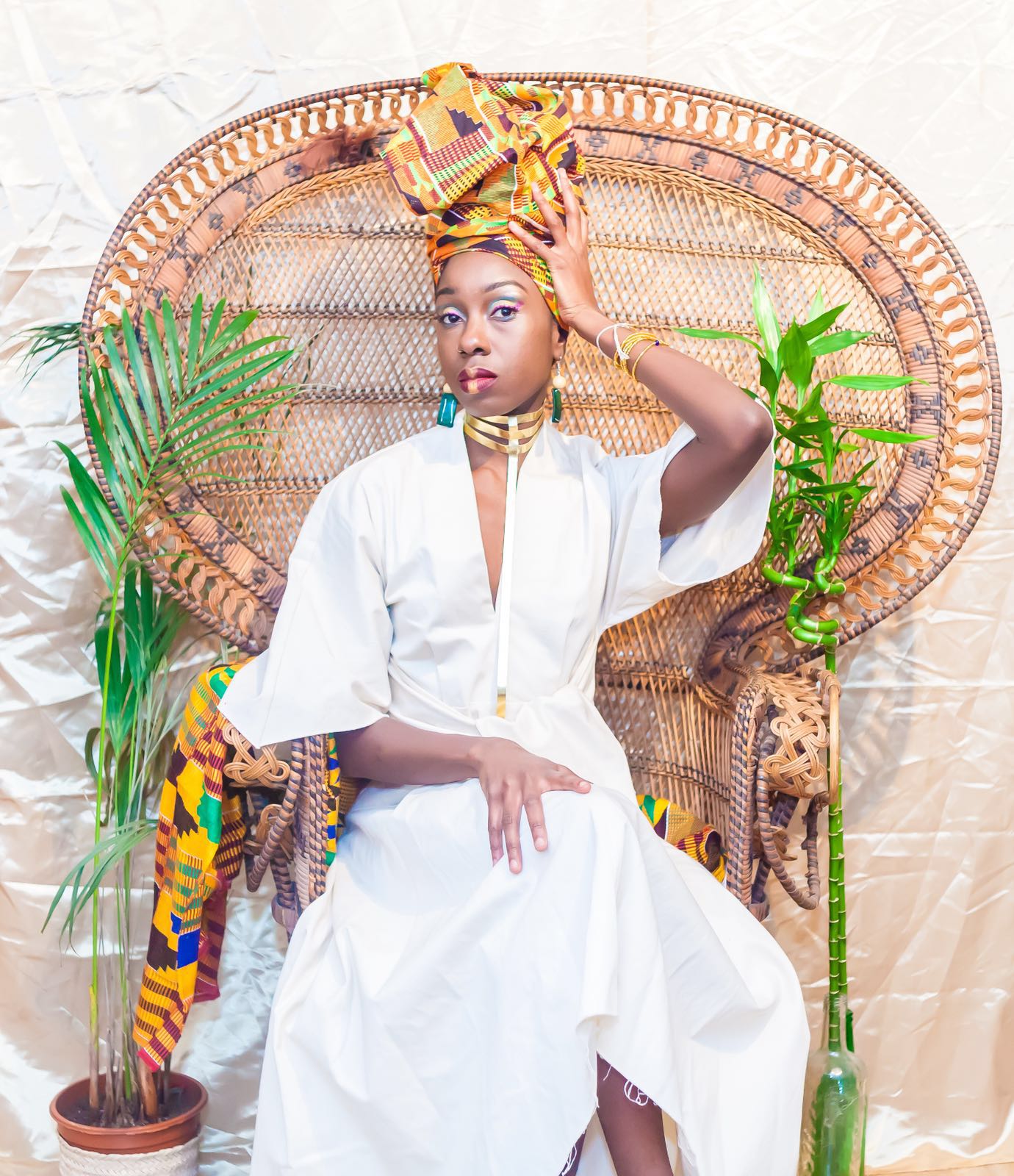 Sheila is a London based dancer & teacher. As well as teaching on a recreational level Sheila also teaches on therapeutic level administering dance as a 'drug' healing physical, mental, emotional and spiritual ills.
Having danced with several groups and currently dancing for Bird Gang one of the most renowned companies in the UK, Sheila has been able to train with some of the most influential bodies in the dance industry today.
In 2010 Sheila grew an appetite for House music and then developed her love for it fully through the dance. Embodying this new pursuit has given Sheila that freedom and courage to openly express herself without being restrained by inhibitions and fears. Sheila now teaches House and allows her experiences to permit others to shine their unique light. http://m.youtube.com/watch?v=zQOjlqPSDHc 

Afro House Class Description:
Sheila's Afro House class will take you back to Africa with her afro sounds and vivacious energy. Don't forget to bring your smiles, groove jackets and footwork footwear.


______________________________________________ 

Leanora  Stapleton:
Leonora Stapleton was a professional dancer for over twenty years. Most of career as a performing artist took place in America, where she had completed her dance training. Leonora, who is originally from Leeds, had great fortune to study at the Alvin Ailey American Dance Centre and Dance Theatre of Harlem. She even had the opportunity to do a workshop with Alvin Ailey. She has performed with Contemporary, Ballet, and African dance companies, as part of her extensive background in dance. Leonora has toured many countries and performed with companies such as Donald Byrd the Group, Jubilation!, and Dance Theatre of Harlem.

Leonora became keenly interested in Musical Theatre when Disney's production of The Lion King opened on Broadway. In 2000, she was invited to become a dancer in the show and later became part of the management
team in New York and then in the Netherlands. After leaving the show she went on to become an Associate Choreographer for Disney's musical Tarzan, which has been performed on Broadway, the Netherlands and Germany.
Leonora has studied in education and was successful in achieving an MA in Leadership and Management, as well as a Certificate in Education. She is currently a freelance dance teacher and involved in managing dance projects.
Cunningham Technique Class Description
This Cunningham-based technique is designed to promote strength, coordination and flexibility. The technique focuses on alignment, moving through space and expression through the body. A variety of rhythms and tempos are used to challenge and explore this process of building a strong technique and increasing the ones range of movement.
---
Sponsors:

---
FAQs
Are there ID requirements or an age limit to enter the event?
You must be a minimium of 15 years of age. 
What are my transport/parking options getting to the event?
We'd recommend using Transport for London's Journey Planner to plan your journey. 
Where can I contact the organiser with any questions?
Contact the organizer at feeltherhythmprod@gmail.com 
Is my registration/ticket transferrable?
The tickets are final and are not transferrable 
Can I update my registration information?
You can email feeltherhythmprod@gmail.com for changes in your registration information.    
When & Where

Morley College
61 Westminister Bridge Road
SE17HT London
United Kingdom


Friday, 28 September 2018 at 13:00

-

Sunday, 30 September 2018 at 18:00 (BST)
Add to my calendar
Organiser
Feel the rhythm productions - Non-Profit Organisation
Feel the Rhythm productions promotes African and African inspired dance by organizing workshops in London with talented dancers.