About this Event
Feel the Rhythm Productions presents
Afro Dance Xplosion - 2019 - "A change is coming" Ahzizeueuh
Afro Dance Xplosion (London) brings together some of the hottest African diaspora dance practitioners to deliver a dynamite weekend of dance classes, workshops plus a dance showcase. This year we have a HipHop and AfroBeat Sunday taster workshop on the 6th October 2019, a Showcase on the 18th October 2019, and two days of workshops on the Saturday and the Sunday, on the 19th and 20th October 2019. Now in its 9th year, ADX brings together artists from Africa, the Caribbean, the USA and the UK to represent the African diaspora in all its glory! This year, come with us and celebrate the diversity of dance and music in the African Diaspora in "A change is coming". Classes and workshops will be led by: Merlin Nyakam, Damarys Farres, SirProverb, Adriano Oliveira, and Patience James.
______________________________________________
Sunday, 6th October 2019:
Afro Dance Xplosion - 2019 - HipHop & Beats Tasters
Location: Rich Mix, 35-47 Bethnal Green Rd, Shoreditch, London E1 6LA
Taster Workshops: 13:30 to 16:30 (Registration at 13:00)
This is a chance to learn both HipHop and Afro Beats in this 3 hour workshop designed to give you a taste of each. The teachers are some of the hottest dancers/choreographers in the business. You will then have a chance share what you have learned. This will be a mixed levels class. Come join us with your best HipHop/Afro beat energy to celebrate Black history month.
Style Teacher Time
=======================================================
- HipHop SirProverb 13:30 - 14:30
- Afro Beats Patience (GOP) 14:30 - 15:30
- Sharing SirProverb & Patience (GOP) 15:30 - 16:00
- Networking Everyone 16:00 - 16:30
-------------------------------------
Friday, 18th October 2019: Showcase:
This year we have a great show in store for you that will include our international guests plus some of the best Choreographers/dancers in the African and African inspired Diaspora in London. This is going to be a fabulous show with performances in African dance and also some of the popular techniques grounded in vocabulary in African movement. If you have not seen an ADX - Showcase, you will in for a treat. The Showcase is taking place at RichMix.
Location: RichMix, 35-47 Bethnal Green Rd, Shoreditch, London E1 6LA
Time: 7:30pm to 10:00pm including an intermission
This year, we have a fabulous mixed-bill show in store for you featuring performances by the following ADX international and homegrown guests:
African dance from the Cameroon - Choreographer Merlin Nyakam
BlakeArts - Choreographer David Blake
BOP Jazz Theatre Company - Choreographer Dollie Henry
HipHop - Choreographer Oneil Rochester
Artistry Youth Dance - Choreographer Kamara Gray
Impact Youth Dance - Choreographer Hakeem Onibudo
Afro Cuban - Choreographer Damarys Farres
DanceHall - Choreographer Paradigmz
Alison Ray Company - Choreographer Alison Ray
These tickets are being sold by RichMix. Click Here
See a taster for the ADX - 2018 - Showcase.
___________________________________________
Saturday and Sunday, 19th and 20th October 2019: Workshops:
Location:
WAC ARTS COLLEGE
213 Haverstock Hill,
London NW3 4QP
Time: 11:00 to 18:00 (Registration 10:30 - 11:00)
------
Saturday, 19th October 2019:
Style Teacher Time
=======================================================
- Afro Cuban Damarys Farres 11:00 - 12:30
- Break 12:30 - 12:45
- HipHop Sir Proverb 12:45 - 14:15
- Break 14:15 - 14:45
- African Song & Dance - Merlin Nyakam 14:45 - 17:45
------
Sunday, 20th October 2019:
Style Teacher Time
=======================================================
- Afro Brazilian Adriano Oliveria 11:00 - 12:30
- Break 12:30 - 12:45
- Afro Beats Verona Patterson 12:45 - 14:15
- Break 14:15 - 14:30
- African Song & Dance Merlin Nyakam 14:30 - 17:00
- Panel Discussion 17:10 - 17:40
- Closing 17:40 - 17:50
------
Workshops:
Bios and Class Descriptions: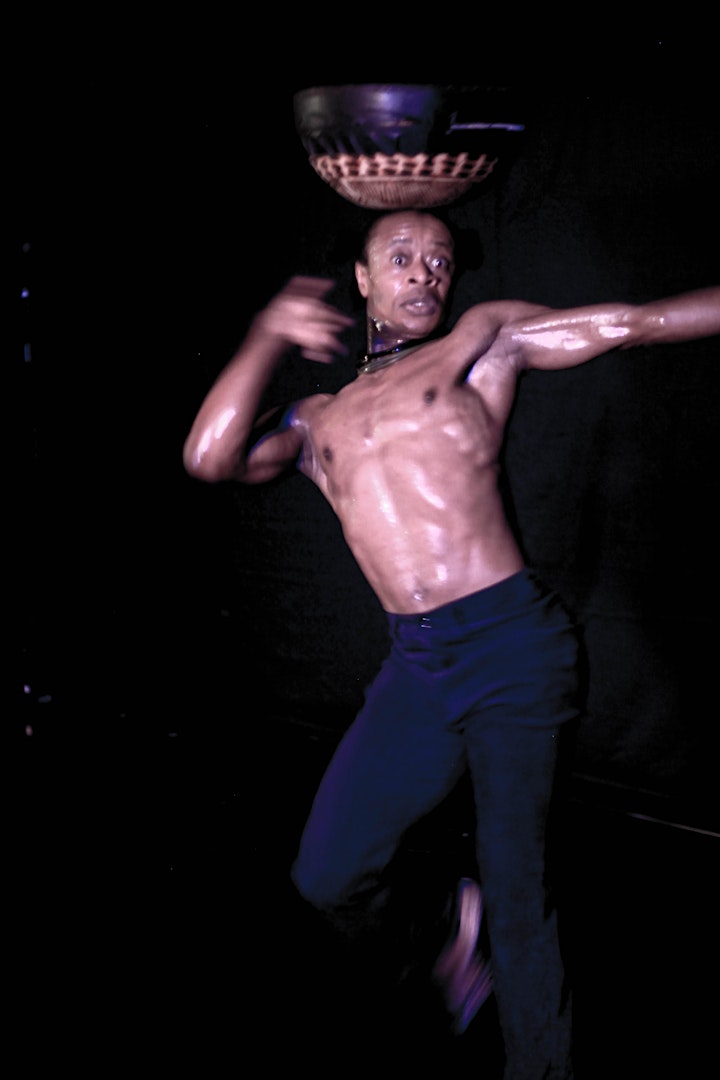 MERLIN NYAKAM
=============
Nicknamed, Merlin the enchanter. Merlin Nyakam is a dancer, singer, actor and choreographer from the Cameroon, living in Paris. He has reached an international status for his interpretations and teaching of African and Afro-Contemporary dance.
Click here to see Merlin Nyakam dance with Bobby McFerren.
African Dance and Song Class Description:
Meet Merlin Nyakam, his energy and generosity, during Workshops or MasterClasses organised by the Company or when he is invited around the world. You will have a unique occasion to discover a body work based on the use of earth energy from the ground to the sky in an African Rhythm and dance environment. His class will have musicians and will be experience unlike any other! Merlin is a master international African Dancer.
__________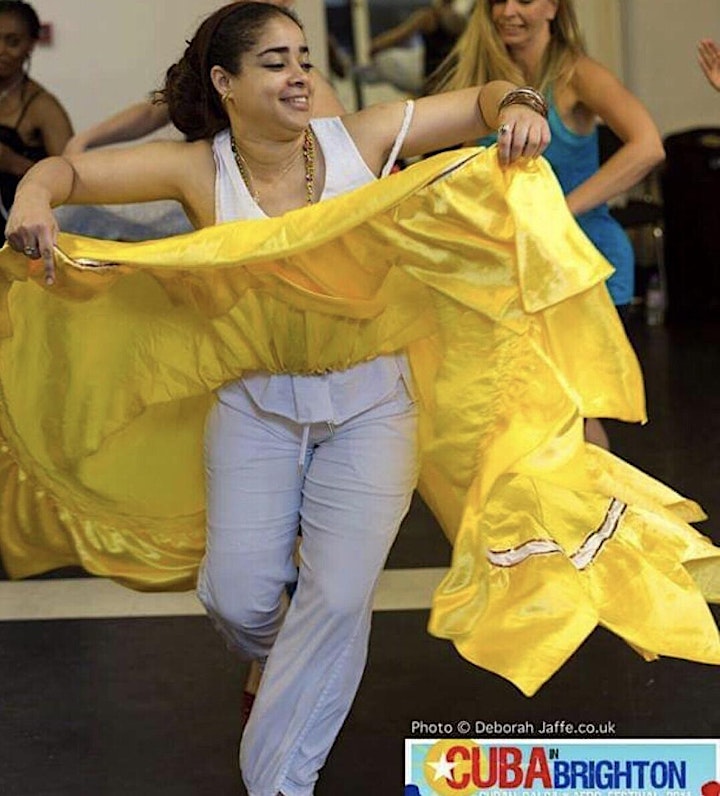 DAMARYS FARRES
==============
Damarys Farrés is the Director and sole founder of D'CubanSchool.
Damarys is a knowledgable passionate dancer, choreographer, teacher and researcher of the Cuban and Afro-Cuban culture dance forms and rhythms. These include Salsa, Son, Rumba, Yoruba, Bantu, Arara, Reggaetton among other genres.
She was the first female Cuban artist to provide structured Cuban dance rhythm courses in the UK. She was the first solo Cuban Artist to organise independent Cuban cultural events involving Cuban artists in the UK, hence our slogans "110% Cubano" - "110% Genuine Cuban!".
Afro Cuban and Rumba Class description:
In this workshops, we will focus on the basic rhythms that are common to all Orishas: Topa/Alatopa, Yakota/Iyakota Iyesá,, Ñongo , Iyesa and Chachalokafún.
As always, we will start the workshop with an understanding of the Orishas , colours, characteristic , attributions and we will work on technique, musicality, rhythmic patterns and body isolation. We will also concentrate on coordination of shoulders, chest and arms as this is a crucial element in Afro-Cuban dance.
We will focus on different Orishas during this workshop , so you can learn their specific characteristics, learn their individual dance steps and develop your understanding of the rhythm and songs corresponding to these Orishas.
In this occasion we will mainly concentrate in ELEGGUÁ & YEMAYÁ
There will be bata drums accompanying this class!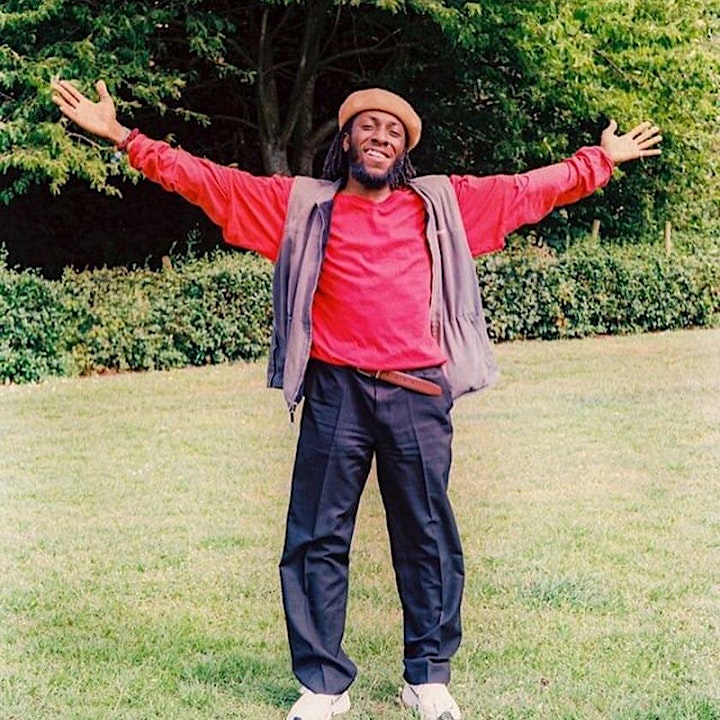 SIR PROVERB
==========
Keron started his journey in 2008 with a company called RSDC at Devas youth club in Clapham junction in southwest London and then went on to have his own teams, which included Emotionz run with Tashan Taylor and then Collective Ent with Hamilton Evans, who was semi finalist in Got To Dance. Presently Keron continues to pursue his dream and traveling the world to share his art as a travelling choreog!apher! Click here to see a SirProverb/Keron Proverb workshop.
Hip Hop Class description:
Class is HipHop movement, straight and simple!
-----------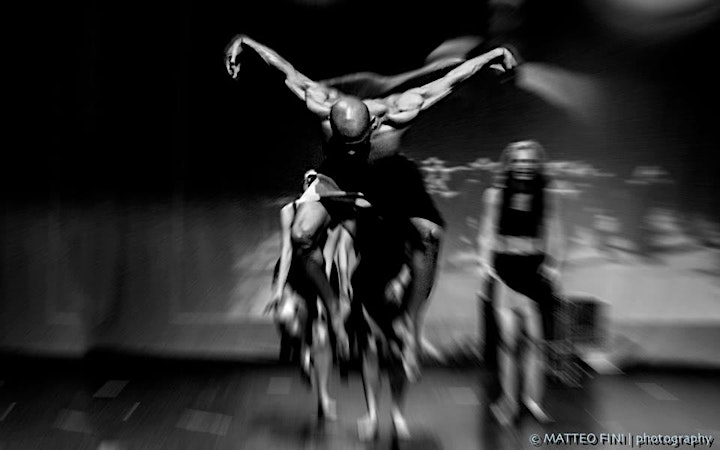 ADRIANO OLIVEIRA
===============
Born in Porto Seguro, Bahia, Adriano Oliveira has since travelled far from where Brazil was first discovered. He began his dance training at Antonio Carlos Kaito's dance school where he attended an in-depth and intense course in both traditional African and Afro-Brazilian dance.
In 2013 he founded his own Afro dance group "Gruppo Afro Corpo e Mente in Movimento" together with two of his students, with whom he organised regular weekend intensive workshops including visiting artists specialised in other styles of African dance and also performances in regional festivals and fundraising events.
Brazilian Afro-Fusion Workshop description:
Each lesson is divided into four sections: warm up, diagonals/development of movements, choreography/creative workshop and stretching. Each year Adriano creates a new programme often movements which form the foundations of African dance and which he uses with all of his students. This programme is designed to be suitable for both beginners and advanced dancers and it helps to "polish" the basics and works stamina!
Adriano's class will have live drums!
Click Here to see a clip of Adriano's class at DanceWorks.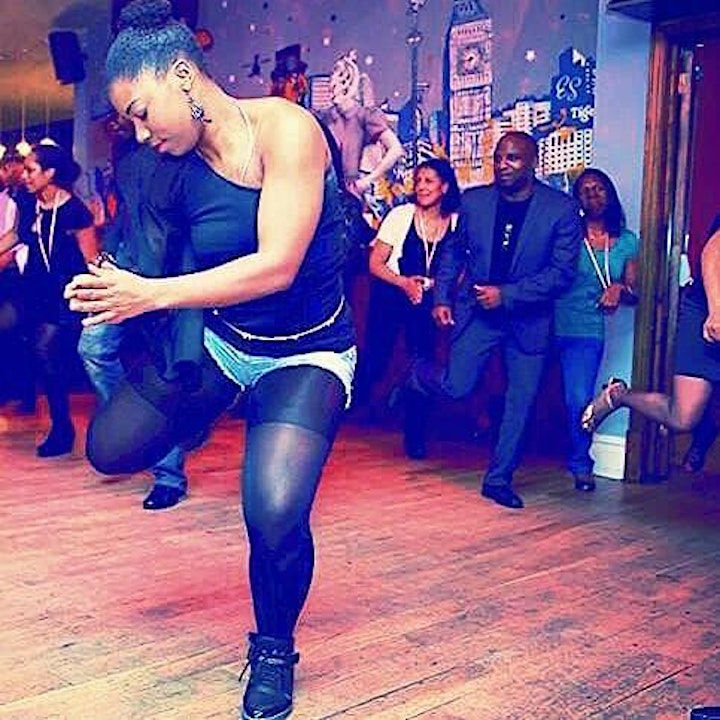 VERONA PATTERSON
===================
Verona is the Founder and Co-Director of Ignition Dance Company which hosts under its umbrella Jamercise Fitness, IDC Performance group and CAOS Academy for Youth.
As a Dancer Verona specializes in modern African social dances from Nigeria Ghana Whilst dancing to the sounds of Afrobeats ( Afro pop, Banku and Afro House) music
Verona has worked steadily as a Teacher since 2007 for various agencies and organisations which has resulted in her working at many schools, colleges, universities and community clubs. Institutions include Kingston University,Southampton University, Queens Gate, Lewisham College, Queen Mary University and Newham College to name a few.
Verona most recent credits in 2019 include Battling for Life- Ignition Dance Company and Uk Dancehall Collective, Dancer for Afrobeat Artist: Ejyki Song: 'Onu', Dancer for Afrobeat Artist; Sweetcorn song, Dancer for Afrobeats Artists: Eegun, song: Rain, Dance Fyah Jamaica: Teaching Afrobeats in Kingston Jamaica, and Urban Strides Dance Company: Teaching Afrobeats.
Afro Beat Class description:
Verona's class includes a dynamic warm-up, which enables the students to engage with Afro Beat movements, combining the hip and upper body isolations leading into a rhythmic routine using Afro base movements. This routine will showcase the Afro Beat culture and energy using some of the hottest Afro Beat music around and will allowing you to get in touch with your rhythmic self.
---------
Sponsors:

FAQs
Are there ID requirements or an age limit to enter the event?
You must be a minimum of 15 years of age.
What are my transport/parking options getting to the event?
We'd recommend using Transport for London's Journey Planner to plan your journey.
Where can I contact the organiser with any questions?
Contact the organizer at feeltherhythmprod@gmail.com
Is my registration/ticket transferrable?
The tickets are final and are not transferrable
Can I update my registration information?
You can email feeltherhythmprod@gmail.com for changes in your registration information.