Event Information
Refund Policy
Refunds up to 30 days before event
Eventbrite's fee is nonrefundable.
ADX brings together some of the hottest African diaspora dance practitioners delivering a dynamite weekend of Dance, Workshops n Showcase!
About this Event
Feel the Rhythm Productions presents
Afro Dance Xplosion - 2020 - "And Still We Dance !" - Ten year anniversary..
Afro Dance Xplosion (London) brings together some of the hottest African diaspora dance practitioners to deliver a dynamite weekend of dance classes, workshops plus a dance showcase. ADX will be a Zoom festival, with some in person classes.
The ADX festival will be from Friday, 23rd October 2020 to Sunday, 25th October 2020. This year we are celebrating 10 years of ADX, bringing together artists from Africa, the Caribbean, the USA and the UK to represent the African diaspora in all its glory!
Afro Dance Xplosion has worked with artists from Africa, the Caribbean including Cuba, France, the UK, Brazil and the USA all speaking the same international language of Dance!
Come and celebrate the diversity of dance and music in the African Diaspora in "And Still We Dance!" Classes/workshops will be led by: Georges Momboye (Cote d'Ivoire/France), 'H' Patten (UK) and Cori D. Lionne (UK/Cameroon).
______________________________________________
Showcase: Friday, 23rd October & Saturday 2020
ADX - 2020 - Showcase
Location: Zoom
Time: 19:00 to 21:30 including an intermission (BST)
This year we have a great showcase in store for you that will include international and national guests plus some of the best Choreographers/dancers in African inspired Dance. This is going to be a fabulous show with performances in African dance and also some of the popular techniques grounded in the vocabulary in African movement.
This year we have a special piece being choreographed, featuring choreography by David Blake of Blake Arts from his current project, Melanin Migration: Brothers In Arms.
ADX will be on a digital platform, celebrating 10 years, with various performances from the last 5 years. Come join us for Black History Month (UK) and prepare to be entertained with the best dance within the African Diaspora and beyond in "And We Still Dance!".
This is going to be a great Showcase! These are the pieces that will be featured:
Blake Arts: Melanin Migration: Brothers In Arms.
Danzel Thompson-Stout :Voice of the Black Man
Adriano Oliveira: Energy
Artistry Youth Dance: Temptation
Noire Dance Company: Rhythm
Cie la calebasse de Merlin Nyakam: Mami Watta
BOP Jazz Theatre Company: I, You, We Rise
Impact Youth: Freedom
Coleman Collective: Nina's Closet
Difé Kako: Mario
The Nance Dance Collective: Son Light
See the teaser for ADX-2019 "A Change is Coming" Showcase:
___________________________________________
Workshops: Saturday and Sunday, 24th and 25th October 2020
Location:
ZOOM
------
Saturday, 24th October 2020:
Style...........................................Teacher...........................Time
======================================================
- Traditional Ivorian Dance------Georges Momboye-------13:30 - 15:00
------
Sunday, 25th October 2020:
Location: Zoom or
Moonshot Centre
Fordham Park, Angus St, New Cross, London SE14 6LU/Zoom
Style..........................................Teacher.........................Time
===================================================
- Social Congolese Dance----- Cori D Lionne------------15:45 -17:15
- Break -----------------------------------------------------17:15 -17:30
- Caribbean Dance-------------"H" Patten----------------17:30 -19:00
-
*Attention: The Clocks go back at 2am on the 25th October 2020!!
-----
Master Workshops:
Bios and Class Descriptions: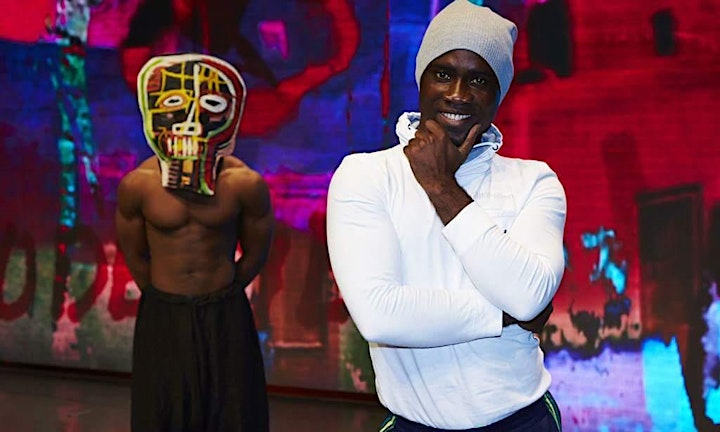 GEORGES MOMBOYE
=================
Georges Momboye's career as a dancer and later choreographer started at a very young age. His training began in traditional African dance in his home country of Ivory Coast and later he began to embrace all forms of dance from jazz to classical and contemporary dance. He has studied in various schools including Alvin Ailey in New York and eventually went on to establish the Parisian school for African dance, his own dance company and the hugely successful show Afrika, Afrika. As a natural innovator he constantly searches for new ways to develop and enrich his dance and teaching technique. His work helps give African dance the international acclaim it deserves.
He teaches us to reach deep within ourselves and to express our emotions through dance, choreography, interpretation and gestures, and the body. He visits and revisits our emotions through dance, and brings this same passion, clarity and precision to his teaching.
-----------
He has the impact of a bomb in the midst of dancers: impeccable form, incomparable technique with ad hoc touches of generosity. The perfect movement of his legs combine with the suppleness of his torso and arms and the precision of each sequence to captivate.
Le Monde
---------------
Description: Ivorian Traditional African Dance
This will be a traditional African Dance workshop. There will be accompanying drums. The dance rhythm will be announced.
See some of Georges Momboye's choreography @ http://youtu.be/-19T2Zb9tWk
See Georges Momboye's Le sacre du printemps @ https://youtu.be/dKysuqBrB8A
See this short video of Georges Momboye teaching in London at WAC Studios in London at "A weekend with Georges Momboye" in June 2016. He was teaching Zaouly. Also see publicity used for Georges Momboye in 2017 seeing him dance and some of his work!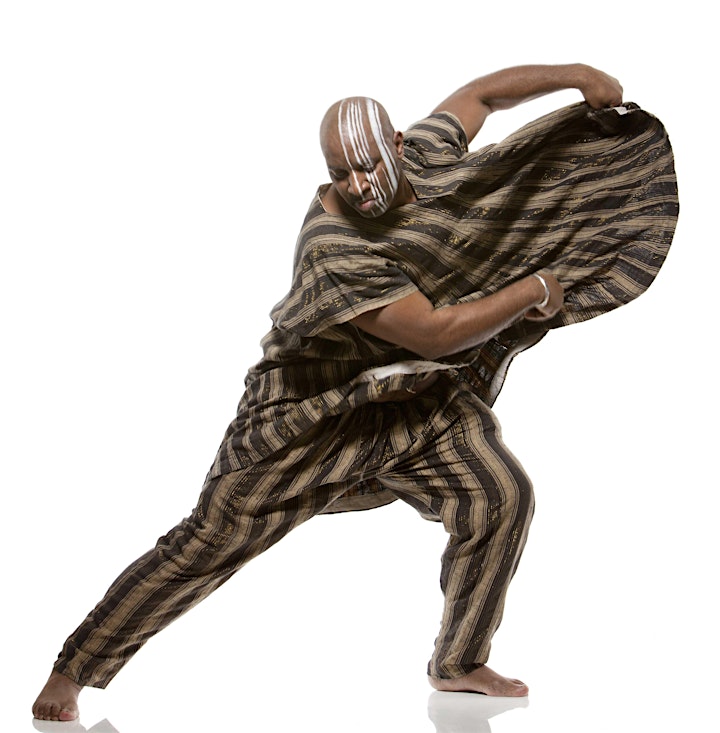 Dr 'H' PATTEN
===========
Dr 'H' Patten is Artistic Director of Koroman Arts and 'H' Patten Dance Theatre Company. An experienced choreographer, filmmaker, storyteller, author and performer, his international reputation spans 35 years in African and Caribbean arts and has won him several awards including the Jamaican High Commission 50th Anniversary Award for services in the field of Arts, Culture and Entertainment (2012).
Having completed his doctoral research called – Dancehall: A Spiritual Corporeal Practice in Jamaican dance, which he is currently developing as a book, Dr 'H' continues to teach Dance of the African Diaspora at Canterbury Christ Church University and currently teaches African/Caribbean dance on the Irie! Dance Theatre BA (hons) degree course.
See Dr H Patten teaching as part of the Irie Dance Theatre's Making Tracks - Masterclasses @ Irie via Zoom
------------
Description: Caribbean Dance Movement:
Exploring movements from the Caribbean dance vocabulary. You will learn a combination combining some of the traditional Caribbean vocabulary.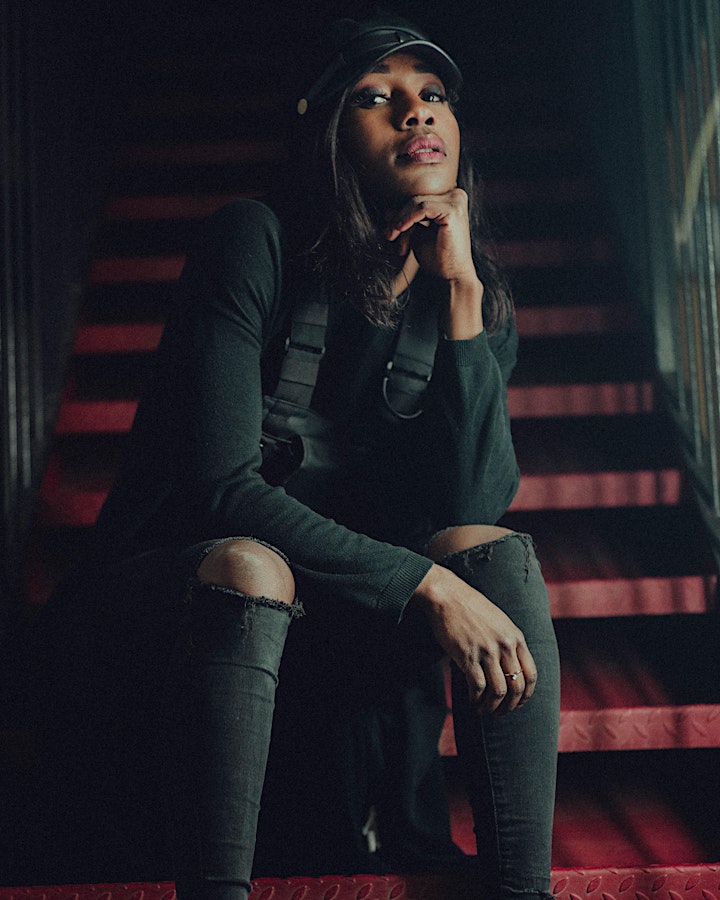 CORI D LIONNE
============
Corinne Danielle Bilitik known as Cori D Lionne is a 31 years old creative (teacher, performer, choreographer, movement director, mentor etc...) originally from Cameroon and based in London UK.
Her dance vocabulary includes various modern and traditional dance styles such as breakin, coupe decale, ndombolo , dancehall, bikutsi and many more.
She believes in the power of freedom, healing and connection through dance and made it her mission to spread it wherever she goes.
---------------
Description: Ndombolo Congolese Social Dance:
Ndombolo is Congolese music genre and dance style, also popular in other African countries such as Kenya and Madagascar. This style is derived from kwassa kwassa and Coupe-decale!
-----------
Credits:
@WelcomeXParis video for ADX2019 Taster
---------
Sponsors:

Partners:
-----------------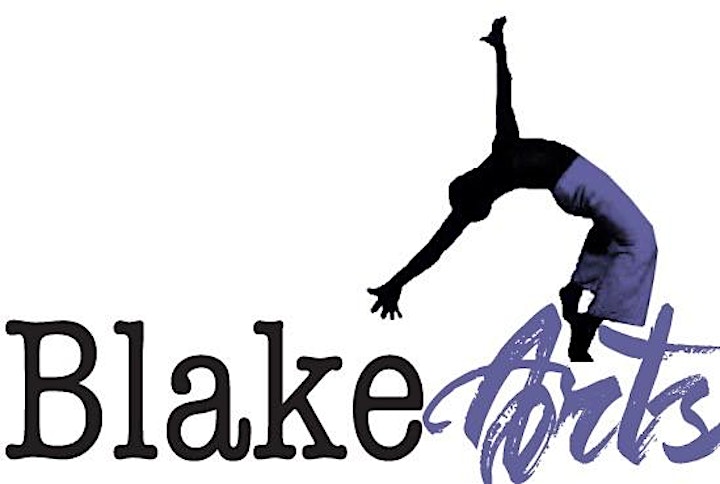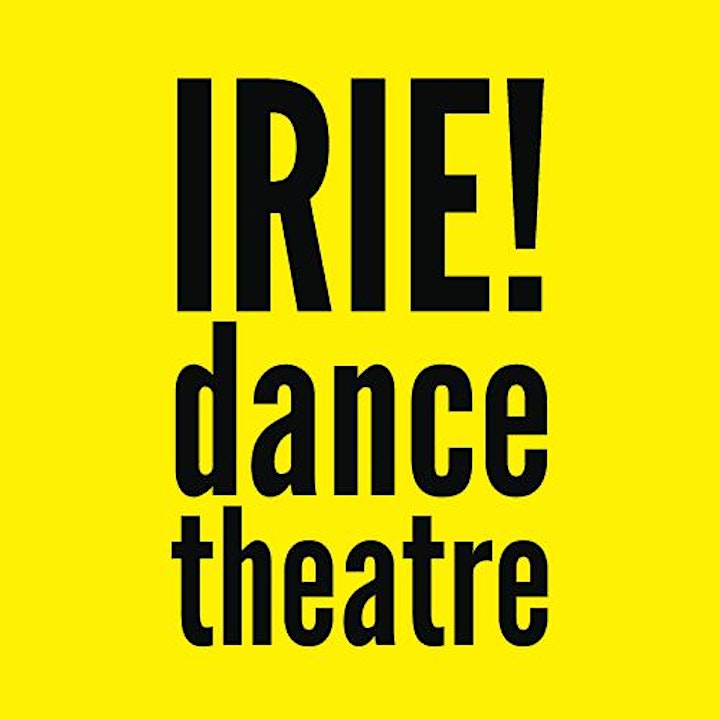 FAQs
Are there ID requirements or an age limit to enter the event?
You must be a minimum of 16 years of age.
What are my transport/parking options getting to the event?
We'd recommend using Transport for London's Journey Planner to plan your journey.
Where can I contact the organiser with any questions?
Contact the organizer at feeltherhythmprod@gmail.com
Is my registration/ticket transferrable?
The tickets are final and are not transferrable
Can I update my registration information?
You can email feeltherhythmprod@gmail.com for changes in your registration information.
Date and Time
Location
Refund Policy
Refunds up to 30 days before event
Eventbrite's fee is nonrefundable.