This promises to be an ​intense evening ​full of music, ​​j​oy and ​healing​. Come and experience the magic of Afro Ecstatic Spirit Dance…
About this event
This is an Afro Ecstatic Spirit Dance organised by Melanin Health & Wellness in order to raise much needed funds for their child food poverty project, Melanin Lunch Box.
Each ticket bought will provide 8 culturally appropriate nutritional meals for children from the BME community. This is a wonderful opportunity for the community to serve and support the community, and this is what you will be a part of!
30 drums will call our ancestors to come dance with our spirit, sending powerful healing energies across time and space, healing both them and us.
At the start of the evening each drum will be given a name of a West African Tribe and will represent their voice as they are played. During the welcoming ceremony libation will be poured to welcome and honour their presence.
The Afro House DJ will help you warm up before you fly, allowing you to explore the exhilarating feeling of moving your body totally freely.
There will be a drumming workshop where you will be taught to play within a tribal village drum circle whilst learning some of the traditional West African call and response rhythms. Within a short time you will be creating a crescendo of amazing sound with the beautiful power of the drum. It will charge your body and move you!
You are invited to be and connect with your ancestors whilst you explore and release your power spirit dance through movement. Feel the earth and set free the tribal dancer you are, surf the vibes and beats from the first people of the continent, Africa!
Find your spirit, be your spirit, free your spirit…
WHAT TO EXPECT:
Inspiring live African drumming, Afro House dance music and Gong Sound Bath meditation;
An energetic dance journey full of joy, fun and wonder;
A beautiful, welcoming and safe space for you to experience dance transformation
Vibrant people who also love to dance to Afro music
FEATURED GUESTS:
Ritual of Sound
Djsoulprovyder
Dembis Thioung
Artist Cedoux Kadima
AFRO ECSTATIC SPIRIT DANCE GUIDELINES:
Please arrive on time: The drum workshop starts promptly at 6pm, the door closes at 6.15pm to facilitate the best experience for all. 

This is a shoe-free zone, where you can enjoy your feet.

This is an Alcohol-Free, Drug-Free and Smoke-Free event

We will be recording some of the session, no additional photos or videos are to be taken, please mute your phone and keep it out of sight. Your attendance will also confirm you are happy to be filmed by the facilitator. If you have any concerns, please contact us.

We ask everyone to take responsibility for themselves, but also be mindful of others and respect their personal space. If you wish to dance with others, please ensure the others are happy to do so as well. 

Please note that by attending the event you agree to take full responsibility of yourself, your health, your well-being and all of your belongings whilst at the event.

As there are no cloakroom facilities, please do not bring along valuables, only your key essentials.

If you are experiencing any Covid-symptoms you must not attend the event and can use your ticket for one of our future events.
COST:
PAYMENT: 1 ticket per transaction please. Limited spaces & tickets availability. Please book via Eventbrite.
£22.15 Drum workshop and dance session (limited places)
£25 at the door
CANCELLATION POLICY: We do not offer refunds.
EVENTBRITE ORDER CONFIRMATION: Email might be in your spam folder. We will check you in by your name.
ANY QUESTIONS? PLEASE FEEL FREE TO SEND US AN EMAIL: melanin.hw@gmail.com
WHAT TO BRING:
1. Dress code: Loose-fitting clothes that let you move your body and feel free
2. Your own water bottle and maybe something to eat for at the end of the dance session.
3. Yoga mat or anything comfortable to lay on for the Gong bath.
ABOUT THE FACILITATOR:
We are Melanin Health & Wellness, a Southwark based volunteer lead community group who provide children from the Black & Asian community with nutritional support and cooked meals through our Melanin Lunch Box Project. We also organise community events such as this one in order to fundraise for our Melanin Lunch box Project and to support the work we deliver around mental health and wellness.
Share with friends
Instagram: @melanin_lunchbox

Facebook: https://www.facebook.com/afroecstaticdanceuk
Twitter: @MelaninLunchbox
Web: https://opencollective.com/melanin-lunchbox
Email: melanin.hw@gmail.com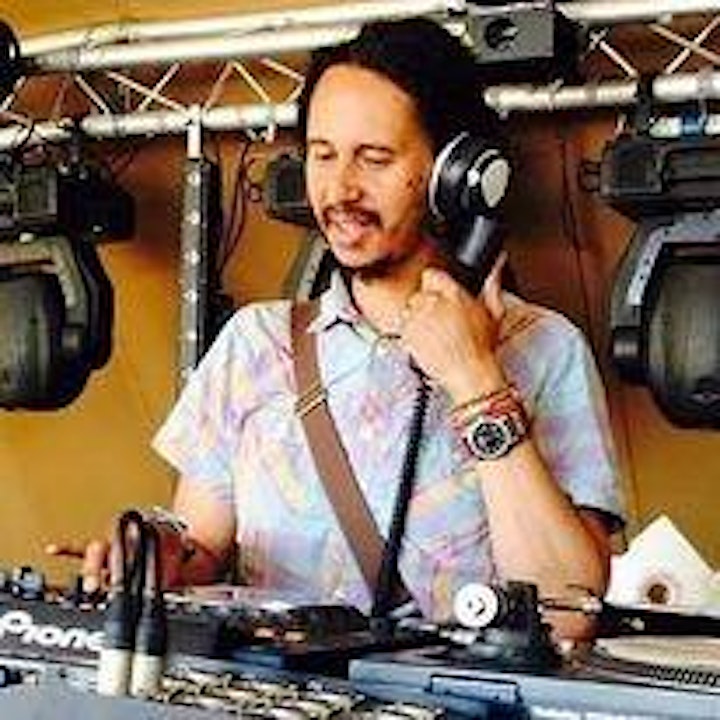 @djsoulprovyder & @mssnldn
Organiser of AFRO ECSTATIC SPIRIT DANCE