Description
"When you leave your job of 3 + years and move to Uni just to come back and speak to your manager with hopes of working during the summer, but he says you look like a MAD woman just because you have your afro hair out". This was Patience's post on her Facebook page a few months ago. She didn't get the job because she wouldn't change her hair, but you will be happy to hear she got one much better.
Patience's story unfortunately is not uncommon for women with natural afro hair. In tackling racial discrimination in the work place, one important aspect of discrimination is often overlooked and that is in the dress code policy which hardly takes into consideration Afro textured hair and despite the dangers of straightening Afro hair or extensive wearing of weaves, the requirement to have a more European appearance for work is still widespread.
As the PROJECT EMBRACE #AFROVISIBILITY billboard campaign continues to make waves and spark conversation about diversity, beauty and hair discrimination, we are going a step further by bringing together amazing women who have despite popular convention, worked while natural.
Meet our amazing panelists and host
They will share their stories, answer your questions, mutually seek solutions, support and empower in one safe space.
Q&A, networking to follow.
HOST: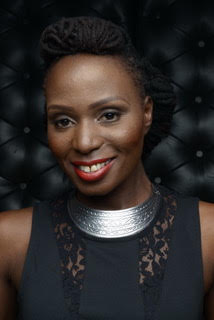 Pauline Long is a UK based entrepreneur, philanthropist, fashion designer, mentor, media mogul, motivational speaker, music video director/producer, writer and TV and radio presenter/producer. She has also been crowned the most celebrated African female by Leadership Mind Ambassadors organisation and named African/Caribbean Woman of the year 2014.
She has also been honoured in UK parliament as one of 100 most outstanding Africans. She is the founder and president of Pauline Long Entrepreneurship Foundation and the African ambassador for The Nelson Mandela Tribute book.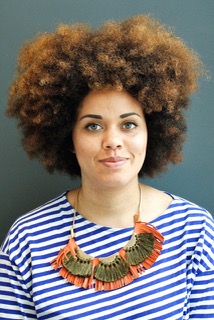 Sophie Williams is 29 years old, and works as a Creative Producer in a large global, advertising agency.
She sits on her agency's Diversity and Inclusion board. Sophie is part of the casting process for models and actors to appear in adverts. This is another area in which she is committed to putting diversity of representation to the forefront - not only with natural hair, but also with challenges to traditional gender roles, and the aim of increasing representation of a variety of races, ethnicities and body types.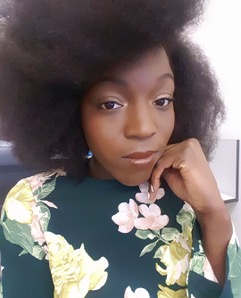 Kehryse Vanessa Johnson is the Beauty Editor of Glam Africa magazineand founder of Code Ébène; a sister circle for Euro Black women based in London, Paris and soon to be Berlin. In her work, she campaigns against misogynoir and advocates Pan Africanism and Reparations.
Her short story 'Renee in Wild Revolt' is newly published in an anthologyof women of the African Diaspora titled 'Songs of Yemaya' and she is currently working on a collection of essays and interviews outlining a
bold strategy of survival for Black women and girls in the hostile environment that is the western world.

Kehryse once hated her hair in its natural state but has since removed her white lens and returned to sanity.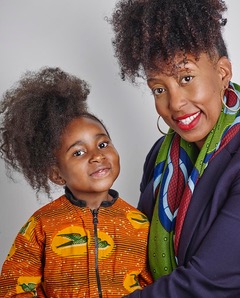 Selma believes in being the change you want to see and creates this through the positive representation of culturally diverse talent/models & images. For over a decade Selma worked in theatre/dance as a freelance Producer, arts facilitator and recently transitioned to CEO of Looks Like Me, a child talent/model agency.
Founded by Selma and motivated by Riley-Ann her three-year-old daughter questioning her own identity, the duo are the first child agency redefining beauty, raising the profile of underrepresented groups featured in advertising and fashion campaigns, and celebrating being more than a token.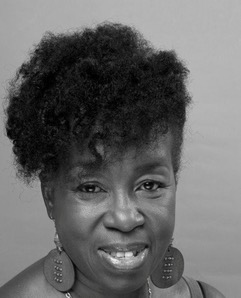 Valerie Tomlin is the founder and Director of a consultancy practice established in 2008 to deliver Organisation & Personal Development; Change Management and Executive Coaching. She spent 11 years at Glaxo Smith Kline, health care business.
She embarked on writing 'Hair I Stand', because it was the kind of book she wanted to read when she was struggling with these inner tensions of racial superiority, lack of intelligence and sophistication. But also to support young people and their parents navigate those powerful British institutions. The book explores whether we should still feel under pressure to alter, disguise or cover up parts of our physical self, to be fully accepted.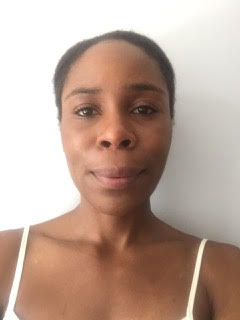 Loretta Odozi has worked in TV for over 10 years mainly within news and current affairs for GMTV, ITV's Good Morning Britain and Lorraine and is currently working for ITV News Meridian based in the South East.
Her passion is afro hair. "I love it so much that I did a film on afro hair for the final project of my Journalism Masters. It has been a long and tiring road to be accepted for my natural hair by colleagues, friends and even family but it has been journey worth taking."
... and our skin and hair experts
Dr Sharon Wong, Consultant Dermatologist
BSc(Hons), MBBS(Distinct), MRCP, MRCP(UK)Derm
And
Samantha Stewart
From the Spencer Clinic of Tricholohgy Ltd
www.spencerclinic.co.uk
...and of course our sponsors
FACEBOOK - At Facebook, we value the impact that every individual can have. We are dedicated to creating an environment where people can be their authentic selves and share their own diverse backgrounds, experiences, perspectives and ideas.
And

Our hair experts will be on hand to answer your questions.
Light refreshments provided and opportunity to create your memorable moment in our special photo booth
COME. NETWORK. LEARN. BE INSPIRED. FEEL BEAUTIFUL. LEAVE CONFIDENT