Description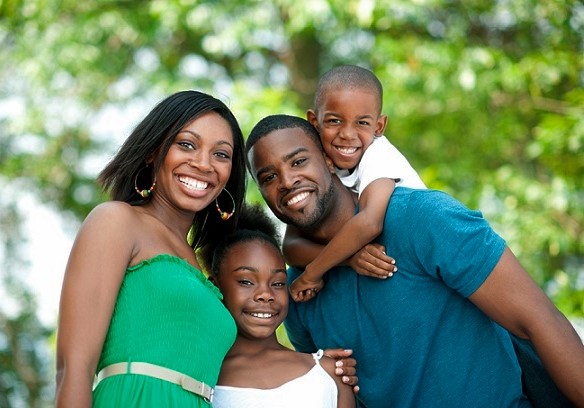 AFRUCA Summit on African Families in London
Supporting Parents, Protecting Children
Date: Saturday, 12th October 2013
Time: 9:30am-5:30pm
Venue: Holiday Inn Bloomsbury, Coram Street London, WC1N 1HT
Event Host: Vuyiswa Ngqobongwana, Presenter: Africa Today on Press TV
Convenor: Modupe Debbie Ariyo OBE, Founder of AFRUCA
Chief Host: Meg Hillier MP, Chair All Party Parliamentary Group on Nigeria
Keynote Speaker: Simon Hughes MP, Deputy Leader, Liberal Democrats (confirmed)
Special Guests of Honour:
Mr Chola Chama, Deputy High Commissioner for the Republic of Zambia
Richard Taylor OBE, Chair, Damilola Taylor Foundation
Muzvare Betty Makoni, CNN World Hero
Special Performances:
Book Launch: A Broken Childhood II: Forgiveness by Dr Lydia Ola Taiwo http://vimeo.com/73413301
Jesse Appiah, Ghanaian British singer of the "Sweet Mother" fame: http://jappiah.bandcamp.com/
African Dance by Ethiopian and Ugandan Dance Troupes
Watch an advert of this event here: http://www.youtube.com/watch?v=a7r5PDdn5pQ&feature=youtu.be
Summit Aims and Objectives
This major event is being held by AFRUCA in collaboration with other community organisations to explore many of the issues and challenges experienced by African parents and their children with a view to generating ideas and solutions to help combat the problems. This event aims to empower families and communities to take ownership of the myriad of problems confronting them to be better able to protect children and support parents.
Participants will spend the day sharing knowledge, ideas and professing solutions to help support families who are facing challenges leading to conflict with their children and with the law.
We expect this event to be over-subscribed. Please register your place here now to avoid any disappointment.
Click here to register for this event: http://afrucasummitonafricanfamiliesinlondon-eorg.eventbrite.co.uk/
Summit Format
This free, one day event will be in the form of plenary and workshop sessions. Many agencies and community organisations working on different issues are also exhibiting at this event. They will be on hand to take referrals from parents, young people and others who require help and support in different areas.
Themes of this Summit
Themes will be explored through six different workshops in plenary and break-out sessions. Participants will be able to attend at least four workshops. Workshop registration will take place on the day of the event.
Workshop One: Young Africans, Gangs, Gun and Knife Crime and the Criminal Justice System (Chair: Melyvn Davis, Founder and Director, BoyztoMEN Mentoring and Family Services)
Workshop Two: Addressing Conflict Between the Generations: An Integenerational Meeting between Parents and Young people (Co-Chairs: Pauline Long of The Pauline Long Show on BEN TV and Kevani Kanda, BBC 3 Presenter)
Workshop Three: Domestic Violence in African Families (Chair: Councillor Tinuke Adebutu-Kensington, Waltham Forest)
Workshop Four: Child Protection, Safeguarding and Physical Chastisement in African Families (Chair: Prospera Tedam, Chair of AFRUCA)
Workshop Five: Mental Health of African Parents and their Children (Chair: Dorothy Mukasa, Mental Health Services Commissioner)
Workshop Six: Educational Attainment and School Exclusions (Chair: Patricia Lamour, Director Aspire Education Group)
Workshop Presenters:
The following individuals and organisations are presenting papers at the Workshops above:
Workshop One:

Jane Ayoade, TV Producer

; Sheldon Thomas, Director of Gangline; Young Person; Dr Andy Briers, Inspector,

Trident Gang Crime Command.

Workshop Two:

Panelists:

Miss Congo UK 2013, Councillor Jumoke Fajana-Thomas (Hackney), Romain Matondo, Executive Director of Congo Empact.

Workshop Three:

Nola Saunders, Domestic Violence and MARAC Co-ordinator, London Borough of Bexley; Mary Mason, Chief Executive, SOLACE Women's Aid

Workshop Four:

AFRUCA - Iro Emokpae, Project Co-ordinator, Africans Unite Against Child Abuse, DC Sarah Wood, Sexual Offences, Exploitation and Child Abuse Command, Metropolitan Police Service
Workshop Five: Deborah Mbabazi, Clinical Lead, Haringey

Child and Adolescence Mental Health Service; William Nkata, Clinical Nurse Specialist - Acute Psychiatry

Workshop Six: Paulette Douglas, C

ommunity Empowerment Network; Nia Imara,

National Association of Black Supplementary Schools (NABSS), Phinnah Ikeji,

Parents of Black UK Pupils
Lunch, Refreshments and Child Care
Free lunch and refreshments will be provided at the event. There is very limited child care facility in place for children between the ages of 6 and 14. Parents who would require child care must contact us separately to arrange. Email info@afruca.org for this.
Please note that online registration for children has now closed
This is a free event. Registration is however compulsory. Those attending must register to attend. To register, please click here:
Partners
The following organisations are part of this Summit:
















AFRUCA - Africans Unite Against Child Abuse
August 2013