Description
The journey of parenthood is a magical and maddening one so what better way to cope with it than through stand up comedy! On January the 15th we'll have 3 top circuit comedians, normally parents themselves oh and one token childless one to remind you, you're doing ok, even if you have forgot to bring a gluten free rice cake.
With our cafe open before, during and after the show, we'll bring the laughs, all you have to do is bring your baby, but beware, this is an adult comedy club, it will have mature content, sweary words and the odd birth story flash back.
This special daytime gig means no matter how many sleepless nights you've had, you don't have to give up on enjoying some of the finest comedy in the South West. You're encouraged to bottle, breast or Haribo feed, and we'll have food and coffee available at our cafe from 8.30am, if your little one has forced you out the house that early. You can walk about, or shake Mittens the Special Rabbit in order to soothe your offspring and no one will moan or mutter if your little one cries or screams.
The gig is open to parents, Aunts, Uncles, Grans, carers, in fact anyone who needs some daytime comedy and doesn't mind some cute babies in attendance.
In January, your headline act is ANNA KEIRLE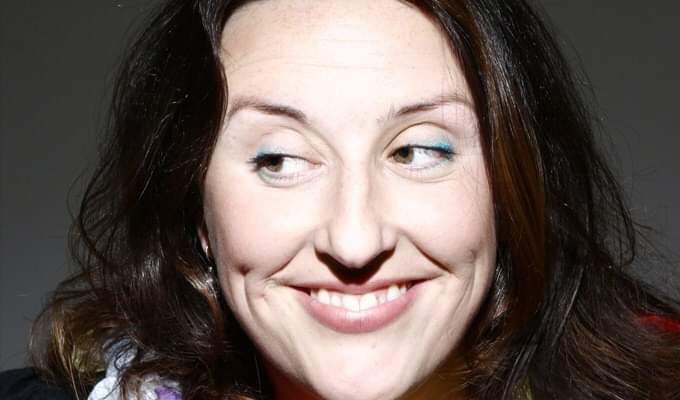 Award winning Anna counts Russell Brand among her fans. one of her biggest achievements is winning "The Weakest Link" , the other is surviving a childhood of mohair jumpers.
"Keirle has funny in her veins, with a disarming daftness and an endearingly babbling manner ,.....a comedy star" - Chortle
Rest of line up to be annoucced closer to performance date.
PLEASE NOTE: We welcome babies under 18 months but are unable to accommodate children over 18 months.

Doors open 10am , comedy starts 11am and finishes at 12.30pm.