AFTER THE BRITISH STATE: THE ROAD TO DEMOCRACY | A special one day Radical...
Location
Glasgow Marriott Hotel
500 Argyle Street
Glasgow
G3 8RR
United Kingdom
Description
A special Radical Independence Conference to discuss, debate and plan action to put people powered solutions at the centre of the crisis of the British state and Europe.

This event will put the democratic deficit and the radical decline of the British State in context, with speakers from across Europe, England, Scotland, the workers movement and youth.

We'll be talking about the failure of British politics to change the lives of ordinary people, and how we can do things differently.

In addition we will discuss and debate the changing terrain on which we must build a new grassroots movement for independence. With a combination of plenaries, workshops, debates and facilitated sessions to organise practical activity, this really is not to be missed.
Speaking so far...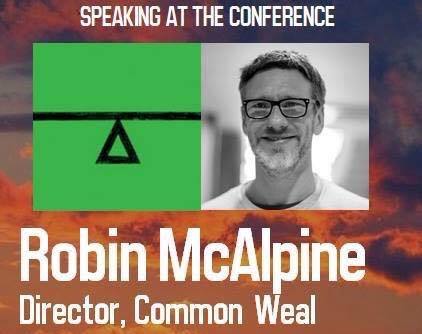 Robin McAlpine founder and director of Common Weal. During the referendum campaign Robin spoke at hundreds of meetings across Scotland and set up the Common Weal think tank and a media outlet CommonSpace. Robin has continued to attend pro independence meetings to advocate the case for Scottish independence. Most recently Common Weal has launched its drive for a new independence white paper.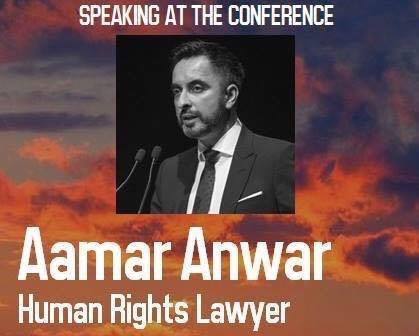 Aamer is a prominent Scottish lawyer and human rights activist, He was an active participant in the Stop the War Coalition, campaigned against the 31st G8 summit at Gleneagles and for the closure of the Dungavel Detention Centre for failed asylum seekers.Most recently he has been involved in the case of Sheku Bayoh, who died after being restrained by police officers in Kirkcaldy, Fife, on May 2015, which he will be speaking about at the conference.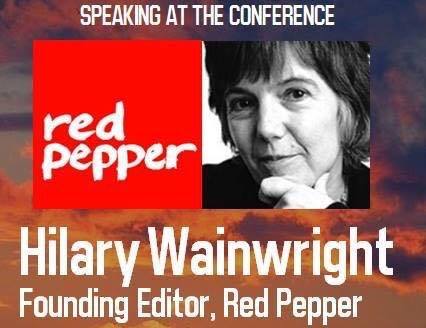 Hilary is a leading researcher and writer on the emergence of new forms of democratic accountability within parties, movements and the state. She is the driving force and editor behind Red Pepper, a popular left wing magazine, and has documented countless examples of resurgent democratic movements from Brazil to Britain and the lessons they provide for progressive politics.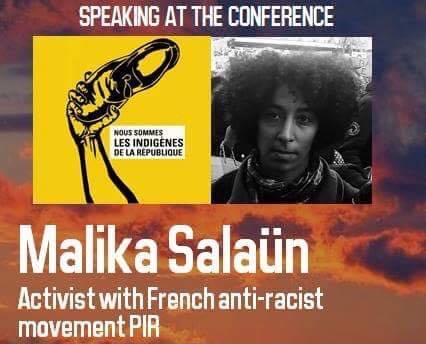 Anti-racism will be a key theme of the conference. Malika is a co-founder of the anti racist PIR movment - fighting against racism and islamophobia in France.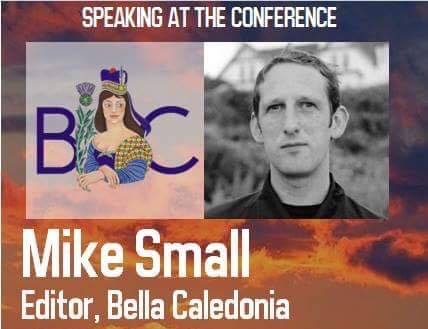 Mike Small is the editor of Bella Caledonia. Bella and Mike have played a central role in facilitating the broadest possible platform for debate and discussion on all things independence. Running articles on strategy and culture, with a range of comment and analysis, it is the place to go for some of the very best writing and coverage that our movement has to offer.
We are delighted to welcome the CUP Països Catalans back to the RIC conference as we build a European wide movement for a social alternative to austerity, neoliberalism and war. The road to democracy is international.


As part of the event we will be hearing voices from England. Joining our discussion we are delighted to welcome Aaron Bastani, who has been covering the pro-Corbyn Momentum movement for Novara Media which he co-founded.


George Kerevan MP will join a session on building a new economy beyond austerity and neoliberalism. Yesterday he wrote in The National about how we could harness Scotland's wealth for the people: "Scotland's wealth – more properly the sweat and ingenuity of its workforce – was squandered on Thatcherite and Blairite tax cuts and endless colonial and neo-colonial wars."


Anti-racism will be a key theme. We are therefore pleased that Faisah Shaheen will be speaking. Faisahs story was broadcast internationally after she was detained at a UK airport and questioned under terror laws after a cabin crew member saw her reading a book on Syrian culture on board her honeymoon flight. We warmly welcome her to our conference - as we redouble our efforts to build a movement that ends Islamophobia, and a builds a Scotland free from racism.

Much, much more to come...!

TICKETS AND VENUES
£10, £4 or £2 and the event takes place in the Glasgow Marriot. You can buy these now and advise booking in advance. We also have the Hallmark Hotel across the road which will host group work and activist meetings.

SPEAKERS AND TIMETABLE
Speakers updates will be released over the coming days and weeks. In addition to speakers from Scotland we will have a range of international guests and movements in attendance. Look out for the full timetable soon.

CRECHE
The day will be fully accessible and we have a crèche facility available with professional childminders. Get in touch to book spaces.

MORE INFORMATION
We are here to help. For more information please e-mail: ricspecialconference@gmail.com


Share this event on Facebook and Twitter
Another Scotland Is Possible,
RIC Special Conference Team