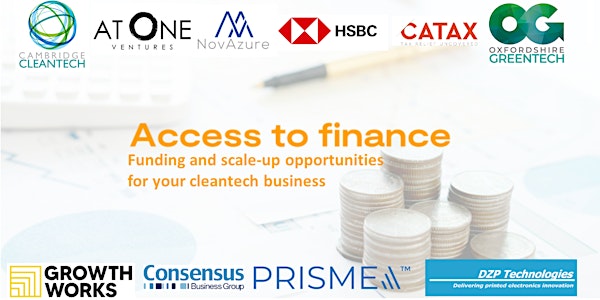 After TRL 3: funding and scale up opportunities for your cleantech business
Event Information
Refund policy
Contact the organiser to request a refund.
Eventbrite's fee is nonrefundable.
Hear from investors, bankers, and financial experts to help you map out a plan of action for growing your business in 2022
About this event
Join Cambridge Cleantech and Oxfordshire Greentech to Learn about the dos and don'ts to consider when seeking funding for your business and hear about exciting scaling up opportunities for your cleantech business.
You will also hear case studies from SMEs who have 'got the t shirt and the scars' about how co-bidding can give you a better chance at winning a bid.
Agenda
FINANCE
The current cleantech trends and what investors really want to hear from an SME
Helen Lin, Principal, At One Ventures
2022: Sustainability as a key focus in strategic business development
Andrew Aldridge, Senior Consultant at NovAzure Consulting
Green loans and sustainability-linked loans
Vaughan Tyrell, Director, Sustainable Finance at HSBC
Help uncover the hidden value in your business through Capital Allowances, R&D and Patent Box tax relief
Chris Parkhurst, Regional Development Director, CATAX
How can you co-bid? Successful collaboration between two SMEs for a stronger bid
Dr Zlatka Stoeva, Founder, DZP Technologies
OPPORTUNITIES
Growth Works: helping high growth businesses within the Cambridgeshire & Peterborough Combined Authority region grow
Beverly Hurley, CBE, Strategic Lead of Growth Coaching service, part of GrowthWorks
Meet The Buyer: Consensus Business Group
Bridget Woods, Consensus Business Group
Cleantech Venture Day: call for applications
Sylvie Russell, Head of Operations, Cambridge Cleantech
Successful collaboration opportunity through Cambridge Cleantech
Mark Preston, PRISMEA
Q&A
Networking
Access to Finance Conference series
The Science and Technology Facilities Council (STFC) at Harwell Campus, Oxfordshire Greentech, and Cambridge Cleantech are running a series of virtual events about Access to Finance, bringing together funders and organisations seeking funding.
The conference comprises four online events:
Session 1 - Coaching masterclass for early-stage funding, 27th Jan
Session 2 - Clean tech/energy, 17th Feb
Session 3 - Funding and scale up opportunities for your cleantech business (This event)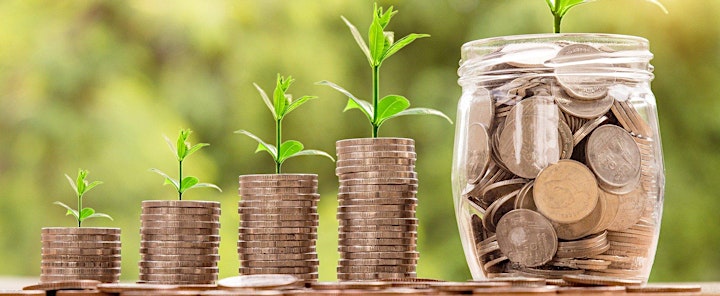 Cambridge Cleantech is the UK's longest-standing membership organisation for the cleantech sector. We provide business support to companies that are driving the development of goods and services in response to global sustainability challenges. Find out more and join our growing community today. If you are based near Oxford, then Oxfordshire Greentech, our sister organisation might be of interest to you.
Date and time
Location
Refund policy
Contact the organiser to request a refund.
Eventbrite's fee is nonrefundable.