Description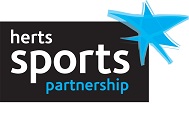 Workplace Challenge Beach Volleyball Tournament
Have you ever thought about playing Volleyball with the sand between your toes? Join us for a Workplace Challenge Beach Volleyball Tournament hosted at Verulamium Park for an after wrok cometition like no other. Enter as a team of 6-8 players (mixed gender; at least 2 females) and compete against other companies!
Format and Cost
In your teams you will race against other organisations. No previous playing experience is necessary, just get your colleagues together and enter a team today. The cost is £40 per team and when ordering is 1 ticket per team.
All equipment will be provided. Just turn up and have fun.