Join our family-friendly Afternoon Tea at Kinghorn Loch
About this event
Come along and brighten up a chilly winter Satureday and enjoy afternoon tea by the beautiful Kinghorn Loch. Stuart will create a tasty selection of his wonderful cakes and scones along with some lovely sandwiches.
Why not treat yourself.
Tickets must be booked in advance.
Adults - £10pp
Children - £6pp
Price includes a selection of sandwiches, cakes and scones with a pot of Tea or Coffee. (Children will receive juice.)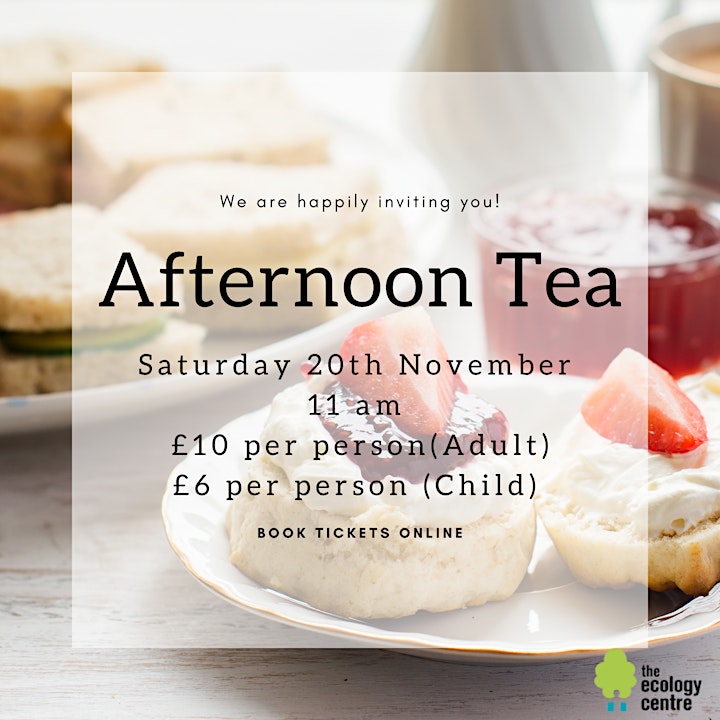 Organiser of Afternoon Tea
The Ecology Centre is situated in stunning grounds by Kinghorn Loch in Fife, where we actively use nature and the environment as a tool to improve quality of life.  Every year our unique Centre:
Enables young people to experience and learn about the natural world
Provides fulfilling volunteering opportunities for adults of all ages and abilities
Offers unemployed adults work experience and training opportunities to raise confidence, gain skills and improve future prospects.
Encouraging responsible citizenship is at the heart of our organisation and through our projects and programmes we are able to contribute thousands of hours looking after the environment and managing The Ecology Centre site for free public access throughout the year.
Kinghorn Community Land Association (KCLA) is a non-profit making company concerned with the advancement of environmental protection or improvement by acquiring, protecting and/or conserving land or land assets for the public benefit in or near to the Kinghorn community in Fife, within the KY3 postcode areas - in order to regenerate the community in such a way that will not adversely affect the rural environment.
KCLA's vision is to set up an eco cemetery and columbarium in the grounds next to The Ecology Centre with a planting scheme that supports and allows wildlife to thrive.