Outdoor play and exploration for under fives. Expect campfire cooking, gardening and seasonal crafts all with a child led ethos.
About this event
*The afternoon session is open to everyone, even if you haven't been to a toddler session before. However, this will mean some time will be taken at the start of each session to complete a "new starter" form, run through the covid-19 guidelines and give information about Grozone and how to stay safe and have fun on site. It is essential to complete all these things for everyone new so please be patient with us.
*We run the sessions in all weathers (unless it is unsafe) and have a warm dry yurt to retreat to for hot drinks and snacks if you need a breather. It is muddy so outdoor clothing and shoes for both parents and children are advised, puddle suits are brilliant for protecting clothing in our mud kitchen!
*You will need to book online to reserve a space - we are limiting adults on site so please book one place for yourself as a parent or carer, even if you are bringing more than one child.
*You will need to pay on card when you arrive on site with our new card reader!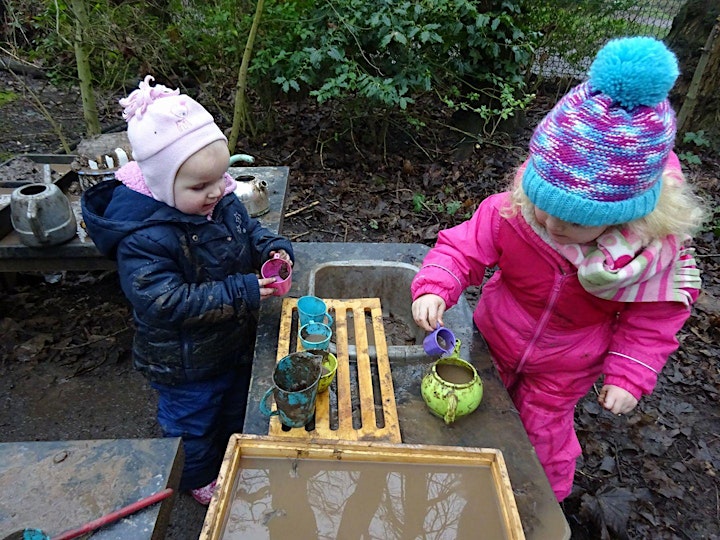 Organiser of Afternoon Toddler Session
Grozone is a community garden, wildlife, sustainabilty and wellbeing project in the middle of Northwich. Described by many as a 'hidden oasis', the garden provides a sense of purpose and place of tranquillity and sanctuary for its many volunteers and visitors.
Grozone is a place where people can relax, make friends, learn new skills and improve their health in a welcoming and supportive outdoor environment.
What do we do?
Grozone staff run a varying programme of outdoor activities and workshops on site for anyone who would like to take part (ranging from food growing & outdoor cooking to practical construction projects), and tailored sessions (such as Forest School Programmes and Team Building Days) for organised groups. We can also deliver a range of sessions, and carry out practical gardening and construction work, at other sites.
Everything we do is geared towards improving the wellbeing of participants.
Who do we work with?
We work with individuals from across the community who volunteer their time with us, as well as school groups, businesses and a variety of partner agencies who refer people to us. We welcome people of all backgrounds, ages and abilities/disabilities.