Description
What you doing after church?
Do you want to find a spot to chill, have fun, catch jokes with other believers?
Do you want to meet other Christians without the akwardness?
Then come through for an interactive and fun evening where you can get to know each other, play games, eat food, listen to music and vibeee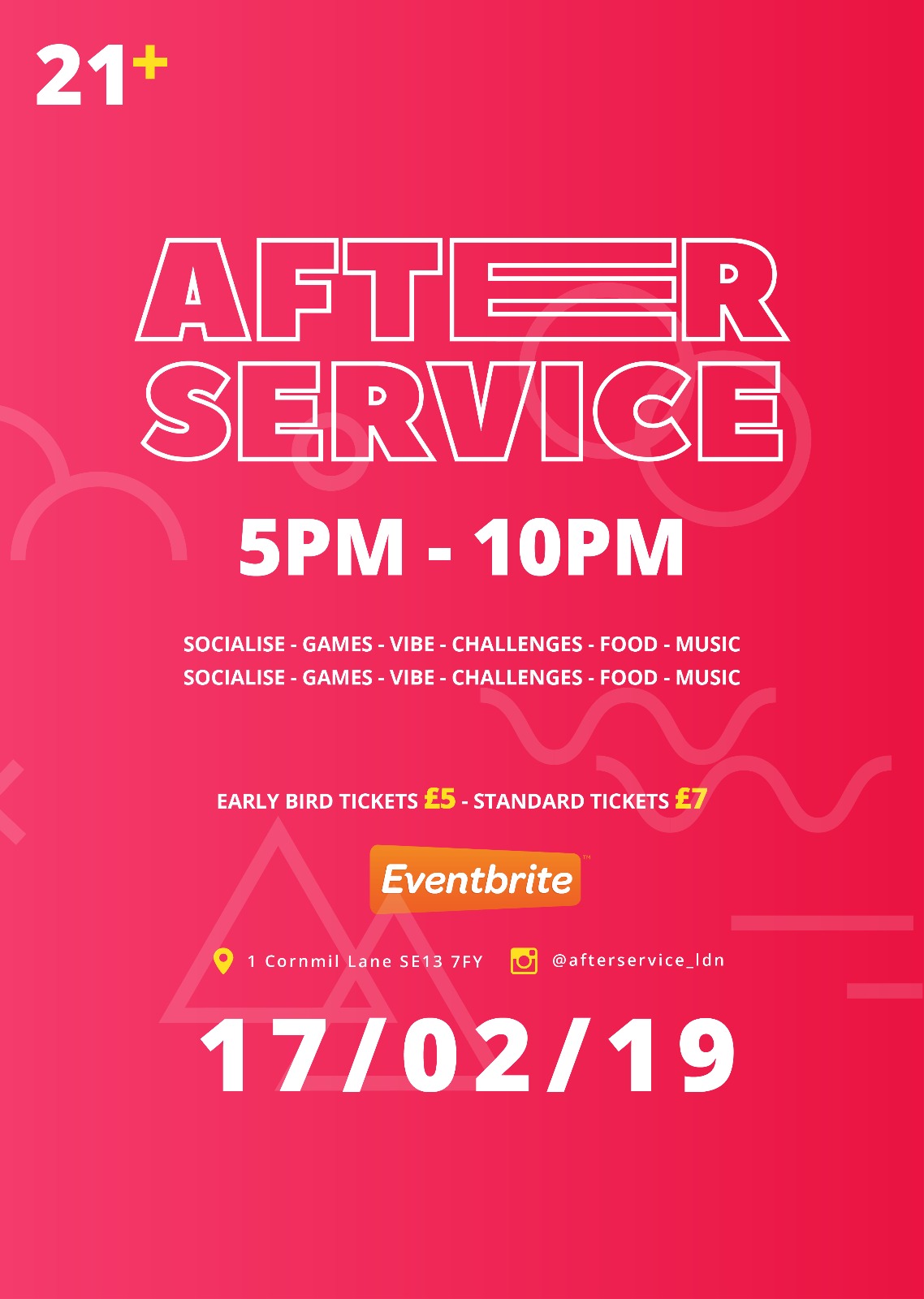 After a packed out and successful AfterService: 90's edition we're back following up with AfterService: Valentine's edition.
Don't worry.
No cringe, just jokes & good times.
Please note: Spaces are really limited! Don't wait for your friend, share the link and get your ticket now