L'Afterwork de l'Expérience est un évènement trimestriel convivial conçu pour rassembler 10 à 15 participants autour d'un sujet CX/EX.
About this event
Les Afterwork de l'Expérience : un évènement riche et convivial
Nous avons le plaisir de vous convier à un nouvel Afterwork de l'Expérience client le 24 juin de 18h à 19h30 sur le thème :
Augmenter la satisfaction et l'engagement des collaborateurs.
Nous vous ferons réagir sur trois credo:
Nous croyons que l'écoute des collaborateurs est un prérequis indispensable à tout plan d'action
Nous savons que les méthodologies de l'expérience client sont applicables à l'expérience collaborateurs
Nous pensons que le premier rôle d'un manager est de se mettre au service des collaborateurs
D'accord ? Pas d'accord ? Des exemples ?
A vous de jouer en nous rejoignant pour cet événement à distance, où nous utiliserons Teams et Klaxoon.
-----
Conçu pour rassembler de 10 à 15 participants, les Afterworks de l'Expérience sont destinés à des professionnels de l'expérience client et de l'engagement collaborateur. L'animation permet à chacun de partager des pratiques et d'élargir son réseau dans un contexte informel. Un dénominateur commun pour les participants : l'amélioration de l'expérience client, en parallèle de l'engagement collaborateurs. Ils viennent du B2B ou du B2C, de groupes français ou de multinationales, ils ont des centaines de clients à satisfaire. Ils sont Directeurs de l'Expérience Client, Responsables de l'Expérience Client, End User Specialists…Tous ont en commun le désir d'améliorer la satisfaction du client à travers son expérience.
-----
Cet Afterwork est destiné aux professionnels ayant une mission autour du client ou de l'employé. S'agissant d'un événement intime et ciblé, CXB HUB conserve le droit de refuser poliment les demandes de participation.
-----
Voici ce que les participants précédents ont dit:
"Merci pour les bonnes conversations, très riches et positives ... Heureux de revenir!"
Schneider Electric
"Merci pour cet événement très amical et la qualité de l'interaction avec un bon panel de participants. Et bravo pour la facilitation! Au plaisir de vous revoir."
Engie
"Merci Beaucoup. Expérience personnelle réussie avec une rencontre business très intéressante. A bientôt"
Alstom
"Merci à votre accueil et la qualité de votre travail. La soirée a été riche."
Docapost
"Je vous remercie pour l'atelier qui était très intéressant et m'a donné beaucoup d'idées de méthodes et solutions pour mes futurs projets. J'attends avec impatience le prochain!"
Admiral Group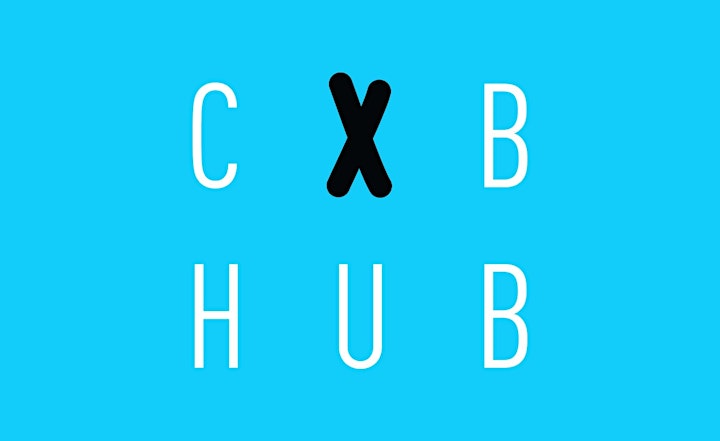 Organiser of Afterwork de l'Experience: Augmenter la satisfaction des collaborateurs
CXB HUB est une start up franco-britannique qui fait appel à une expertise pointue en "expérience client et engagement collaborateurs", pour identifier les besoins précis des plus grandes entreprises et PME internationales. Notre équipe construit les programmes les plus adaptés, assure la mise en œuvre et la mesure des résultats grâce à une sélection rigoureuse de solutions innovantes digitales et humaines. CXB HUB a été co-fondée par le multi entrepreneur Alexis Grabar et l'experte en CX/EX Claire Bonniol, mettant en application plus de 40 ans d'expérience combinée en expérience et engagement collaborateur. En France, elle est coordonnée par Isabelle Rongier, ultra spécialiste des transformations de la culture client.
-----------------------------------------------------
CXB HUB is the hybrid company who leverages sharp CX expertise to assess the exact needs of Fortune 500 companies and international SME's and build the most relevant programs. Our team then follows through the implementation in all departments and measures results and impact,  thanks to a unique & demanding selection of innovative digital & human solutions. CXB HUB was co-founded by serial entrepreneur Alexis Grabar and CX expert Claire Bonniol, combining 40 years of experience in business development and customer engagement.