Open panel discussion about decolonising African Caribbean mental health
About this Event
AGAINST RACISM: MENTAL HEALTH
Join the discussion!
Take part in episode four of our 9-part weekly open panel conversation on racial discrimination in the UK. Wednesday, 28th October, 19:00.
This week's panelists include Ife Thompson (Founder BLAM UK ), Elsie Harp (Mental Health Practitioner, Project Zazi) Lela Kogbara (Director of Black Thrive Global), and Marcel Vige ( Head of Equality Improvement at Mind).
The late Fred Hickling, a renowned figure in global psychiatry and professor at the University of the West Indies, made an impassioned speech in Kingston Jamaica in January this year, just months before his passing. An unforgettable orator, he proposed "Owning Our Madness", and the great contributions made by Caribbean psychiatry to "decolonizing Global Mental Health". Professor Hickling went on to explain:
"Mental illness in African people was unrecognised in the initial period of African slavery by the European colonizers. In the nineteenth century the paradigm of involuntary commitment and custodialization were the principal tenets of British colonial public policy for the management of the violent, disturbed and mentally ill, that led to the establishment of the Lunatic Asylum.
We have to understand colonialism and we have to understand the relationship between complex trauma and the human brain... The legacy of colonialism and slavery in the Caribbean and the Caribbean colonial origin of madness ...and treatment and the pioneering psycho-historiographical cultural therapies that we've developed in Jamaica, and how we're taming psychosis at home and abroad."
The development of Caribbean psychiatry, alongside decolonising mental health movements rising up from African, Indigenous and First Nation communities, has widened the debate and are influencing current approaches to African and Caribbean diasporic mental health. However, how much have things changed here in the UK? The organisation 'Mind' has released the following statement :
" If one examines routes to treatment you will see that Black people are 40% more likely to access treatment through a police or criminal justice route, less likely to receive psychological therapies, more likely to be compulsorily admitted for treatment, more likely to be on a medium or high secure ward and be more likely to be subject to seclusion or restraint (56.2 per 100,000 population for Black Caribbean as against 16.2 per 100,000 population for white). We must stress that there is a hugely complex picture here, but it seems undeniable that Black people get to the sharper end of treatment in the more uncomfortable ways. "
In addition, although things are changing, mental health issues are still hard to talk openly about in many African and Caribbean households. In some cases, early signs of depression/anxiety may be overlooked without access to the right kind of treatment.
Join the conversation on Mental Health live via Zoom OR listen via Reel Rebels Radio: www.reelrebelsradio.com
*** Registration is required: REGISTER NOW to secure your Zoom spot.***
Got a question to contribute to the discussion? Email: hq@reelrebelsradio.com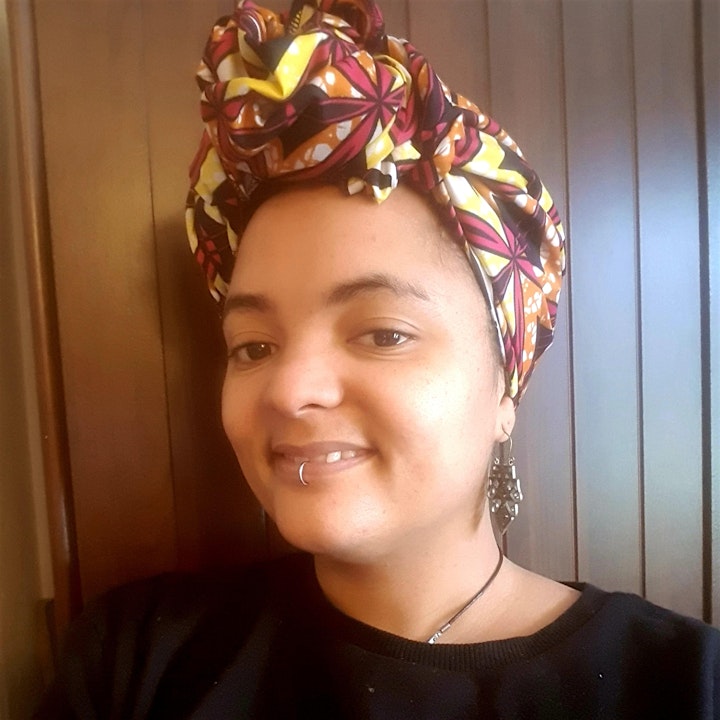 Elsie Harp (She/Her), Mental Health Practitioner
Elsie has been involved with supporting the BLM Uprisings in Bristol by creating self care packs for the Black community, and set up the welfare space at the BLM March in June 2020. She has written a zine on Racism, Intergenerational Trauma and Herbal Medicine - "Healing Through Collective Change - a Herbal Zine for the 2020 Shift", which can be found through her Instagram @divinabotanica
Elsie is a mental health practitioner working for Project Zazi, a BAME mental health and social action project delivered in Bristol, UK. Elsie is training this year as a low intensity CBT practitioner, with a specific lens for how racism impacts on mental health. Outside of her professional life, Elsie is captivated by the natural world, and runs floristry and flower medicine workshops.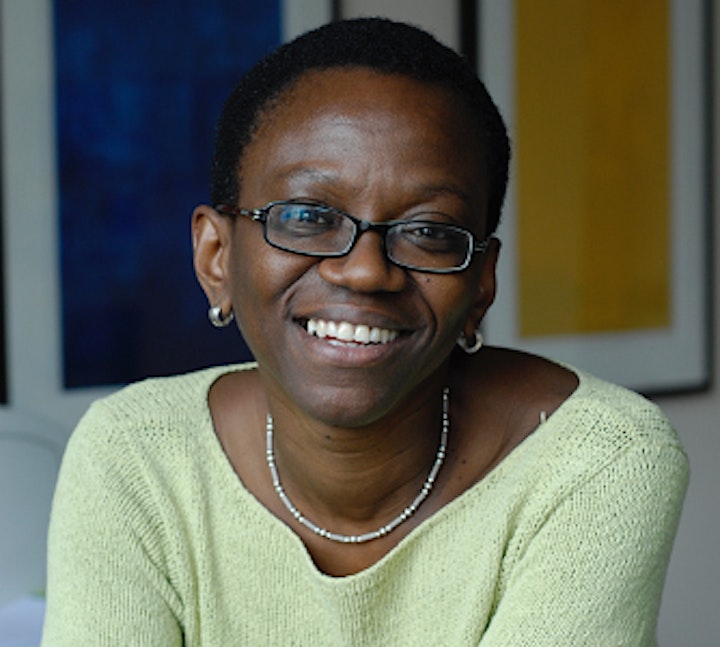 Lela Kogbara (She/Her), Director of Black Thrive Global
Lela was a senior leader in the public sector for 25 years, 16 of which were in Islington where she was Assistant Chief Executive for the Council. She also worked with NHS England and Department for Education to improve employment prospects and access to apprenticeships for people with learning and other disabilities.
She is a qualified accountant and her responsibilities have included policy, equalities, performance, arts and culture, employment, and community safety. Lela also follows her passion for social justice as a board member of a number of organisations
Ife Thompson (She/Her), BLAM UK Founder
Ife Thompson is a UK-based Community Activist, barrister and writer. She campaigns for the rights of people of African Descent in the UK, as she believes we should live in a world where Black people can live free from racism and oppression.
She has founded two civil society organisations to further these pursuits. The first being BLAM UK- an award-winning Non-profit that provides educational, advocacy and well-being support for Black people living in Britain.
The second being Black Protest Legal Support UK a hub of UK based lawyers willing to provide pro-bono support to BLM Activists. Since its inception in June 2020, they have been able to ensure that there are independent legal observers at every London BLM protests.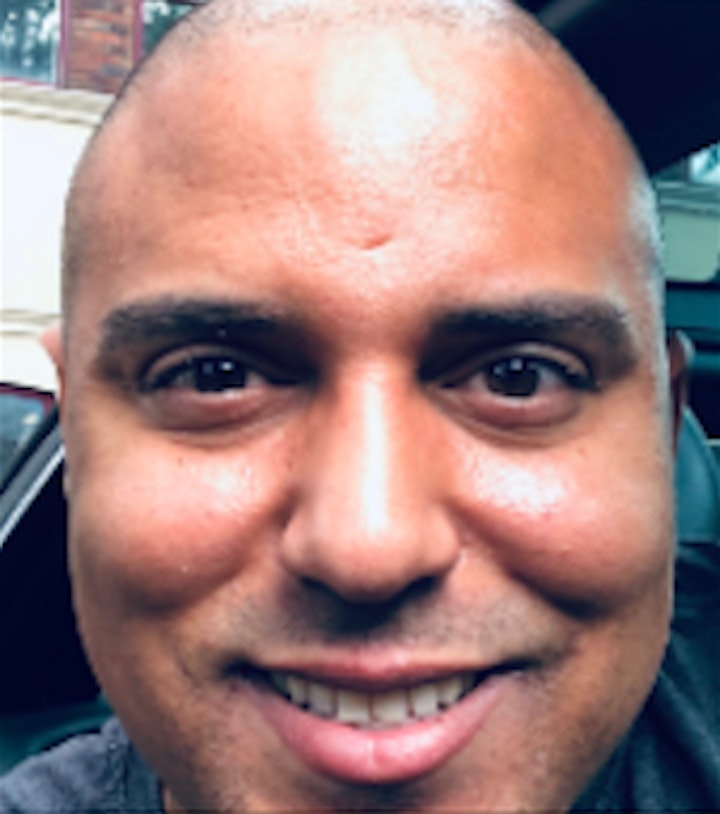 Marcel Vige (He/Him), Head of Equality Improvement at Mind
Marcel Vige is the head of equality improvement at Mind, the mental health charity. With the Equality Improvement team, Marcel leads on the delivery of Mind's strategic ambition to remove inequality in the provision of mental health support. This involves partnering with teams across Mind to ensure prioritisation of the needs of marginalised groups, also delivering flagship programmes focussing on specific groups, e.g. the current Young Black men project.
Let's heal Black minds with mental health support from:
Black Thrive - They are a partnership between communities, statutory organisations, voluntary and the private sector. They work together to reduce the inequality and injustices experienced by Black people in mental health services. They address the barriers which lead to poorer outcomes across a range of social factors, such as education, employment, housing, and so on, all of which may negatively impact one's health and wellbeing.
BLAM UK - We are now focused on putting our collaborative thoughts into action by providing a service that we believe that every young person is entitled to, that is, a more comprehensive and diverse education, a safe space where their mental health and general feelings can be discussed; and a chance to explore their interests and passions with consistent support from their local community.
Mind UK - We provide advice and support to empower anyone experiencing a mental health problem. We campaign to improve services, raise awareness and promote understanding. Specifically for the Black community is the Young Black Man programme.