AGAINST RACISM: Religion, Media & Music explores African and Caribbean perspectives on the spiritual and secular.
About this Event
AGAINST RACISM: RELIGION, MEDIA & MUSIC
Join the discussion!
Take part in EP.5. of our 9-part weekly open panel conversation on racial discrimination in the UK.
Wednesday, 4th November, 19:00.
This week's panelists include Wozzy Brewster OBE ( Midi Music), Kwaku (British Black Music), SKANDOUZ (Connoisseurs of Hip Hop Podcast), Chantè Joseph (Channel 4's "How Not to be Racist)
We welcome your participation as we explore African and Caribbean perspectives on the spiritual and secular: How has Christianity, a force used under colonialism, to control Africans and enslave them be a route for African Caribbean spiritual expression? How have religions such as Judaism come to be perceived as European? How has the Diaspora preserved original practices and how did they influence contemporary religions like Rastafari? Africa and its Diaspora have established their prowess in producing music artists, across genres, as a catalyst of creativity, empowerment, inspiration, celebration and freedom. The panel will also take a look at how Black musicians are treated within the industry and whether their expression has been exploited.
Attend live via Zoom Webinar OR listen via Reel Rebels Radio: reelrebelsradio.com
*** Registration is required: REGISTER TODAY to secure your Zoom spot.***
Got a question to contribute to the discussion? Email: hq@reelrebelsradio.com
GUEST PANELISTS: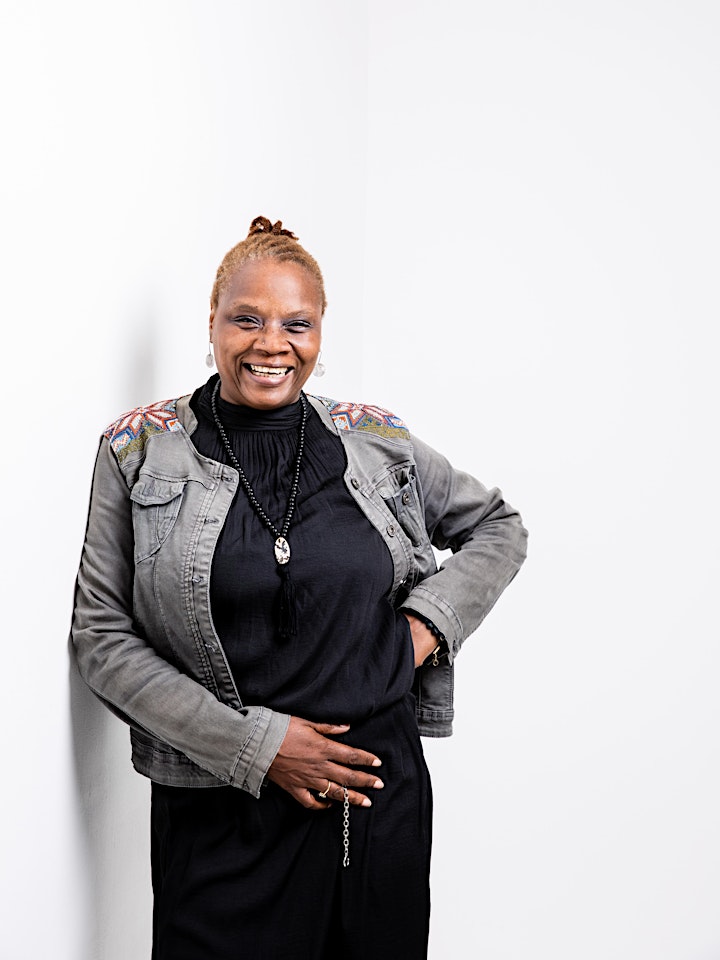 Wozzy Brewster (She/Her), OBE, FRSA
Wozzy Brewster, OBE FRSA is the Founder and Executive Director of twenty-five year old music education and talent development charity, The Midi Music Company (MMC) based in Deptford, inductee of the Music Week Women in Music Roll of Honour 2018, Artist Manager for Chainska Brassika and United Vibrations, creator of the innovative Creative Industries Careers Advice Service: CICAS® @ MMC, a Honorary Freewoman of the London Borough of Lewisham, Board Member of the BPI's Music Export Growth Scheme, UK Music Diversity Taskforce member and co-founder of Second Wave.
Through CICAS® she has supported hundreds of artists and bands to pursue professional careers within the music industry, including Shingai Shoniwa, Kate Tempest, Jazz FM Breakthrough Act Winner 2017 Yussef Dayes, Jazz FM Innovation & Live Experience of the Year 2019 Award Winners Steam Down, Jazz FM Jazz Act 2019 Winner Nubya Garcia, British Composer Award Winner 2017 Cevanne and many more emerging artists. She has experience of coordinating tours, booking gigs, gaining investment for artists and building artist teams, as well as coordinating single, EP and album releases.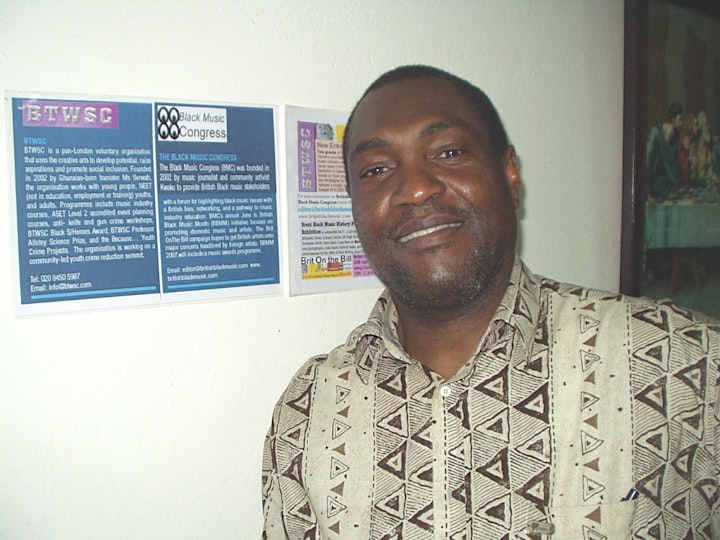 Kwaku (He/Him), Founder BBM/BMC (BritishBlackMusic.com/Black Music Congress)
Kwaku is a music industry and history consultant. He holds an MA Music Business Management, MA Media and LLM Entertainment Law. Formerly an active journalist, he was a columnist on Billboard, DJmag, and Gargamel/Gmag; a contributor to Touch, Hip-Hop Connection, New African, Drum and BBC Radio London. He's taught music industry courses at numerous universities and colleges. He's the founder of BBM/BMC (BritishBlackMusic.com/Black Music Congress); and co-ordinator of RE:IMI (Race Equality: In Music Industry).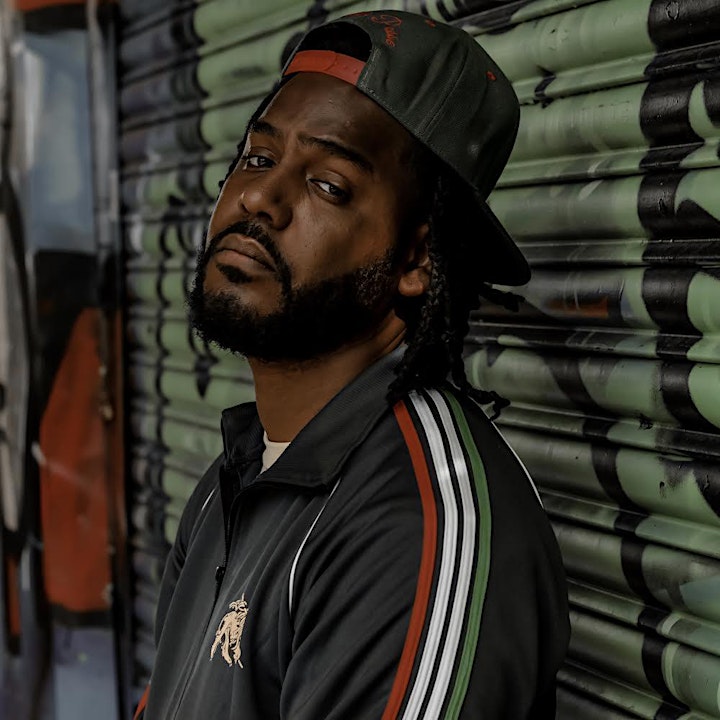 SKANDOUZ, Hip Hop Artist / Author / DJ / Journalist / Activist
1/2 Connoisseurs Of Hip Hop Podcast (Reel Rebels Radio)
1/3 FRSHRZ (Hip Hop Supergroup)
Debut book - Connoisseurs Of Hip Hop: The Interviews Vol1 (30th November 2020)
Debut solo Album Nettie (November 2020)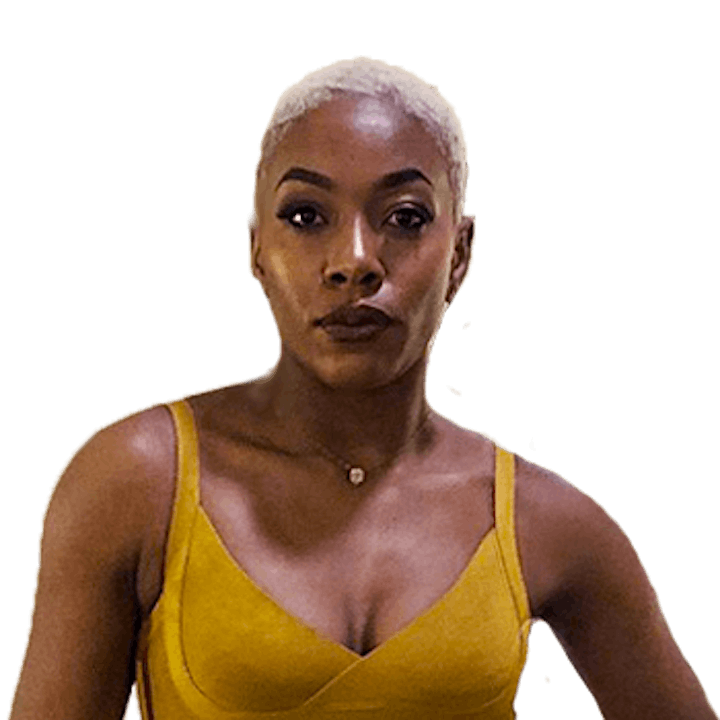 Chanté Joseph (She/Her), Host of Channel 4's How Not To Be Racist
Chanté is a freelance writer, digital content producer and host of Channel 4's How Not To Be Racist & The Face Magazine's 'My Public Me' Podcast. Chanté frequently writes for platforms including British Vogue, Complex, The Guardian, The I Paper, Huffington Post, VICE, Gal-dem, Soho House and more. In 2018, she wrote her first-ever cover story for Wonderland Magazine interviewing Beyoncé's very own Chloe and Halle. She has recently hosted live streams for Tik Tok and collaborated with brands such as Bumble, Adidas, Spotify and Youtube. Chanté is also currently writing for her first book A Quick Ting On: The Black British Power Movement, due out in 2021.
Let's heal Black minds with mental health support from:
Black Thrive - They are a partnership between communities, statutory organisations, voluntary and the private sector. They work together to reduce the inequality and injustices experienced by Black people in mental health services. They address the barriers which lead to poorer outcomes across a range of social factors, such as education, employment, housing, and so on, all of which may negatively impact one's health and wellbeing.
BLAM UK - We are now focused on putting our collaborative thoughts into action by providing a service that we believe that every young person is entitled to, that is, a more comprehensive and diverse education, a safe space where their mental health and general feelings can be discussed; and a chance to explore their interests and passions with consistent support from their local community.
Mind UK - We provide advice and support to empower anyone experiencing a mental health problem. We campaign to improve services, raise awareness and promote understanding. Specifically for the Black community is the Young Black Man programme.