Description
Surrey Libraries are thrilled to host internationally bestselling author Sophie Hannah.
Sophie's career in crime writing began with Little Face (2006), which would be the first in the Culver Valley series and introduced the characters Simon Waterhouse and Charlie Zailer. Two later books in the series, The Point of Rescue (2007) and The Other Half Lives (2009) were adapted into the TV series Case Sensitive broadcast on ITV. Another in the series, The Carrier (2013), won the Crime Thriller of the Year Award at the Specsavers Notional Book Awards.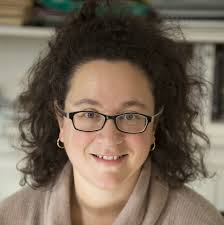 In her talk, 'Agatha, Poirot and Me', Sophie will talk about her lifelong love of Agatha Christie, and how, nearly 40 years after Christie's death, she became the first author to write about the great detective Hercule Poirot. Sophie will discuss her three Poirot novels, The Monogram Murders, Closed Casket, and the new The Mystery of Three Quarters.
Sophie's talk will be followed by a Q&A and book signing. Copies of Sophie's books will be available for purchase.
This event is part of the 'Body in the Library' Crime Festival, Surrey Libraries first Crime Festival, from 29th October to 30th November 2018.
Event ticket purchase - policy statement: https://www.surreycc.gov.uk/libraries/your-library/library-policies-and-procedures/event-ticket-purchase-policy-statement