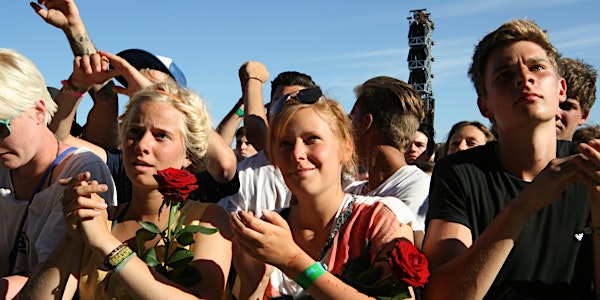 Ageas Bowl, Southampton - Emergency, Risk & Crisis Management Programme
Event Information
Location
The Ageas Bowl
Southampton
S030 3XH
United Kingdom
Description
Mind Over Matter's (MOM's) programmes are specifically designed for those who work in and around the event and crowded space environment.
All MOM Programmes, courses and workshops are delivered by industry leaders with knowledge and experience second to none. Using the Learning in the Round Philosophy, MOM ensure that its delivery is dynamic, interactive and immersive, ensuring that knowledge is instantly applicable in the work setting.
All MOM programme's are credit-rated by Edinburgh Napier University and once participants successfully complete their chosen course, they are awarded the relevant academic credits.
This programme is made up of the following courses: Emergency & Crisis Management and Evacuation & Invacuation Planning and is offered at a discounted price in comparison to booking the courses on an individual module basis.
Calendar of Dates & Price Guide
Individual Modules - £250*
1 day of course delivery, materials, assessment, feedback, certification, lunch & refreshments
10th May 2016 Emergency & Crisis Management 10am - 5pm
11th May 2016 Evacuation & Invacuation Planning 9am - 4pm
10th & 11th May 2016 Full Programme - Day Attendance - £450*
2 days of course delivery, materials, assessment, feedback, certification, lunch & refreshments
*All prices quoted are correct at time of going to press, but may be subject to change. All prices shown are excluding VAT. Courses/programmes booked via Eventbrite are subject to a booking fee. Invoicing options are also available. Please contact chris.kemp@momconsultancy.com
...............................................
10th May 2016 - Emergency & Crisis Management - Course Overview

10am - 5pm
This module provides the learner with the underpinning knowledge, skill and understanding required to identify and react to threats and vulnerabilities that lead to crises, thereby learning how to plan, prepare and respond to identified scenarios and risks.
The module will examine a number of high profile incidents and provide a number of examples of how the issues could have been identified before an emergency occurred and how planning can help mitigate the effects of such an emergency. A number of course participation exercises will allow the learners to immerse themselves in practice and allows the learner to develop their skills to make informed and robust decisions as a crisis develops into an emergency.
From this short course you will learn to
Demonstrate an understanding of the differing types of crises and emergencies
Understand the concept of operations in planning a response to a crisis
Identify the elements of carrying out a risk assessment that identifies threats and vulnerabilities and the utilisation of the specific terminology required
Demonstrate, the skills and knowledge required to develop and implement a crisis management plan
Demonstrate the knowledge and skills required to run an operational readiness training exercise
...............................................
11th May 2016 - Evacuation & Invacuation Planning - Course Overview
9am - 4pm
Crowds are commonplace in a variety of areas including the workplace, events, shopping, studying and commuting. We are faced with daily threats ranging from fire, smoke, malicious threats, unforeseen circumstances, natural disasters and terrorism which could independently invoke the need to evacuate, or invacuate large numbers of internal and external customers.
This module will consider a range of elements including legal requirements, the need to plan for emergencies, roles and responsibilities, spatial awareness, significant hazards, available resources and muster points. Participants will examine why the need to minimise pre-movement time, through effective detection, monitoring, communication and well trained staff are instrumental in minimising the likelihood of injuries sustained when an evacuation or invacuation directive is given.
From this short course you will learn to:
Demonstrate an understanding of the relevant legislation applicable to emergencies
Apply theoretical understanding to applications in practice
Apply effective procedures to reduce pre-movement time
Evaluate showstop procedures to determine if they are suitable
...............................................
To book your place on this exciting programme please choose the relevant 'ticket' type from Eventbrite. There are individual modules, day attendance and fully inclusive options available. Payment via invoice is also available. Please email chris.kemp@momconsultancy.com for further information.
For any further details about the course/programme please contact hayley.rogers@momconsultancy.com or 01234 964020
Date and time
Location
The Ageas Bowl
Southampton
S030 3XH
United Kingdom