Description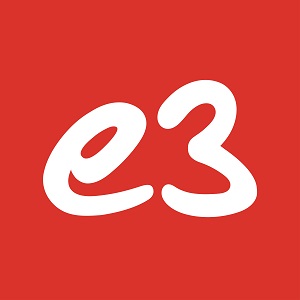 Social within the third sector has a varied role to play. Some organisations choose to position it at the frontline of supporter communications, others use it as a mouthpiece to lobby for political change.The way a charity approaches social is critical. Digital agency e3 has spent the last 10 months working closely with Arthritis Research UK to deliver a framework that puts social media at the centre of supporter and influencer communications. It has enabled the charity to not only understand the role social should play but also outlined the most effective team and tools to deliver activity. In 'Helping a charity makes sense of social', Senior Strategist Kate Fitzpatrick will take you through the key ingredients required for a social media framework.
Kate Fitzpatrick, e3, Senior Strategist
Kate is an experienced digital marketing professional who has worked on both agency and client side. In her role as a Senior Strategist at e3 she is responsible for delivering actionable and measurable digital strategies to a range of clients, including the Royal Navy and Arthritis Research UK. Her work has included the creation of B2B and D2C digital campaign strategies, social and content strategy, and most recently her focus has been on how digital can be used to transform organisation's marketing output.
Prior to joining e3 Kate worked at integrated marketing agency Bray Leino where she specialised in financial services whilst her client side experience saw her working as the Head of Digital Marketing at HarperCollins publishers.
She has a keen interest in understanding new technologies and their role in multi-platform communication.