Agency Growing Pains - with Ian Hambleton, Co-Founder at Studio Output (Bri...
Description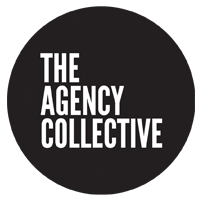 An event for CEOs, directors & shareholders of agencies – Digital, Creative, Brand, Content, Marketing, PR, SEO, Design, Video, Search, Social Media, UX & Full Service Agencies
If you're an agency owner looking to get the inside track on how to grow your agency, you're invited to join The Agency Collective, a group of ambitious agency owners that meet quarterly for dinner, insight & support - all focused on helping you grow quicker.
Growing Pains - What it's really like to grow an agency

This is your chance to hear from Ian Hambleton - someone who knows how to grow an agency, having founded Studio Output in Nottingham in 2002 and grown it from 3 to 50 staff, turning over £6m, with offices in Nottingham, London & Beijing.
Ian also co-founded Glug in June 2007. Now in London, Beijing, New York, Aukland, Birmingham, Brighton & Edinburgh, Glug has become one fo the most influential, successful and well attended design talks and notworking events in the UK and beyond.
During this talk, Ian will be sharing his story, an honest assessment of what it's really like to grow an agency, including the highs and lows along the way. Ian will also be sharing his tips for getting your agency ready for growth, including:
How to kick-start growth in your agency

The numbers to pay attention to as your business grows

Key people you'll need to hire on your journey

Mistakes to avoid along the way

The little things that will make a BIG difference to how fast you grow

How to sustain growth over a long period of time
Insight
This isn't stuff from textbooks, it's from an agency owner that have been there, seen it and done it. As well as his own experiences, Ian will also be sharing insights from what he sees the UK's most successful agencies doing to grow quicker.
Timings for each dinner
- 6pm – Drinks & networking with other ambitious agency owners
- 7pm – Dinner & presentations
- 10.30pm – Conversations at the bar until late...
Please note that tickets are non-refundable. However, if you can no longer make it, please let us know at least 7 days before the event and we'll give you a credit to use for future events.
If you can't attend, click here for more upcoming Agency Collective events

This event is in partnership with Bristol Media, who facilitate collaboration and growth within the region, delivering projects, events and opportunities for their 500+ members. Click here to find out more about the great work they do.