Description
Break out of your cocoon and rub shoulders with a community of agency owners at London's lushest venue.
Join other agency owners at the exclusive Virgin Roof Gardens for a day of inspirational talks and immersive discussion.
On Thursday August 3rd 2017, Agency Hackers lets you step away from your business for a day, and hear first-hand what's working and what isn't when it comes to winning clients, growing your business and more – straight from other agency leaders.
We're expecting 60 agency leaders – from the small and scrappy to the big and 'by the book' – but all of us keen to learn and share everything we know about making it big in 2017.
Set 100ft above London, The Roof Gardens comprises three gardens spanning across 1.5 acres, a private members Club and Babylon Restaurant.
On Thursday August 3rd we have the whole place to ourselves.
We'll be exploring the whole venue throughout the day with different sessions designed to get you relaxed, inspired, and focused on building your agency.
Agenda
9.30am – Welcome in the Spanish Garden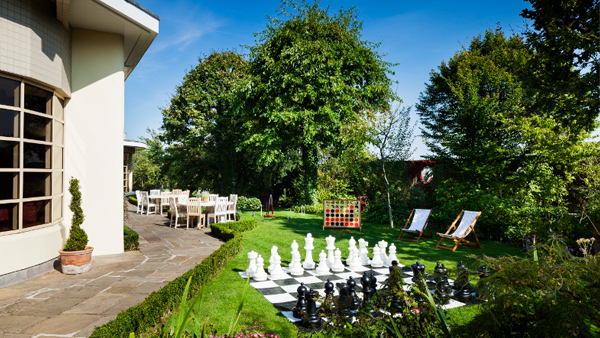 Grab a coffee and gather in the Spanish garden to kick off the day and meet fellow agency leaders.
We're expecting 60 agency leaders and owners from agencies of various sizes in various fields. We'll do our best to make sure you get to know as many people as possible, so you feel comfortable reaching out for support and advice outside of the Agency Hackers event.
10am – Speaker #1 – (Club house) – Build Your Empire by Buying and Acquiring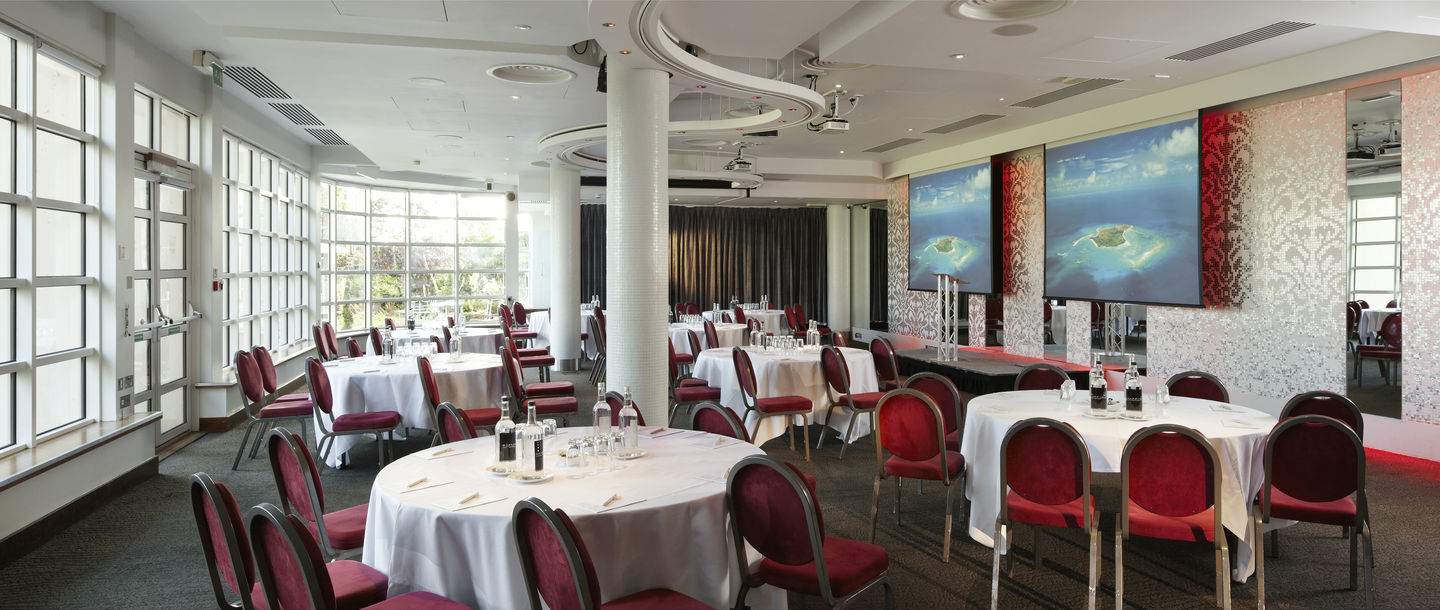 Stroll back into the Roof Gardens' club house for our first talk of the day.
You've probably toyed with selling your agency. But have you thought about buying somebody else's instead?
This is a GREAT question that more agency owners should be chewing over.
Today, you can often buy service businesses for a monthly payment that's equal to the profit that the business is already generating.
People sell agencies for reasons that have nothing to do with their logical calculated value. Divorce. Relocation. Burn-out. The reasons are endless.
Often you can simply improve the marketing of the new company you acquire, or do some cost-cutting or customer-cutting and suddenly you can more than pay the exit costs.
In this session, we'll hear from Miles Welch of Waypoint Partners. Miles is an expert in agency M&A. We'll cover the basics of deal structure, financing and owner financing, and finding sensible targets.

You'll also hear stories from people who've done this before, and you'll be able to ask questions.

It should be great food for thought for anyone who wants to expand the scope of what's possible for the future.
10.45am – Coffee break (roam the gardens)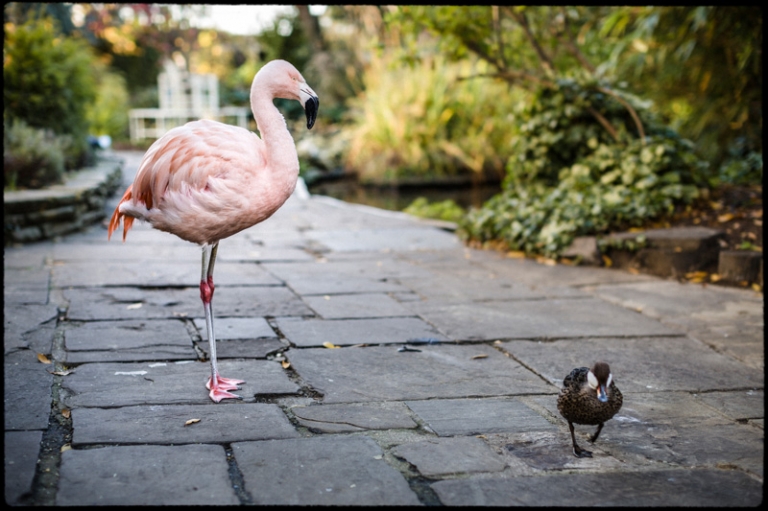 Take a break to drift through the Roof Gardens gardens, chat with fellow agency leaders, and take a mandatory selfie with one of the four flamingos that roams the grounds. (Names: Bill, Ben, Splosh and Pecks.)
11am – Storytelling for Agency Leaders – Ian Harris, author of 'Hooked On You – the Genius Way to Explain Anything to Anyone' (Club House)
McKinsey founder Marvin Bower put his success down to a quality that most people overlook: a willingness to repeat himself.
Bower built the firm's culture and practices by saying the same thing over and over again – never deviating from his message.
But how do you lead with the same message time after time – without sounding boring?
Today, the best way to inspire is to use stories.
In this session, Ian Harris will share with you a simple, 'practical and tactical' method to glue your message to memorable and inspirational stories from the world of business, sport and science.
This is the practical part most 'storytelling' content misses out.
You will also take away a printed pack of 21 powerful, flexible, multi-use stories handpicked to help agency leaders sell, persuade, lead and inspire.
11.30am – Panel discussion (Tudor Gardens)
We will have a panel of agency owners represented on the stage, with contributions from the floor.

We're going to cover three topics:
Topic 1

: Building a profitable agency

Topic 2

: Creating the ideal agency culture

Topic 3

: Running a successful agency
1pm – BBQ Lunch
Enjoy lunch in the sunshine (fingers crossed!) exploring the fabulous Virgin Roof Gardens. The Roof Gardens are firing up the grills and putting on a sizzling BBQ for us on the Moroccan Terrace. (Don't worry – most dietary options are catered for.)
2pm – Table talks – around The Roof Gardens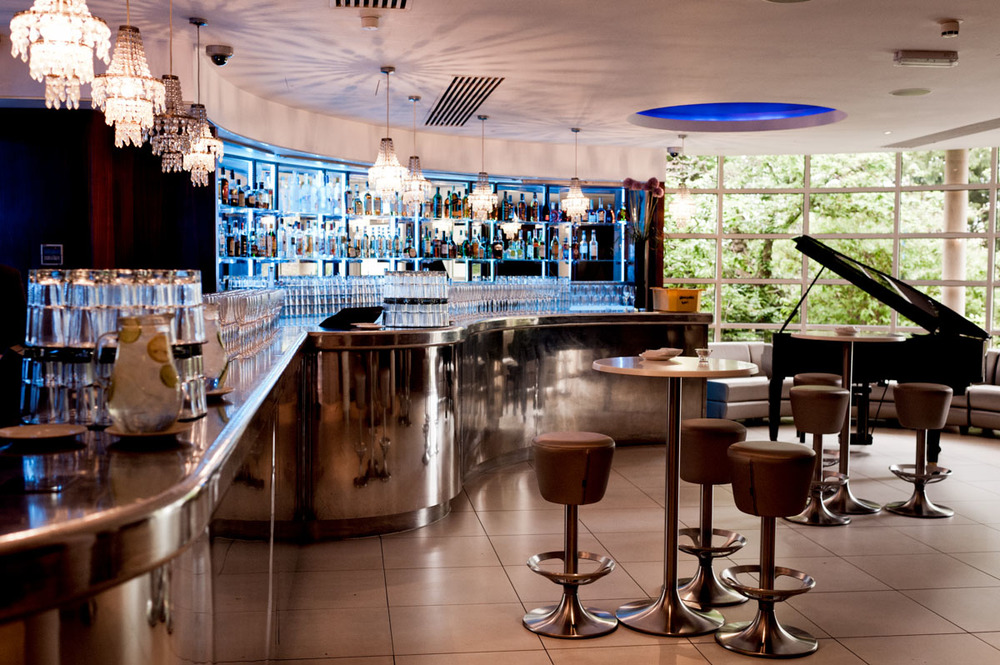 We're splitting out across the venue's various corners into specialist breakout sessions. Each Table Talk session lasts 30 minutes.
We're making full use of the Roof Gardens space. We'll be holding breakout sessions in the archways, secret corners and hanging wisteria of the storied Tudor garden.
Table talk #1 – "Your agency legal questions answered." John Haggis, a partner at law firm Sheridans will be giving advice on your legal conundrums. It's probably the only chance you'll have this year to pick a senior lawyer's brains without being handed a bill afterwards.
Location: The Spanish Hideaway

Table talk #2 – "What nobody tells you about selling". Duncan Burbidge joins us at the Roof Gardens fresh from selling his 60 people agency to the Press Association. Duncan will share what it's like to go through a sale: from the false starts and set-backs to the triumphs and successes. Selling can be a whiteknuckle ride, so hearing Duncan's journey could be invaluable if a sale is on the cards for your agency.
Location: The English Garden

Table talk #3 – "Grow like clockwork". New business isn't a problem that you can 'hire' away. What are the repeatable steps that successful agencies have in place today – from 'scrappy and tactical' to 'steady and strategic'? Leading this discussion is Adam Graham of Kiwi Gray, which provides no-nonsense business growth for agencies.
Location: The Silver Bar

Table talk #4 – "Accelerating your social impact". Have you thought about using the power of your agency to change the world? Sam Applebee of Super Global leads a community of social problem solvers. He will help you brainstorm ways to bring a higher purpose to your agency. Hint: it isn't about "doing stuff for free".
Location: The Tudor Garden

Table Talk #5 – "The Selling Surgery." Ask any question about selling your agency. Andy Maher and Matthew Lacey of Waypoint Partners sit on agency boards and handle multiple M&A transactions every year. Ask them anything you like about 'releasing value'. What should you be thinking about today if you want to sell tomorrow? When do you tell your team? What typically goes wrong – and how can you avoid the common pitfalls? Even if this isn't on your mind today, it's a great conversation to have on your radar – because you never know where your journey will take you.
Location: The Club House
3.30pm – Hotseats (Club house)
In the final part of the day, we put four delegates in an informal hotseat.
They describe an agency challenge, situation or decision they're facing and we open it up for a floor discussion – unpicking, dissecting and hopefully solving their problem using the collective weight of experience in the room.
Sometimes you learn more from solving other people's problems than you do your own.
Hotseat topics are planned in advance. We pick interesting, insightful challenges that everyone can learn from. If you have one, please reach out.
4.45pm – Closing remarks
5pm – Finish and drinks in Babylon