Description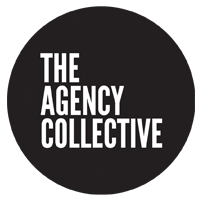 One Night Only, Your Chance To Meet Our Industry's Leading CEOs
An event for owners, directors & shareholders of agencies – Digital, Creative, Brand, Content, Marketing, PR, SEO, Design, Video, Search, Social Media, UX & Full Service.
If you are an ambitious agency owner, "Should have been there" is not what you want to be saying on the morning of 18th May...
We are excited (and pretty darn flattered) to present the latest in our Agency Leaders Panel series and are incredibly fortunate to confirm a truly stellar cast. Your only opportunity this year to learn from these pioneers of agency thinking, innovation and growth and from whom you'll have the opportunity to get feedback on your own agency growth challenges. Your panel on the night will be:
Clients include: Coca-Cola, Dyson, Lexus, Toyota, Coats Plc and The Cooperative Group. As CEO of Amaze Nat leads a team of hundreds of technologists and creatives delivering full service digital marketing, technology and commerce consultancy with solutions live in 104 countries; she also sits on BIMA's executive committee.
Clients include: Cadbury, Tropicana, Walkers, Pepsi, Dulux, Sainsbury's, SAB Miller and Philips. With gleaming credentials in brand planning and creative activation in the FMCG space, Jamie regularly leads his diverse team of creatives, channel experts, behavioural economists and psychologists to interesting new lands. Currently Deputy Chairman for The Marketing Agencies Associations (MAA).
Clients include: Asda, Citibank, Disney,Financial Times, Ford, O2, Oxfam, Sony, Unilever. Chris founded one of the first digital marketing companies in the UK, later acquired by Avenue A | Razorfish, and continues to push the boundaries of what is possible with data and creativity. He's picking up a few stories to tell the grandkids along the way: the first financial and e commerce websites in the UK; the first interactive TV applications and the first global digital marketing platforms.
---
During the event, your panel will cover key topics essential for growing your agency:
How to find and nurture talent

Innovative ways to generate new business

Practical tips to run more profitable projects

How to ensure your agency doesn't run out of cash as you grow

How to scale - break through the key turnover barriers - £250k, £500k, £1m, £2m, £5m+

Building value in your agency

This isn't stuff from textbooks - it's from agency owners who have been there, seen it and done it.
- 6pm – Drinks & networking with other ambitious agency owners
- 7pm – Dinner & presentations
- 10.30pm – Conversations at the bar until late...
Getting to One Alfred Place
The nearest tube stop is Goodge Street. From there, turn right down Tottenham Court Road. Take the second left into Store Street and left again into Alfred Place. One Alfred Place is immediately on your left - head straight to the 2nd floor when you arrive. Click here for further details.
Please note that tickets are non-refundable. However, if you can no longer make it, please let us know at least 7 days before the event and we'll give you a credit to use for future events.
If you cannot make this one, click here for more Agency Collective events
If you're a Wow client...drop an email to info@thewowcompany.com and we'll share a discount code for you to receive a free ticket to your first event.


And lastly, a huge thanks to the team at Shoot Jam for filming this event. Based in Shoreditch, they provide high-end video, animation and photography services to London and the rest of the UK. And are bloody good at it too - highly recommended.
---