Sales Have Ended
Ticket sales have ended
The sale for the Agency Local event on 19th September 2019 is now closed. For urgent enquiries please email enquiries@agancylocal.co.uk
Sales Have Ended
Ticket sales have ended
The sale for the Agency Local event on 19th September 2019 is now closed. For urgent enquiries please email enquiries@agancylocal.co.uk
About this Event
If your Agency is based in or around South Bucks (Bucks, Berks, Oxon, Herts) we would love to see you at this event.
Building on the success of the previous Agency Local events, this will be a relaxed and informal event where you can meet and chat to other agency owners.
There will be a formal part to the event where we will provide valuable insights to challenge you and to inspire you, and provide something that you can take away to improve your business. There will be two 'Ted' like talks from local experts.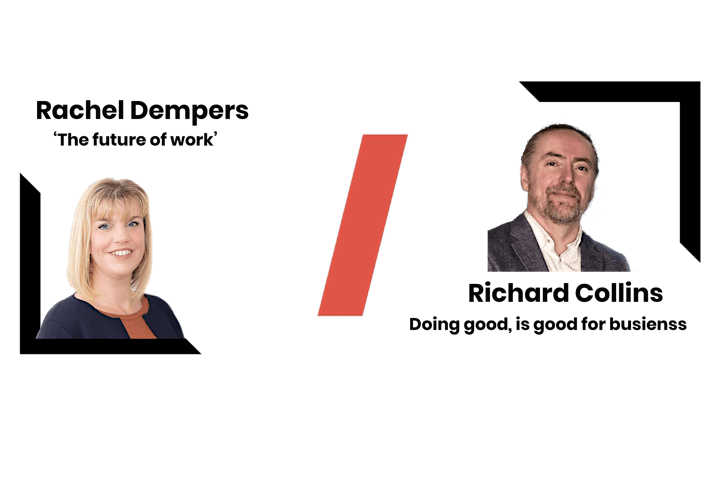 We have two exciting insight topics:
'The future of work' by Rachel Dempers
The workplace is now becoming more complex and uncertain than ever before. This is partly driven by the fact we have five generations in the workplace at the same time.
This impacts the way you run your business and the way you interact with customers, suppliers and partners.
Rachel takes a look at how this will impact you and your business and provides some pointers as to what you need to do to address the situation.
'Doing good, is good for business' - by Richard Collins
It is now more important than ever to show that we are doing everything we can to improve the world we live in for future generations, not only by reducing the negative impact we have on the environment, but by building a better and cohesive society. It's amazing what we are already doing that we don't talk about. CSR-A provides the perfect opportunity to tell your positive story.
Purpose with Profit - It is becoming increasingly important for all businesses to be socially responsible as well as business responsible. CSR is much more than just giving to charity; it can underpin and transform a company culture. CSR is the new marketing as is generates nothing but positive narrative supported by evidence based impact.
It benefits public perception, builds brand reputation, attracts customers, suppliers and especially employees.
Richard will demonstrate ways in which your business can become more socially responsible and outline the business benefits of adopting this strategy. He will also demonstrate how you can help your customers by showing them how they can communicate their CSR successes.
"The 2015, Nielson Global Corporate Sustainability Report indicated that, globally, 66% of consumers are willing to spend more on a product if it comes from a sustainable brand. Millennials gave an even more showing, with 73% surveyed indicating a similar preference. Additionally, 81% of millennials expect their favorite companies to make public declarations of their CSR"
There will time to discuss these topics and ask questions for more information.
Event running order
6.00pm - Meet other like minded agency owners over a beer
7.00pm - Formal 'Ted Talk' presentations
8.30pm - Pizza, open bar and more networking
10.00 - Close
There is a £25 charge for the event that includes beer and pizza refreshments (and Eventbrite charges)
We are holding the meeting at the same venue - the newly refurbished Revolution Bar in Beaconsfield.
Conveniently located - 5 mins walk from the station, 7 mins from Junction 2 on M40 and with onsite parking.
Please join us for a fun and value packed evening.
BOOK NOW
Comments from previous event attendees:
"I really enjoyed it thank you. One of the best events I've been to in ages."
"Thank you for an amazing night Chris, I'm buzzing."
"Thanks for organising todays event. Great to get together with like minded people."