Description

Developing sustainable energy structures that can respond to the energy needs and aspirations of displaced communities means going beyond the distribution of solar lanterns or cookstoves in refugee camps.
It requires policymakers, humanitarian organisations, energy suppliers and practitioners to fully engage with refugees to co-produce energy solutions that understand the lived experiences and practices of displaced communities.


For the past three years, Humanitarian Engineering and Energy for Displacement (funded by the UK's Engineering and Physical Sciences Research Council) has been working to bring about a better understanding of the energy needs of displaced populations in Rwanda and Nepal by documenting energy usage, needs and aspirations. In co-designing renewable energy systems, HEED hopes to encourage sustainable energy solutions that generate community resilience and capacity building in the displaced context.
As one of the overarching principles of HEED is to engage a wide range of stakeholders with interest in energy and displacement, we would like to extend an invitation to attend a one day conference that explores:

How do refugees and IDPs use energy, and what are their energy needs and aspirations?
In what way do renewable energy systems have the potential to deliver improved energy services that meet displaced populations' energy needs for cooking, lighting and power?
Can alternative energy models, using intelligent supply and demand systems, be imported to displacement contexts to improve energy efficiency, social cohesion and economic growth?
The conference will share HEED's findings on designs, community co-design processes and planning tools for sustainable energy interventions as well as the data and evidence base built during the project. We will also be hosting presentations on other similar projects as well as hearing from researchers and practitioners in the humanitarian energy sector.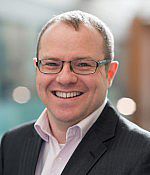 Our conference keynote speaker is Professor Ben Sovacool
Director of the Centre on Innovation and Energy Demand at the Science Policy Research Unit, University of Sussex.
---
---
There are no conference fees, but due to limited places, please register to reserve a seat.
---
---


To find out more about HEED or to access our data portal visit our website.