We want the key influencers to know what AgeWage is and how it will transform the way people think about their pensions.
About this event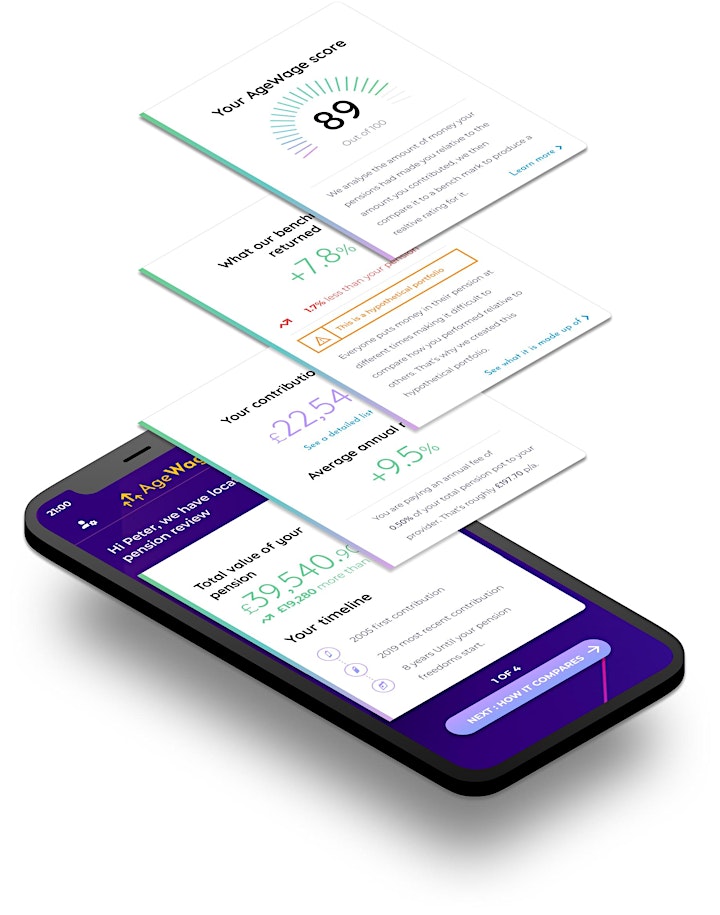 AgeWage scores allow people who know nothing about pensions to see how their pensions have done and compare one pension pot with another.
AgeWage intends to analyse millions of scores provided by insurers and master trusts so they can be displayed to members as part of their value for money disclosures.
The scores look at time-weighted internal rates of return and compare them with the return that would have been achieved from the "average fund
This score is the start of a journey that is designed to help ordinary people manage their pots and spend their savings in a way that's right for them.
AgeWage wants to become the way ordinary people get to know and spend their pension savings.
Chris and Henry want to share their vision with you at a short presentation at WeWork Moorgate
4-5pm on Monday 18th March.
Our introduction will be followed by a rather special drinks reception.
Organiser of AgeWage - helping millions to a better retirement