AGI Asset Management SIG (Dec 2013)

Monday, December 9, 2013 from 5:30 PM to 8:30 PM (GMT)
Event Details
Asset Management Special Interest Group (SIG) Seminar - Followed by Christmas Networking Drinks  
When: 5:30pm, Mon, 09 Dec 2013
Where: Argent, 4 Stable Street, King's Cross, LONDON, N1C 4AB
Since the Argent offices are new, the address and postcode may not yet appear on all Web maps and satnav systems. We therefore suggest that you refer to the location map here: http://bit.ly/1bUNnL1
WHO'S SPEAKING
17:30

Arrival - Coffee and networking

 Coffee provided by Argent

18:00

WELCOME

Welcome. Introduction to the AGI, this group and speakers. A thank you to our sponsors and partners

Steven Eglinton
Chair, Asset Management SIG 

Council Member
The Association for Geographic Information (AGI)

 

 

 

18:10

SPEAKER 1

"King's Cross GIS: Location-based decision-making"

Argent is a leading property development company. In 2008, it joined forces with London & Continental Railways Limited and DHL Supply Chain to form the King's Cross Central Limited Partnership (KCCLP) and embarked on one of London's largest ever mixed-use development projects. http://www.kingscross.co.uk/

Web GIS and mapping is now embedded across the business to enable true data-driven decision-making.

Topic covered include:

• Mapping Utilities and asset protection zones

• Mapping developments, projects and assets (buildings and infrastructure)

• Time-enabled visualisation for decision-making – planning and logistics

• CAD-GIS data translations / integration
• Process and workflow centric data management

• Future plans for IM, GIS and mapping at Argent

 


Lily Wydra
GIS Manager
Argent (Property Development) Services LLP

 

 




 

18:45

 SPEAKER 2




'Understanding Emergent Standards: ISO 55000 and PAS 1192'

With the convergence of geospatial technologies and geospatial data (CAD, GIS, survey, BIM) standards are increasingly paying an important to how we collaborate. You will lean more about the emergent Asset Management standards ISO 55000 and how this related to 'geospatial', as well as PAS 1192.

We need to understand the opportunities of these new standards and specifications to realise these in the wider 'Geo' disciplines and information management.

Julian Watts
Strategic Asset Management - Principal Consultant
Atkins

Council Member
The Institute of Asset Management




 

19:20

Open Discussion

Further questions for speakers

Forum to share ideas on future topics for this event

 

What industry tends are there in Asset Management and 'Geo'?

 

Share your thoughts 

on this group - be honest!

 

Led by Steven Eglinton

Council Member, The Association for Geographic Information (AGI)

 

 

19:40

Networking and Drinks

Festive Networking Drinks - kindly sponsored by The GeoInformation Group

 Sponsored by:

20:30

Close of evening

 
Attendance is FREE, but you need to sign-up at least 24 hours before this event, for security reasons.
Why attend:
This event is intended to hear from industry practitioners of asset management-GIS integration to share best practices & lessons learnt; to discuss growing trends and emergent solutions in geospatial for asset management and to act as a cross discipline network (such as Utilities, Rail, Highways and Infrastructure).
Topical themes we are interested in are operational awareness, maintenance planning, logistics, improving operational efficiencies, facility management and works management.
If you have any more business needs / topics you think we should focus on please let us know here.
Networking Drinks - kindly sponsored by The GeoInformation Group: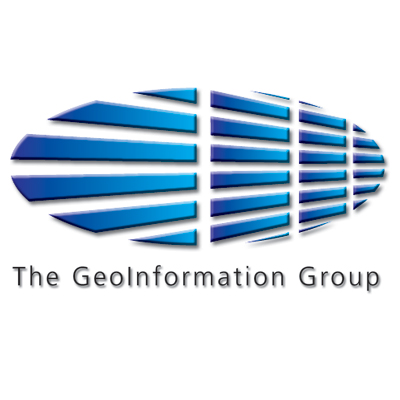 Events Partners:
Sign-up for this event ABOVE. Sign-up for this group generally here
--------------------------------------
MORE ABOUT THIS GROUP IN GENERAL
What is this group about? 
There is a growing trend towards leveraging Location Information and map visualisation for Physical Asset Management activities including; operational awareness, maintenance planning, logistics, improving operational efficiencies, facility management and works management.
Remember: "Everything Happens Somewhere".
This cross-sector group focuses on 'Geo-Enabling Asset Management' with GIS, wider Geospatial solutions and the emerging Location Analytics solutions. This group covers the following areas:
 Activities Covered
Geographic Information Systems (GIS) for Asset Management and Utilities

GIS for Enterprise Resource Planning (ERP)

GIS for Asset Management Systems (AMS)

Surveys and geomatics for asset data capture/measurement

Work planning and 'work order' management

Asset data collection and management

Location Intelligence - near-real time decision-making and operational dashboards

Schematics, Linear Referencing Systems (LRS) and network modelling

Mobility - mobile GIS for asset management

Geospatial Convergence: Survey/CAD/GIS data integration

Business Process Management (BPM) for asset management

Asset tracking, Smart Assets and Sensor Web Enablement (SWE)

Business Location Analysis and Geospatial BI
Industries / Sectors Covered
Energy and Utilities

Telecommunications

Transportation operations / maintenance: Rail, Highways, Air, Sea

Local Authorities and Central Government e.g. street furniture and facilities

Facility and property Asset Management

Public Safety asset management

Transportation Logistics

Oil and Gas asset management

IT asset management
Sign-up for this group here
When & Where

Argent (Property Development) Services LLP
4 Stable Street
King's Cross
N1C 4AB London
United Kingdom


Monday, December 9, 2013 from 5:30 PM to 8:30 PM (GMT)
Add to my calendar
Organizer
The AGI is The UK Geospatial Membership Body
The AGI exists to represent the interests of the UK's geographic information (GI) industry; a wide-ranging group of public and private sector organisations, suppliers of GI software, hardware, data and services, consultants, academics and interested individuals.