AGI Asset Management SIG Seminar: Energy Sector

Wednesday, June 25, 2014 from 11:30 AM to 3:00 PM (BST)
Event Details
AGI Asset Management Special Interest Group
Seminar Theme: Energy Sector
Why attend:
This event is intended to hear from industry practitioners of asset management-GIS integration to share best practices & lessons learnt; to discuss growing trends and emergent solutions in geospatial for asset management and to act as a cross discipline network (such as Utilities, Rail, Highways and Infrastructure).
Topical themes we are interested in are operational awareness, maintenance planning, logistics, improving operational efficiencies, facility management and works management.
If you have any more topics you think we should focus on in future events, please let us know here.
LOCATION
National Grid Headquarters
National Grid House
Warwick Technology Park
Gallows Hill
WARWICK
CV34 6DA
Tel: +44 (0) 1926 65 3000
On Arrival: When arriving on site visitors should ask for Phil Kershaw and the event is in Conference Room E5 & E6.
AGENDA SUMMARY -

PLEASE NOTE CHANGE OF TIMES
11:30 – 11:45 – Arrivals and Coffee
11:45 – 11:55 – Welcome and overview of day - AGI Asset Management SIG Committee
11:55– 12:10 – Speaker 1 - National Grid
12:10 – 12:40 – Speaker 2 - AECOM, in partnership with Brockwell Forestry and UK Power Networks
12:40 - 13:00 – Questions / Group Discussion
13:00 – 13:30 – Networking Lunch (provided by National Grid)
13:30 – 14:00 – Speaker 3 - Pitney Bowes (MapInfo)
14:00 – 14:30 – Speaker 4 - Prof John Beckford – Systemic impact models for Energy Infrastructure
14:30 - 15:00 – Questions / Group Discussion
15:00 Closing remarks and close of day
AGENDA DETAIL - PLEASE NOTE CHANGE OF TIMES
11:30

Arrivals - COFFEE & NETWORKING

 Coffee provided by National Grid

11:45




WELCOME

Introduction to this group and thank you to our hosts and speakers

Steven Eglinton
Chair, Asset Management SIG
Association for Geographic Information (AGI)

Council Member, AGI




 

11:55

SPEAKER 1

Welcome to venue and overview to geospatial and asset management at National Grid

Phil Kershaw
Senior Project Manager
National Grid

 

 

 

 

 

 

 

12:10




SPEAKER 2

"Asset Resilience Risk Model – A Proof of Concept for UK Power Networks"

Simon Gee
Associate Director
AECOM

Simon is a Chartered Civil Engineer with over 20 years of engineering, project management and Geographic Information Systems experience, mainly working on GIS-based asset management projects for Water Industry clients. He has undertaken a wide range of analysis and development, as well as overseeing a variety of data management and information technology related projects.

Simon currently manages the Asset Modelling business in AECOM's Municipal Infrastructure practice in the UK, providing strategic and tactical asset investment solutions to water companies. He is also Practice Area Lead for GIS and contributes to the overall direction and growth of AECOM's GIS business.
Away from the office, Simon is a fan of progressive rock and is a qualified technical official for British Swimming.

 

12:40

Questions / Group Discussion

 

13:00

NETWORKING LUNCH

provided by National Grid


13:30




SPEAKER 3

"Location Intelligence for Asset Management"

Marc Hobell
Director, Location Intelligence and GIS EMEA
Pitney Bowes Software (MapInfo)




Vice Chair
Geospatial Engineering Panel (GEP)
ICE/ICES




 

14:00

SPEAKER 4

"Systemic Impact Models for Energy Infrastructure "




Peter Dudley
Visiting Professor
University of York and 
University on Manchester




Dr Peter Dudley BA PhD FRSA FORS

Peter is a freelance academic and management consultant. He holds a PhD in Management Systems and Sciences (cybernetics) from the University of Hull, is a visiting fellow of the University of Manchester Business School (MBS) and an associate of the York Centre for Complex Systems Analysis (YCCSA).

He has experience in fields as diverse as logistics, rail, energy, financial services and social housing, both in the UK/EU and internationally, where the emphasis of his work has been performance and resilience improvement through the application of adaptive systems and network theory.




   



14:30




Questions / Group Discussion




 

15:00




Closing remarks and close of day




 
Attendance is FREE, but you need to sign-up at least 24 hours before this event, for security reasons.
Please only sign-up if you are sure you are attending! We are now using AGI 'no-show monitoring' for free event tickets. 'No-shows' will be unable to sign-up to future AGI Asset Management SIG events. This follows 'No-Shows' for pervious free events (i.e. people who registered then failed to attend), resulting in unused seats despite 'full house' registrations. 
Other AGI Events: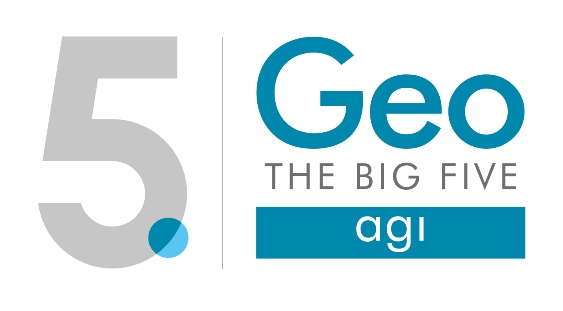 Sign-up for this event ABOVE. Sign-up for this group generally here
--------------------------------------
MORE ABOUT THIS GROUP IN GENERAL
What is this group about? 
There is a growing trend towards leveraging Location Information and map visualisation for Physical Asset Management activities including; operational awareness, maintenance planning, logistics, improving operational efficiencies, facility management and works management.
Remember: "Everything Happens Somewhere".
This cross-sector group focuses on 'Geo-Enabling Asset Management' with GIS, wider Geospatial solutions and the emerging Location Analytics solutions. This group covers the following areas:
 Activities Covered
Geographic Information Systems (GIS) for Asset Management and Utilities

GIS for Enterprise Resource Planning (ERP)

GIS for Asset Management Systems (AMS)

Surveys and geomatics for asset data capture/measurement

Work planning and 'work order' management

Asset data collection and management

Location Intelligence - near-real time decision-making and operational dashboards

Schematics, Linear Referencing Systems (LRS) and network modelling

Mobility - mobile GIS for asset management

Geospatial Convergence: Survey/CAD/GIS data integration

Business Process Management (BPM) for asset management

Asset tracking, Smart Assets and Sensor Web Enablement (SWE)

Business Location Analysis and Geospatial BI
Industries / Sectors Covered
Energy and Utilities

Telecommunications

Transportation operations / maintenance: Rail, Highways, Air, Sea

Local Authorities and Central Government e.g. street furniture and facilities

Facility and property Asset Management

Public Safety asset management

Transportation Logistics

Oil and Gas asset management

IT asset management
Sign-up for this group here
When & Where

National Grid House
Warwick Technology Park
Gallows Hill
CV34 6DA Warwick
United Kingdom


Wednesday, June 25, 2014 from 11:30 AM to 3:00 PM (BST)
Add to my calendar
Organizer
The AGI is The UK Geospatial Membership Body
The AGI exists to represent the interests of the UK's geographic information (GI) industry; a wide-ranging group of public and private sector organisations, suppliers of GI software, hardware, data and services, consultants, academics and interested individuals.