AGI Asset Management SIG Seminar: Transport Infrastructure

Tuesday, March 4, 2014 from 9:30 AM to 3:00 PM (GMT)
Event Details
AGI Asset Management Special Interest Group (SIG)
Seminar Theme: Transport Infrastructure: Rail, Highways & Aviation
When: 09:30am - Tue, 04 March 2014
Where: Leica Geosystems, Hexagon House, Michigan Drive, Tongwell, MILTON KEYNES, MK15 8HT
Location map of Leica Geosystems' new offices: >Location Map (.PDF)
WHO'S SPEAKING
This event is intended to hear from industry practitioners of asset management-GIS integration to share best practices & lessons learnt; to discuss growing trends and emergent solutions in geospatial for asset management and to act as a cross discipline network (such as Utilities, Rail, Highways and Infrastructure).
Topical themes we are interested in are operational awareness, maintenance planning, logistics, improving operational efficiencies, facility management and works management.
If you have any more topics you think we should focus on in future events, please let us know here.
09:30

Arrivals - COFFEE & NETWORKING

 Coffee provided by Leica Geosystems

10:00

WELCOME

Welcome from hosts and introduction to the AGI.

Mike Cooper, Leica Geosystems / AGI

Introduction to this group and speakers. A thank you to our sponsors and partners

Steven Eglinton
Chair, Asset Management SIG




 

10:15

SPEAKER 1 - RAIL

"Crossrail: Future-Proofing Railway Asset Management"

Daniel Irwin
GIS Manager
Crossrail

Daniel Irwin is the Geospatial Lead for Crossrail, a £15B railway construction project in London and one the largest infrastructure projects in Europe over the last 50 years. With over 15 years of geospatial experience he has worked in sectors ranging from environmental, utilities, transport modelling and construction through to asset and facilities management. At Crossrail Daniel is leading the development of geospatial solutions to integrate and support the BIM principles that underpin the project for the entire lifecycle of a world class railway.

 

 

 

 

 

 

 

10:40

SPEAKER 2 - HIGHWAYS




"GIS and Geospatial for Highways Asset Management " 

James Colclough
Associate Director
AECOM

James is an Associate Director at AECOM, leading the use, development and application of GIS within the Transportation sector. This has included implementing geospatial solutions for highways asset management for a variety of clients in the UK and overseas. This has ranged from data collection tasks to disseminating information via web based applications to ensure project teams and clients have access to and can share the latest information. Over the past year James has being leading the development of BIM for Transportation, which has involved reviewing the integration of CAD/BIM/GIS for highways.




 

11:05

COFFEE BREAK & NETWORKING

Coffee provided by Leica Geosystems


11:25

SPEAKER 3 - RAIL

"Georectification of Level Crossings"

Alissa Twinning
Data Technician
Network Rail

Alissa is a Geospatial Technician at Network Rail. Since joining in 2011 Alissa has worked on a plethora of projects, including; Level Crossing Inspections, Crossrail, HS2, Thameslink and the Network Model Development Project. Alissa's involvement within these projects range from providing geo technical support, data provision, to quality assurance of relevant datasets. Alissa has been recognised at a corporate level regarding her contribution to efficiency and health and safety improvement within Network Rail, the work she has undertaken has already saved tens of thousands of man hours of risky manual inspection on the network.




 

 

11:50

SPEAKER 4 - AVIATION, HIGHWAYS and RAIL

"Provisioning Authoritative Asset Data for the Transport Sector"




Vickie Withnell
GIS Manager
Manchester Airports Group (MAG)

 

Mike Cooper
Leica Geosystems

  




12:15

Group discussion / Summary of Day

12:30

END OF AGI ASSET MANAGEMENT SIG

Leica Geosytems Events Continue from 12:30pm

 

 

12:30




Introduction to Leica Pegasus: a complete mobile mapping solution

 

13:00

BUFFET LUNCH & NETWORKING

Sponsored by: 

13:45

Tour of Leica Geosystems' new office.

This includes a tour of Leica Geosystems and Hexagon Metrology division who provide industrial metrology applications in sectors such as automotive, aerospace and energy.

 

15:00

END

 
Attendance is FREE, but you need to sign-up at least 24 hours before this event, for security reasons.
Please only sign-up if you are sure you are attending! We are now using AGI 'no-show monitoring' for free event tickets. 'No-shows' will be unable to sign-up to future AGI Asset Management SIG events. This follows 'No-Shows' for pervious free events (i.e. people who registered then failed to attend), resulting in unused seats despite 'full house' registrations.
Coffee, lunch and the venue are kindly sponsored by Leica Geosystems
Other AGI Events: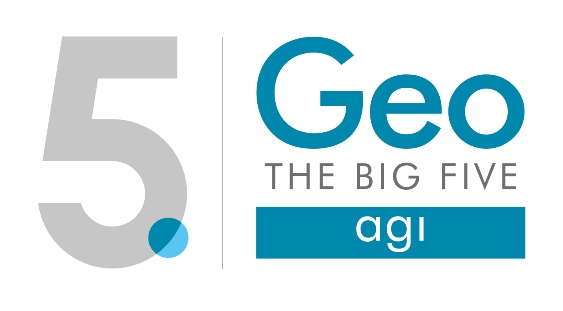 Sign-up for this event ABOVE. Sign-up for this group generally here
--------------------------------------
MORE ABOUT THIS GROUP IN GENERAL
What is this group about? 
There is a growing trend towards leveraging Location Information and map visualisation for Physical Asset Management activities including; operational awareness, maintenance planning, logistics, improving operational efficiencies, facility management and works management.
Remember: "Everything Happens Somewhere".
This cross-sector group focuses on 'Geo-Enabling Asset Management' with GIS, wider Geospatial solutions and the emerging Location Analytics solutions. This group covers the following areas:
 Activities Covered
Geographic Information Systems (GIS) for Asset Management and Utilities

GIS for Enterprise Resource Planning (ERP)

GIS for Asset Management Systems (AMS)

Surveys and geomatics for asset data capture/measurement

Work planning and 'work order' management

Asset data collection and management

Location Intelligence - near-real time decision-making and operational dashboards

Schematics, Linear Referencing Systems (LRS) and network modelling

Mobility - mobile GIS for asset management

Geospatial Convergence: Survey/CAD/GIS data integration

Business Process Management (BPM) for asset management

Asset tracking, Smart Assets and Sensor Web Enablement (SWE)

Business Location Analysis and Geospatial BI
Industries / Sectors Covered
Energy and Utilities

Telecommunications

Transportation operations / maintenance: Rail, Highways, Air, Sea

Local Authorities and Central Government e.g. street furniture and facilities

Facility and property Asset Management

Public Safety asset management

Transportation Logistics

Oil and Gas asset management

IT asset management
Sign-up for this group here
When & Where

Leica Geosystems, Hexagon House
Michigan Drive
Tongwell
MK15 8HT Milton Keynes
United Kingdom


Tuesday, March 4, 2014 from 9:30 AM to 3:00 PM (GMT)
Add to my calendar
Organizer
The AGI is The UK Geospatial Membership Body
The AGI exists to represent the interests of the UK's geographic information (GI) industry; a wide-ranging group of public and private sector organisations, suppliers of GI software, hardware, data and services, consultants, academics and interested individuals.