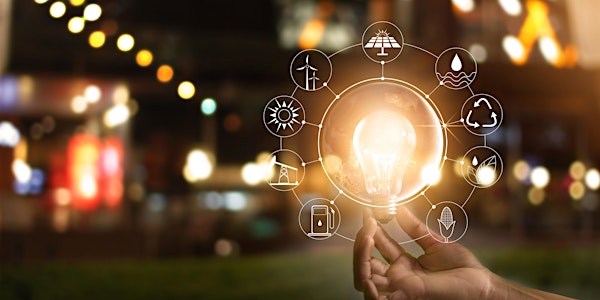 AGI GeoCommunity 2020: Sustainable (R)Evolution - Plenary Sessions
Sales Have Ended
Ticket sales have ended
Registration has now closed.
GeoCommunity 2020: Sustainable (R)Evolution
About this event
GeoCommunity is the flagship event of the Association of Geographic Information (AGI). Organised by geospatial professionals for geospatial professionals, it connects the UK GeoCommunity with specialist senior-level speakers to help shape the latest thinking on a host of topics relevant to the UK geospatial sector.
Geospatial and its role in providing a new vision of sustainability at a time of rapid (r)evolution is the focus of GeoCom20, which takes place online from 17 to 19 November and is completely free to attend.
The agenda for 2020 covers three interactive sessions featuring speakers from government, industry and business to build on last year's conversation on geospatial's contribution to achieving net zero. With the adoption of technology happening at pace, changing perceptions about data's role, increasing internationalism and societal calls for change, we'll be asking are we at the cusp of a revolution or simply continued rapid evolution?
From how we plan our urban spaces and critical infrastructure, to managing new approaches to the workforce and the accelerating urgency of net zero - the challenges we face continue to impact us locally and unite us globally. It's time for geospatial to embrace the Sustainable (R)evolution by providing a provide a new vision of sustainability.
Each of the three plenary sessions will have a unique programme of speakers and interactive discussion opportunities:
Tuesday 17 November: Changing Cityscapes
Pooran Desai, CEO Oneplanet.com
Mike Harlow, Deputy CEO, HM Land Registry
Rupert Parker, Founder, Building Passport
Following the presentations, a panel discussion will be facilitated by Stephen Croney, Esri UK & AGI Council Member.
Wednesday 18 November: Changing Global Perspectives
Professor Sir Ian Diamond, UK National Statistician
Afriqnmun Lovejoy MBE, Head of Sustainable Development, UK Space Agency
Rohini Swaminathan, Emergency Specialist (Risk Monitoring and Analysis) at UNICEF
A panel discussion will be facilitated by David Henderson, Chief Geospatial Officer, Ordnance Survey.
Thursday 19 November: Changing Experiences of Location Data
Edwina Dunn OBE, Geospatial Commissioner, Geospatial Commission Cabinet Office
Rebecca Firth, Director of Community and Partnerships, Humanitarian OpenStreetMap Team (HOT OSM)
Jameson Detweiler, Co Founder Fantasmo
The panel discussion on this day will be facilitated by Denise McKenzie, AGI Chair & Co-director of Benchmark.
Plenary sessions will be chaired by Abigail Page, Head of Innovation and Skills, Geospatial Commission. Each session will provide opportunities for audience discussion in our virtual conference room, to reflect on the thoughts from our speakers and share your views.
Approximate timing for the sessions -
12.30pm - conference room opens for networking
1pm - presentations begin
Keynote presentation
Round table discussions for delegates
Additional presentations
Panel discussion, including questions from the audience
2.35pm - panel discussion concludes, post event discussion
3pm - event concludes
Please check back here as we provide further updates on the programme.
REGISTRATION
With thanks to our event supporters, and in light of exceptional circumstances in 2020, we have made this event free of charge and accessible to all to bring our GeoCommunity together.
You may register for as many of the sessions as you would like to attend.
If you would like to recognise the value of this event, or the savings you are making in transport or accommodation this year, please select a donation ticket. All donations are provided directly to MapAction, our charity partner (a small platform fee is added by EventBrite to enable this). Thank you, on behalf of MapAction, for all donations - large or small.
If you are an AGI Member, please register with the same email address as you use for your membership.
Should we reach capacity for the main event platform, priority to interactive networking & discussion tools will be in the following order of priority -
- AGI Member tickets
- Donation tickets
- Free registration tickets - in order of registration date
We will ensure feeds from the presentations are available to all registered delegates.
**Our plenary sessions are live events, not a webinar, please save the dates in your calendar and attend at the time scheduled. If you can no longer attend, please CANCEL your place to allow us to maximise attendance.**
Post event recordings and materials will only be made available to AGI Members.
ADDITIONAL / SIDE EVENTS
Please also join us and our partners at the following additional events happening in the same week:
5.30pm Monday 16 Nov, Conference social GeoQuiz - great to catch up with friends new & old ahead of the conference!
9am Wednesday 18 Nov - Geospatial skills and continuing professional development: driving a prosperous and sustainable future, a panel discussion in association with RGS-IBG.
4pm Thursday 19 Nov - We're joining forces with Women in Geospatial+ and African Women in GIS for a virtual coffee & a discussion on Top Ten Tips to Personal Branding on LinkedIn
Additional events AGI are pleased to support -
7pm Tuesday 17 Nov - Join our good friends at GeoMob for a relaxed evening forum to learn about and discuss geoinnovation in any and all forms
3pm Tuesday 17 Nov - TechUK continue their Geospatial Campaign with an event looking at digital twins and geospatial.
SUPPORTERS
With thanks to our event supporters who make the event possible. If you would like to support the event, please contact info@agi.org.uk
Platinum Supporter - Ordnance Survey
Gold Supporters - Cadline Ltd, Esri (UK) Ltd, Europa Technologies, Geomni UK, Geoplace
Silver Supporters - thinkWhere, 1Spatial
Charity Partner - MapAction
MapAction is a registered charity: 1126727.