About this Event
DESCRIPTION:
The ICP-ACC is one of two knowledge-based certifications on the Agile Coaching track. The certification focuses primarily on the mindset, roles, and responsibilities of an Agile Coach. After finishing the certification, participants will be able to differentiate between and among mentoring, facilitating, professional coaching and teaching, and will also gain the skills needed to create a safe environment for meaningful collaboration and healthy conflict resolution within an agile team. This certification introduces participants to foundational team coaching skills and team development concepts for starting and growing teams while focusing on teams and organizations as human systems. A key part of this certification focuses on developing an understanding of the professional coaching skillset and the value of honing these skills to serve individuals on an agile team.
Our training is designed by Certified Training from the Back of the Room Trainers using research-backed brain-based adult learning techniques. The three-day course is delivered in English by our highly qualified coach trainers with real-world experience working in agile transformations and agile teams.
The course has been designed and developed by Agile Visa and brought to you by Champions of Agile, a global community of practice for agile and organizational change.
AGENDA:
What is Agile Coaching and Coaching Mindset
Agile Coaching Stance and Competency Framework
Difference between Agile Coaching, Mentoring, Teaching & Facilitating
Foundational Professional Coaching Skills
The Coaching Conversation – Coaching for Action
Coaching Competencies like Powerful Questions, Emotional Intelligence
Breaking down the Agile Coaching Conversation and practising it!
Key Mentoring Skills and Mentoring Agile Role Transitions
Key Teaching Skills
Agile Mindset Shifts and Frameworks
Foundational Team Coaching
Understanding Team Development
Coaching the Journey Toward High Performance
Handling Conflict and Dysfunction within the Team
Setting up the Team Environment
Facilitating Change at Team and Organization Level
Handling Organizational Impediments
Agile Coaching Contract and Alliance
Agile Coach Growth Path
WHO SHOULD ATTEND:
Agile Coaches or aspiring coaches with a passion for servant leadership and a desire to learn and practice facilitation, professional coaching, mentoring, and teaching in service of Agile teams. Relevant roles include ScrumMasters, Iteration Managers and Agile Project Managers. Although it is not a formal prerequisite, we have found that this certification is best pursued after Agile Team Facilitation (ICP-ATF).
PRE-REQUISITES:
There are no conditional pre-requisites for this training program. This is an intermediate level course, and participants should have some work experience in at least one agile framework.
ACCREDITATION: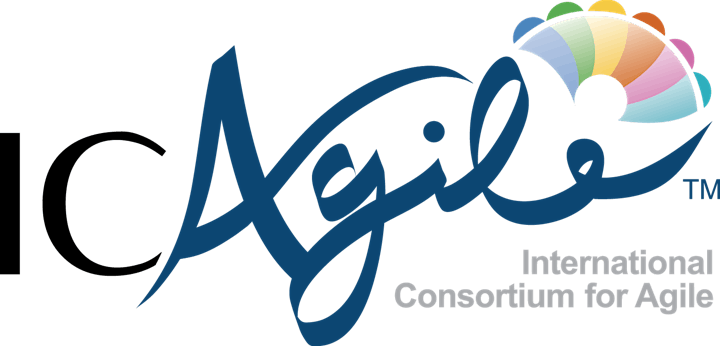 This course is accredited by the International Consortium for Agile (ICAgile) as fulfilling the learning objectives of Agile Coach certification. There is an ongoing assessment throughout the class and a practical assessment at the end of the course that you will need to pass. As long as the trainers believe you have demonstrated competence and that you have understood the learning objectives and you do not miss more than 1 hour of the course then you will receive the certification email from ICAgile. After successful completion of this course, you will be ICAgile Certified Professional in Agile Coaching (ICP-ACC).
FEEDBACK FROM PREVIOUS PARTICIPANTS:
"It's packed with an excellent combination of content and practice sessions, helped me learn a lot in a short time. " – James White, Agile Transformation Coach
"Full of concepts and real-life application, a must for anyone pursuing an agile coach role." – Sean Cavanagh, Agile Coach
"The trainer delivered the content well, kept it interactive and demonstrated an excellent coaching conversation." Matt Brown, Scrum Master
YOU'LL RECEIVE:
Course manual and notepad
Daily breakfast and lunch, with teas/coffees/water throughout the day
Improved skills and knowledge that will enable you to mentor and coach your teams
Certification from ICAgile
Speak to the training organizers – Champions of Agile
To speak to the organizers of this course for further details:
Call: +44 207 993 8350