Description
You will also have to register in meetup for this event:
https://www.meetup.com/TechCitizen/events/247219864/
Who is this for?
For those who are directing Agile development teams in what they build
- CEOs at start-ups,
- customers of digital agencies and suppliers,
- those deputised to fill the customer role,
e.g. product managers and owners.
Background
This game will to illustrate how products are built using Agile methods and how Agile teams work. We'll start with an idea for a new product, we'll decide what needs doing, we'll plan it and we'll... roll dice!
We don't have time to actually build something but we do have time to rehearse how it might be built. In doing so we can explore both how Agile teams operate, how you might measure a team and how you might predict "when will it be done."
More importantly we'll see how its easy to change what we want and pursue other opportunities.
After we've done the dice exercise we'll discuss the exercise and how it applies in real life.
Key takeaways:
- Understand the mechanics of Agile iterations
- Recognise the significance of prioritisation and how to set priorities
- See how limiting work in progress can accelerate delivery
- Understand why customer involvement is important in sprint planning
- Understand the framework for planning and forecastingWhat will you learn?
Speaker
Allan Kelly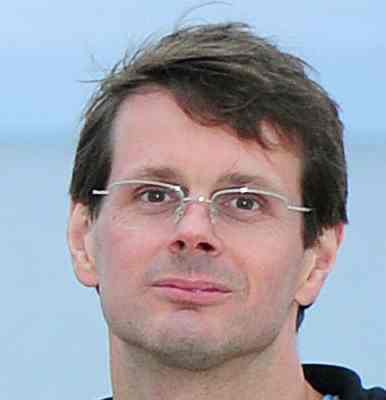 Allan Kelly advises teams from many different companies and domains on adopting and deepening Agile practices and development in general. He specialises in working with software product companies and aligning products and processes with company strategy. When he is not with clients he writes far too much.
He is the author of three books:
1. "Xanpan - team centric Agile Software Development"
2. "Business Patterns for Software Developers" and
3. "Changing Software Development: Learning to be Agile"
The originator of Retrospective Dialogue Sheets
(http://www.dialoguesheets.com) and
a regular conference speaker.
He can be found on Twitter as @allankellynet
(http://twitter.com/allankellynet) and
blogs
Tech Citizen Entrepreneurship Academy (TCEA)
Objective

For startups teams to build their competence and skillset/mindset in all the 10 modules, as early as possible in the business life cycle.

Modules

The modules are listed together with a competence level (/10 for each module) and a time frame for completion. We will reference our events and workshops to each of the 10 modules below:

Description Competence Time frame
Managing teams





Module: MT





Content: hiring, training, culture, communication





change, engagement, incentives, team, leadership
Confidentiality
All the information discussed in this meetup is confidential
No documentation or information in the event, is to be distributed or used outside of the event.
RSVP
We appreciate your cooperation in updating your RSVP to be an accurate representation of whether you will attend.
Directions
Nearest tube: Old street
Opposite Pret a Manger
Cafe conduct
The venue is provided to Tech city for free and we need to respect the owners hospitality.
You are required to buy one item from the cafe counter.
You are not allowed to consume/leave any drinks (including branded water) and food from outside, on the premises.
You will also have to register in meetup for this event:
https://www.meetup.com/TechCitizen/events/247219864/