Description
To succeed with agile, teams and organisations should focus first on "being agile" as a foundation for success in "doing agile." AWA's Agile Fundamentals' learning objectives explore key concepts such as adaptive planning, value-driven development, team collaboration and frequent feedback for continuous improvement.
The course also covers the history of agile, the agile manifesto, the agile principles, and some widely applied frameworks and practices. By attending this course you will come away with a solid understanding of core concepts as they prepare to embark on their agile journey.


What you will learn:
Apply the values and principles of the Agile model for product development
Compare and contrast the most popular Agile approaches, including Scrum and Kanban
Recognise the cultural and mindset challenges of being fully successful with Agile
Create a strong focus on the delivery of customer value
Grow self-organising teams that frequently deliver valuable, high-quality products




Agenda:
What is Agile and when to use it
Agile Mindset, Values, & Principles
Value vs Cost
Agile outside of IT
Team Building & Communication
Vision and Purpose
Stakeholders and Customers
Quality & Continuous Improvement
Creating Value in small increments
Using feedback to reduce risk
How to estimate
Prioritising work
Planning over different horizons
Capacity and planning for the unexpected
Retrospectives and improvement
Putting it All Together
Why Attend:
the foundational course and gateway to all other ICAgile tracks
gain collaborative skills for working with your customers, clients, and teams.
acquire the vocabulary to discuss the benefits of agile ways of working
know how to avoid common pitfalls
illustrate your commitment to professional mastery


Who Should Attend:
Team, Managers, Delivery Managers, Heads of, anyone wanting to pursue an ICAgile Expert Certification (ICE) and hasn't yet gained the ICP.


Prerequisites:
there are no pre-requisites for this course
Accreditation
The AWA Agile Fundamentals course will be accredited by the International Consortium for Agile (ICAgile) as fulfilling all Learning Objectives in the Agile Fundamentals track. After successful completion of the Agile Fundamentals course, you can apply for the ICAgile Certified Professional (ICP). This continuing education certification is the gateway course for the ICAgile Expert accreditation in one of your chosen tracks. To be eligible for the IC, you must not miss more than 1 hour of class. Learn more at ICAgile.


What You Will Receive:
Course manual and notebook
Improved skills and knowledge that will enable you to work in an agile way
Tasty breakfast and lunch, and teas/coffees/water
Membership to Adventures with Agile community for organisational change and agile




Our Trainers
Simon Powers
Simon Powers has over 20 years' experience helping very large organisations to thrive in the market and to be better places to work. He works with the board of directors or senior managers to transform the way that they see themselves, each other, and their organisations. The results are better organisational design, better processes, more engaged staff, and an organisation that is customer focused and more successful. He has been using Agile and Lean for the last 14 years, initially within IT, but in the last 5 years across the entire organisation. Simon founded Adventures with Agile (AWA), a global community of practice for organisational change in 2014. He founded the AWA consultancy in 2015, and his experience comes from both his own direct experience and through the consultants that work for Adventures with Agile working across many of AWA's clients.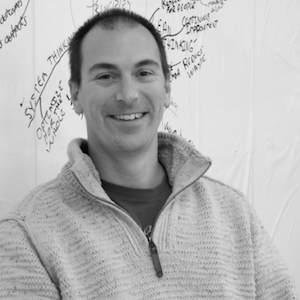 Simon has hosted and trained with some of the world's foremost thought leaders including Craig Larman and Bas Vodde (creators of Large Scale Scrum), Lyssa Adkins (Coaching Agile Teams), Scott Ambler and Mark Lines (Disciplined Agile), Sharon Bowman (Training from the Back of the Room), David Snowden (Cynefin and Sense maker), David Anderson (Kanban), Don Reinertsen (Lean Product Delivery), Michael Sahota (Leadership), Alistair Cockburn (Heart of Agile), and many others. Simon has won awards for the person who has done the most to promote agile globally in 2016, the most popular agile conference speaker in 2016, and was part of the program that won the best implementation of agile in the UK public sector in 2015. He has lectured at university, spoken at conferences all over the world, writes for the AWA blog, and has released multiple whitepapers. He is currently writing a book on Enterprise Agility.
Simon has multiple qualifications in the field of agile, coaching, and lean, and regularly teaches and coaches others in the same.
Certified ICAgile Agility in Enterprise Trainer
ICAgile Certified Professional - Agility in the Enterprise (ICP-ENT)
Sits on the Disciplined Agile Consortium Board
Certified Agile Leader (Scrum Alliance)
Certified Agile Coach (ICAgile)
Certified Trainer from the BACK of the Room
Certified Disciplined Agile Black Belt Practitioner and Trainer
Certified LeSS Practitioner (Large Scale Scrum)
Certified SAFe Program Consultant
Barefoot Professional Coaching Certificate
Winner of the most popular Agile Conference Speaker 2016
Winner of Person Who Has Done Most to Promote Agile Globally 2016
Winner of Best Implementation of the Agile Transformation in Public Sector 2015


Speak to the training organisers - Adventures with Agile

To speak to the organisers of this course for further details:
Call: 0203 369 1125
Email: training@adventureswithagile.com