Sales Have Ended
Ticket sales have ended
Thank you! Can't wait to meet you. The login details and PDF pack will be shared with you closer to the event. Make sure the event is in your calendar.
Event Information
Refund Policy
Refunds up to 30 days before event
Eventbrite's fee is nonrefundable.
Sales Have Ended
Ticket sales have ended
Thank you! Can't wait to meet you. The login details and PDF pack will be shared with you closer to the event. Make sure the event is in your calendar.
Practical and immersive learning experience in Agile for professionals and teams working in HR, L&D, Culture and Organisational Change.
About this Event
Experience an Agile HR Learning Sprint
We ran this learning workshop recently and it was so popular we're running it again for those who missed out, and calling it the Massive Experiment Meetup.
Again, this 3-hour, practical session brings our new book, Agile HR: Delivering Value in a Changing World of Work, to life through an Agile HR and Employee Experience Learning Sprint.
Who's the Meetup For?
Leaders, teams and professionals working in HR, L&D, OD, change, culture and strategy. There's also lots for Agile coaches and transformation leads who want to learn more about applying an Agile mindset within HR.3-hours of interactive digital experience with a short break. These advanced learning sessions are always highly interactive and lots of fun.Perfect if you:
are new to Agile HR and want to get started.
want to learn how to run a design sprint on an HR topic – we'll use career development as our working example.
are experienced with Agile but want to apply the skills within an HR context.
already work with Agile HR and are looking to be inspired by new approaches and learn from a real-world case study.
Your Agile HR Learning Sprint
Your FREE PDF template pack includes Value Drivers and Experiment canvases. They're yours to keep and great for running your own design sprints after the meetup.You'll use the templates to record ideas and learning. Each template is linked to an activity in the design sprint sequence, like ideation or designing an experiment to test a solution.This work is combined with silent brainstorming, individually and in groups of 3-4 people.First, you'll work on your own business challenge. Then we use a working example to guide group activities. This makes them immediately practical and provides a case study to learn from and apply ideas back to your own business challenge.You'll work through the following learning steps:
Consider your own business challenge and map the value you'll deliver to your business, employees and end-customers.
Examine a real case study based on a design sprint for career development.
Explore, in small groups, how to use an empathy map to research the needs of different personas.
Discuss together how to design solutions for moments that matter.
Ideate, again in small groups, possible experiments and get creative using interesting brainstorming methods.
Design an Agile HR experiment, using the outcome of your ideation, to run back in the workplace, including the hypothesis to test and data to collect.
At each step, you'll be given an example of how this looked in the career development case study and have an opportunity to give it a go and apply skills.
We'll round things off with a retro and link the learning back to your own business challenge so you can map out next steps to run an Agile HR experiment.
Special Guest Speaker Tracey Waters | Director of People Experience
Tracey is something of a legend when it comes to applying Design Thinking, Human-Centred Design and Agile mindset in the workplace. Considered the 'go-to' case study most HR leaders wish to emulate, Tracey is a true trailblazer in everything Agile HR and will draw on over 15 years' experience in learning, leadership and talent to make the topic practical and real. Previously, Director of People experience at Sky UK, Tracey has worked across multiple industries including media and telecommunications, mining, transport and logistics, employment services, and recruitment, in both Australia and the UK. Tracey will help you understand how to prioritise the people experience of work and have a measurable impact on your business and organisational culture.
Hosted by Natal Dank | Agile HR Co-Author
Head of learning, coaching and community at PXO Culture, Natal will guide the learning sprint. Following over a decade working in senior HR, Talent and OD roles, Natal is now a leading figure in Agile HR and People Experience and coaches clients across numerous industries, including innovative tech companies, not-for-profits and global banks. In 2016 Natal hosted the first Agile HR Meetup in London with the aim of building a community of like-minded disrupters, which has since grown into a regular event held across the world from Sydney to Paris and online. A year later she co-founded the Agile HR Community and has recently published the book, Agile HR. Natal left The Agile HR Community to found PXO Culture now focused on defining modern HR for the 21st Century and helping organisations build great People Experience and Operations.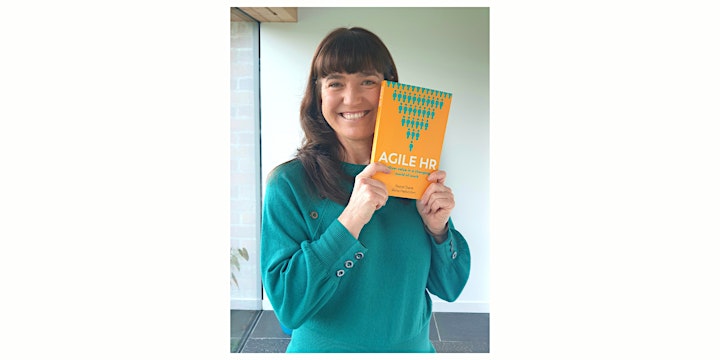 When?
25th March 2021, starting at 13:00 to 16:00 GMT | UTC
Main Timezones
US Eastern Time - 08:00
Brasília Time - 10:00
UK Greenwich Mean Time | Universal Time – 13:00
Central European Standard Time – 14:00
West Africa Time - 14:00
Eastern European Standard Time – 15:00
Dubai Standard Time – 17:00
Indian Standard Time – 18:30
China Standard Time - 21:00
Singapore Time – 21:00
Australian Western Standard Time - 21:00
Stay up Late or Get Up Early
Australian Eastern Daylight Time - 00.00
US Pacific Time 05:00
Why attend a PXO Culture Meetup?
The PXO Culture Meetup is a global learning network on a mission to innovate HR and people practices and help transform organisations for the future of work.
In a disruptive and complex world, great People Experience & Operations (PXO) underpin the business agility necessary to rapidly respond and deliver value to your customer.
Studies show that getting this right can double your customer satisfaction and innovation and increase profitability and bottom-line results.
We help you build a holistic employee experience, like a customer journey, full of moments that matter for your people and brand. Crucial to all of this is the Agile mindset and ways of working. Through our Meetups, we'll guide you in how to work evidenced-based, use human-centric design and co-create through experimentation and testing.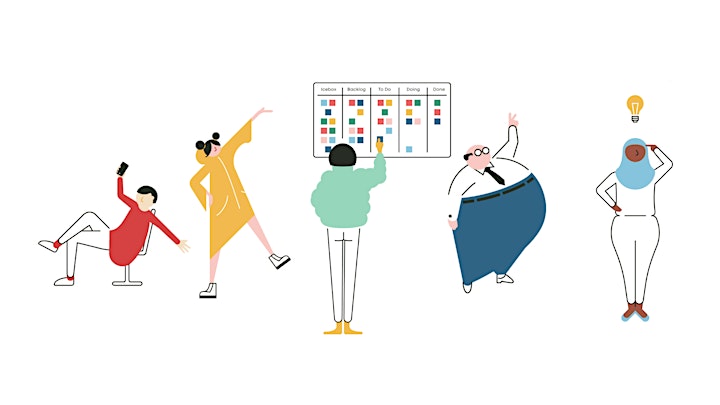 Privacy information
By registering for this event you automatically agree that PXO Culture can use your contact information (name, e-mail address, country of residence, organisation and title) for the event, invoicing or service-related communications. PXO Culture will not share your personal data with any third parties for marketing purposes.
You can also opt-in for PXO Culture content, newsletters and information on future events by checking the relevant tick box when registering. This is a great way to stay informed and up to date with the latest trends in People Experience & Operations.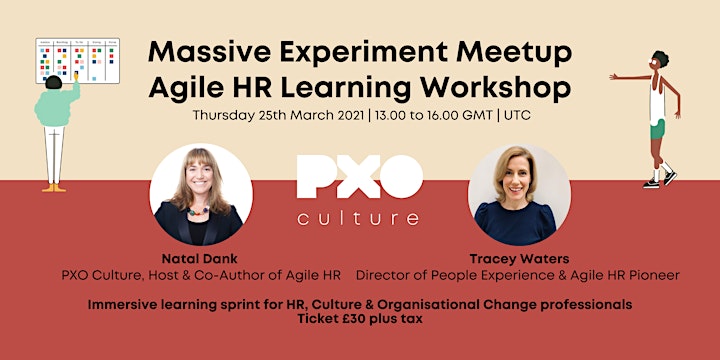 Date and Time
Location
Refund Policy
Refunds up to 30 days before event
Eventbrite's fee is nonrefundable.