Agile Leadership Course (with Management 3.0)

Friday, 4 November 2016 at 09:00

-

Saturday, 5 November 2016 at 17:00 (GMT)
Event Details
Agile Leadership Course



The new way of managing knowledge work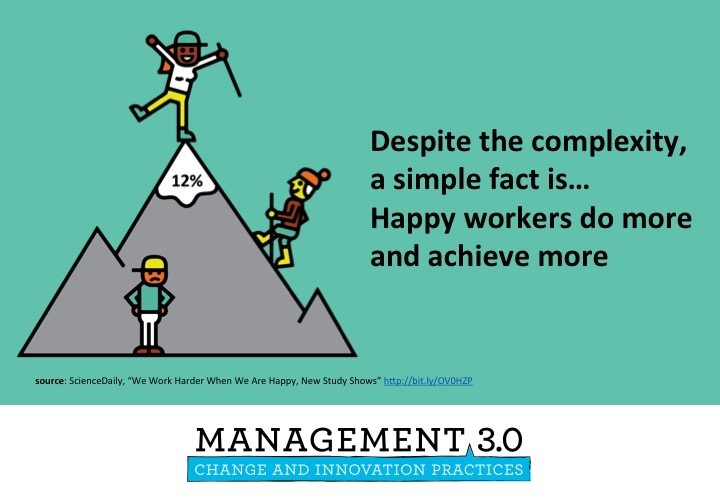 Have you ever wondered, how could you be more innovative in your company and create teams that gel naturally? How to handle key management topics - such as motivating, delegating, promoting and goal setting - in this critical phase of your business? How to lead and manage the system in a lean agile workplace?
In our experience working with high growth tech startups, and multinational companies, we have found that a transparent, democratic company culture leads to higher innovation and customer engagement! However, when companies decide to invest in becoming more innovative and agile, they often focus on implementing an agile delivery process and they fail to engage leadership and people in this change. 
The workshop is based on our experience training 500 managers in the foundations of agile leadership. The practices and games from the Management 3.0 Workout book by Jurgen Appelo (INC. magazine Top #40 Management Expert) were created based on case studies from 30+ companies like Spotify, Buffer, Google, GE and Xerox. Since 2014, the workshop has toured the world, has been to 30+ cities.
What to expect
During the two days, in groups of 4-6 we will introduce the principles of agile leadership in networked, creative organisations. We will play interactive exercises around topics of management and teamwork, with an emphasis on storytelling. The goal of the course is to inspire You to take action to improve your company culture and generate the teamwork necessary to strive.
Check out this video of the Management 3.0 Workout 2nd July, 2014 in London.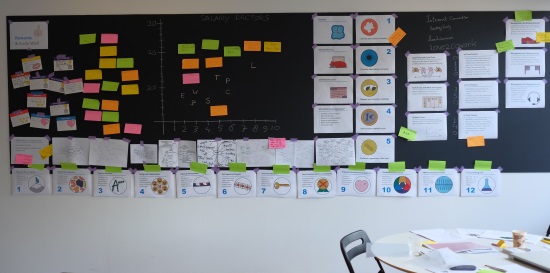 Day 1: Agile Leadership Foundations Topics
Agile Management  is the generic term for leadership and governance of creative teams in a way that is consistent with lean agile thinking. You will become acquainted with the common methods and challenges of agile management in transformations around the world, and the necessity of good management in an agile organization.  

Complexity Thinking lays the foundation for the following Management 3.0 themes. It explains why traditional linear thinking is not appropriate in today's world and why it should be replaced by thinking in complex adaptive systems.

Energize People explores the difference between intrinsic and extrinsic motivation, the ten intrinsic desires and common techniques to explore what is important to people in your teams.

Empower Teams illustrates stories on self-organization and how managers can create the conditions for successful, self-organized teams. You will learn how to create empowerment and autonomy, distribute effective authorization and decision-making in the organization and grow relationships based on trust. Concrete practices discussed include delegation poker and delegation boards.

Develop Competence explains how and when to apply the seven approaches of competence development in order to grow high performing teams. Measuring competence in complex adaptive environments as well as recruitment best practices are discussed.



Day 2: Workout Topics
We will be prioritising topics at the beginning of the day and covering as many as possible (probably 5 of them) of below:
We use Delegation Boards to clearly communicate which key decisions areas are delegated to participants, and at which level. 

We pay attention to the Champfrogs Checklist for intrinsic motivation, and evaluate how this can be applied to organizational change. 

We practice making Personal Maps that will show how to build trust on co-located and remote teams. 

We will discuss Salary Formulas as a way of achieving fairness and transparency in organizations. 

There is a Kudo Box to get people to appreciate each other's contributions, and a Celebration Grid to evaluate the experiments. 

We discuss and explore a Metrics Ecosystems in order to understand performance and progress. - See more information here. 
Who is this workshop for?
In today's fast-moving, complex world, management is too important to leave it only to the managers. If we do that, we restrict the innate creativity in our organization by making our managers information bottlenecks. Everyone is a manager!
By joining this workshop, team members, mid-managers, executives, agile coaches and changemakers can all build these essential skills together, learning from each other. 
Are there any pre-requisites?
None required, a basic understanding of agile is beneficial.
What you will receive on completion of the course
All participating attendees will receive an official certification from the Management 3.0 website called Certificate of Attendance. If you are interested in becoming a licensed facilitator, this is one possible pre-requisite.
For PMI members, 16 PDUs can be claimed for this course and 15 SEUs from Scrum Alliance.
When & Where

Farringdon
TBConf.
EC1N London
United Kingdom


Friday, 4 November 2016 at 09:00

-

Saturday, 5 November 2016 at 17:00 (GMT)
Add to my calendar
Organiser
Lean Advantage Ltd is a London based creative consultancy on systematically improving businesses through purpose, agility and people.
If you have any questions regarding this course, feel free to contact us at hello@leanadvantage.co.uk.