Agile Team Facilitator (ICP-ATF) & Agile Team Coach (ICP-ACC) Bootcamp Janu...
Description
"I am a happy enthusiastic Scrum Master and I have to say this makes me realise where my next step in my career journey will be. Loved this training so much and I feel a better person now! Thank you Simon and AWA amazing team!"
We have a fantastic opportunity for you in the New Year. For the first time ever, we are running our ICAgile-Certified Agile Team Facilitator (ICP-ATF) and Agile Team Coach (ICP-ACC) courses back-to-back in one week. Join us 14th-18th of January for our Agile Coach & Facilitator 'Bootcamp' and get two highly impactful, certified courses in one week! And the cherry on the cake is that you can use our Training Pass discount to save yourself £500 by booking the courses together.
This comes off the back of several SOLD-OUT Agile Team Coach courses in previous months so make sure to book sooner rather than later to avoid missing out. We also ran our first ever Agile Team Facilitator course in November and it was a massive success. Flowing positive feedback particularly highlighted the Powerpoint-free aspect of the course, something that will be at the core of all future Agile Team Facilitator courses. Our highly experienced and qualified coaches Simon Powers and Georg Fasching will be facilitating these classes.
Our Agile Team Coach trainer, Georg Fasching will be running the Agile Coach course while AWA Founder and Facilitator course architect, Simon Powers will be facilitating your facilitation class.
WHAT YOU WILL LEARN:
Across these two highly interactive ICAgile-Certified classes you will learn specific professional coaching skills required to help others who are moving towards Agile ways of working.
You will also gain the understanding and skills required to create a safe environment for meaningful collaboration and healthy conflict resolution within an agile team and be exposed to team dynamics and the role the wider organisation system plays.
You will also learn facilitation as a key skill required to foster collaboration and enable self-organising teams. The training will go into detail on the mindset and role of an agile team facilitator and provide a range of tools and techniques that can be used for designing engaging meetings that drive towards agreed-upon outcomes.
Of course, remember you're welcome to book either Agile Team Coach or Facilitator classes individually and you're still guaranteed an unparalleled learning experience!
learn more about each class here: Agile Team Facilitator and Agile Team Coach


AGILE TEAM FACILITATOR AGENDA:
Introduction to facilitation
How Agile facilitation differs from pure facilitation
Intro and practice of Core facilitation skills
Designing meetings for maximum impact
Models and tools for facilitation
Practice facilitating key Agile meetings
Putting it all together
Assessment


AGILE TEAM COACH AGENDA:
Team Emotional Intelligence
Defining agile coaching
The agile mindset
Roles and responsibilities
Achieving self-awareness
Coaching principles, contract & patterns
Neuroscience and coaching
Coaching vs Mentoring
Training & Facilitation
Conducting the Coaching Conversation
Goal & action based outcomes
Presence & Listening
Giving & receiving feedback
Powerful questions
Creating a psychologically safe environment
Understanding team development
Setting up the team environment
Creating a team kickoff / startup agenda
Characteristics of an agile team
Coaching the journey towards high-performance
Handling organisational Impediments
Planning to facilitate a conflict within a team
Putting it into practice


WHO SHOULD ATTEND:
Execs, Managers, Team Leaders, Project Managers, Scrum Masters, Iteration Managers, Agile Coaches, aspiring Coaches, Product Owners


PRE-REQUISITES:
This an intermediate-level course for practitioners with at least 6 months of hands-on agile experience. You will build upon the experience you already have working with agile teams.
ACCREDITATION: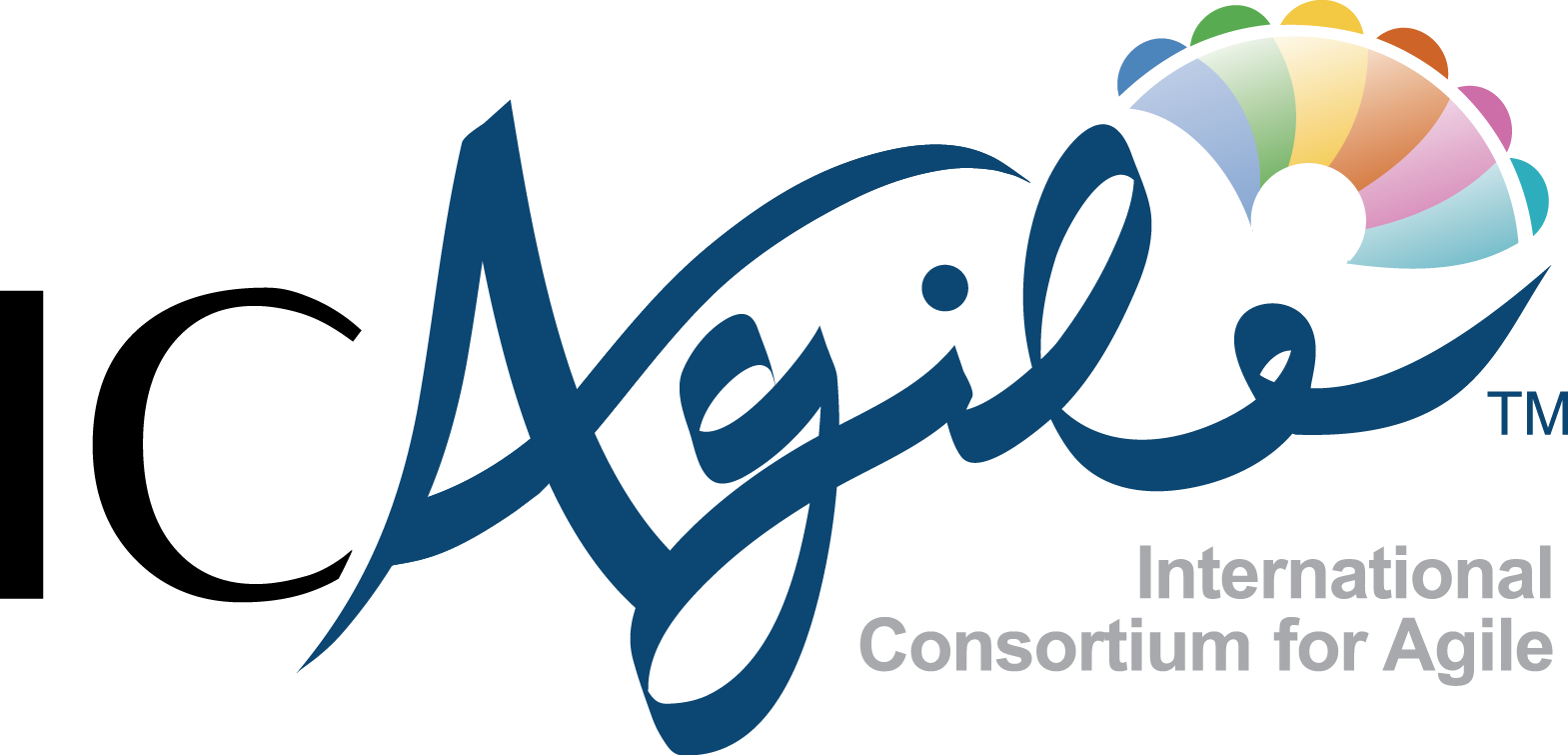 These courses are accredited by the International Consortium for Agile (ICAgile) as fulfilling all Learning Objectives in the Agile Coaching and Agile Team Facilitator tracks. After successful completion of these course, you can apply for the ICAgile-Certified Professional-Agile Coaching (ICP-ACC) and Professional-Agile Facilitator (ICP-ATF). These continuing education certifications are a key step toward achieving the ICAgile Expert-Agile Coaching (ICE-AC), the industry's first competence-based certification.
There is an ongoing assessment throughout the class as well as a practical assessment at the end of the course that you will need to pass. As long as the trainers believe you have demonstrated competence and that you have understood the learning objectives and you do not miss more than 1 hour of the course then you will receive the certification. The certification is included in the price of the course. Following the class you will receive an email from ICAgile with your Certification.


Endorsed by Scrum Alliance
By attending this course you will be eligible to earn up to 15 Category C SEU Points.






WHAT PEOPLE SAY ABOUT THESES CLASSES:
"One of the most engaging and creative courses I have been on that flew very naturally and made me feel well equipped to be a facilitator in any situation." - Harsh Kesarwani - Project Manager
"Superbly facilitated and incredibly engaging. Reinforced areas I knew, taught me about areas I did not know." - John Harrison - Scrum Master
"Amazing course with a lot of practise and feedback on your personal facilitation technique." - Louisa Mensah - Agile Coach
"Interactive, fun and very practical session to learn to facilitate meetings." - Manika Agrawal
"Great 2-days filled with lots of tips and tricks. Opportunity to reflect and improve." - Nicole Ruszkowski - Agile Delivery Coach
"I read the testimonials on the website before booking and my cynicism was totally unfounded. It was fantastic and inspiring." - Claire Coulson - Scrum Master
"This has had a significant impact on both my career and my life!" - Mike Ferrie
"I am a happy enthusiastic Scrum Master and I have to say this makes me realise where my next step in my career journey will be. Loved this training so much and I feel a better person now! Thank you Simon and AWA amazing team!" - Bianca Schobel - Scrum Master
"Genuine coaching course from a genuine coach, highly recommended." - Mike Horwath - Agile Coach
"This training helps a lot. Simon is a very good trainer. The material given is very helpful. I can't wait to really implement it in real life." - Anna - Scrum Master
"Simon delivered the content superbly. The course was engaging & eye opening." - Jason Taylor - Agile Coach
"This course helps you be the coach you imagined you'd become." - Robin James - Enterprise Agile Coach
"Illuminated gaps in my knowledge & skills then filled them with practical examples and demonstrations." - Chris Davey - Scrum Master
"I would recommend this course for any Org that are serious about delivering max value from teams with Agile." - Derek O'Reilly - Delivery Lead/Agile Coach
"The Agile Team Coach training is the perfect foundation for becoming a better coach. It provides tools, methods and ideas that I will be able to use tomorrow. The safe environment and small groups are a perfect place to practise and receive immediate feedback. Sharing experiences and learning from each other is an invaluable bonus." - Marie Englund - Scrum Master
"Awesome course, learned a lot of new concepts and also a bit more about myself. Definitely recommend to those who want to learn more about how to improve teams and themselves." - Miguel Pedro - Product Specialist
"This is an excellent course for anyone who is an agile coach or moving towards incorporating agile coaching into their own role. It fills the gap between a traditional coaching course and the Scrum Master course, linking them together." - Jackie Sherwin - Product Owner / Coach
"If anyone is in any doubt about the importance and power of an agile coach - attend this course!" - Noel Warnell, Agile Coach
"This training separates itself from other providers by putting the attendees at the centre and wrappimg the content around them to create deeper insights." - Daniel Millbank - Scrum Master
"Wonderful, amazing. Really gave me some awesome tools/techniques and shifted my whole mindset. 5 stars!" - Cait Pelly - Scrum Master
"A really great course that has given me confidence to give people the space (silence) to work out how to reach goals." – A. Soddart, Delivery Manager
"This is the first training course I haven't fallen asleep in. Every minute of the course was engaging, informative and fun." – R. Jarrat, Delivery Manager
WHAT YOU WILL RECEIVE"
Course manual and notebook
Improved skills and knowledge that will enable you to mentor and coach your teams
Access to Slack channel community for all our learners
Tasty breakfast and lunch, and teas/coffees/water
Membership to Adventures with Agile community for organisational change and agile




OUR TRAINERS
GEORG FASCHING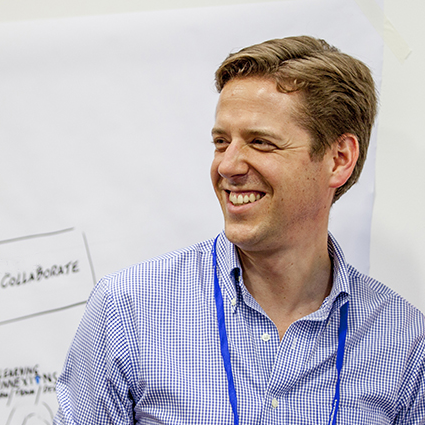 Over the past 18 years, Georg has developed a passion and proficiency in Digital Product Development while working predominantly in the banking and engineering spaces. His experience transitioned to Agile in 2010. Having practiced as Product Owner and also as Scrum Master provides him an intriguing blend of complementing perspectives. Georg now improves the flow and happiness for people, and products, through coaching and training.
Georg is a mentor and servant to the community, proof of his vicarious quest to help others achieve their goals. His dedication to continual learning has made him extremely effective as an Agile Coach in accomplishing huge wins for his clients, which include major finance and tech corporations. As a qualified Personal and Business Coach, he also enables individuals become even better versions of themselves.
Georg's quest for adventure once led him to a treacherous part of the world where he conquered, gutted and fried up the commonly feared Piranha in the Amazon Basin. He thrives in challenging situations as he continues his coaching & training practice today in London, England.
SIMON POWERS
Simon Powers has over 20 years' experience helping very large organisations to thrive in the market and to be better places to work. He works with the board of directors or senior managers to transform the way that they see themselves, each other, and their organisations. The results are better organisational design, better processes, more engaged staff, and an organisation that is customer focused and more successful. He has been using Agile and Lean for the last 14 years, initially within IT, but in the last 5 years across the entire organisation. Simon founded Adventures with Agile (AWA), a global community of practice for organisational change in 2014. He founded the AWA consultancy in 2015, and his experience comes from both his own direct experience and through the consultants that work for Adventures with Agile working across many of AWA's clients.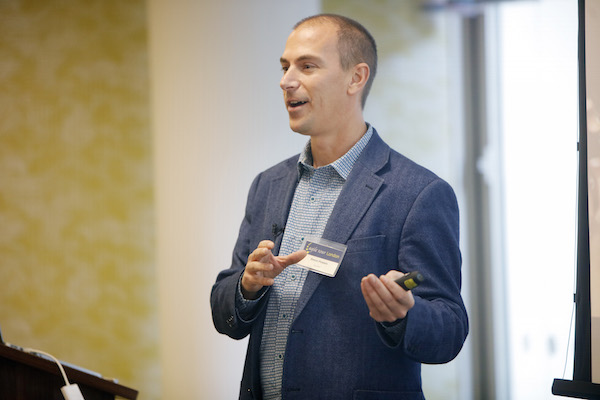 Simon has hosted and trained with some of the world's foremost thought leaders including Craig Larman and Bas Vodde (creators of Large Scale Scrum), Lyssa Adkins (Coaching Agile Teams), Scott Ambler and Mark Lines (Disciplined Agile), Sharon Bowman (Training from the Back of the Room), David Snowden (Cynefin and Sense maker), David Anderson (Kanban), Don Reinertsen (Lean Product Delivery), Michael Sahota (Leadership), Alistair Cockburn (Heart of Agile), and many others. Simon has won awards for the person who has done the most to promote agile globally in 2016, the most popular agile conference speaker in 2016, and was part of the program that won the best implementation of agile in the UK public sector in 2015. He has lectured at universities, spoken at conferences all over the world, writes for the AWA blog, and has released multiple whitepapers. He is currently writing a book on Enterprise Agility.
Simon has multiple qualifications in the field of agile, coaching, and lean, and regularly teaches and coaches others in the same.
Certified ICAgile Agility in Enterprise Trainer
ICAgile Certified Professional - Agility in the Enterprise (ICP-ENT)
Sits on the Disciplined Agile Consortium Board
Certified Agile Leader (Scrum Alliance)
Certified Agile Coach (ICAgile)
Certified Trainer from the BACK of the Room
Certified Disciplined Agile Black Belt Practitioner and Trainer
Certified LeSS Practitioner (Large Scale Scrum)
Certified SAFe Program Consultant
Barefoot Professional Coaching Certificate
Winner of the most popular Agile Conference Speaker 2016
Winner of Person Who Has Done Most to Promote Agile Globally 2016
Winner of Best Implementation of the Agile Transformation in Public Sector 2015
Speak to the training organisers - Adventures with Agile

To speak to the organisers of this course for further details:
Call: 0203 369 1125
Email: training@adventureswithagile.com