AGM & Lecture: "Cunard QUEEN liners at war - period of commemoration"
Description
AGM of the IMarEST & RINA Southern Join Branch, followed by a lecture presented by
Mr. David Hutchings MRINA, I.Eng.
Lecture "QUEENs At War"
The remarkable story of Cunard's two mighty "Queen" liners, the QUEEN MARY and QUEEN ELIZABETH, and the invaluable work that they performed during the Second World War, a period of conflict that is still commemorated with great solemnity.
At the time of their building the two ships were the largest liners in the world (the QUEEN ELIZABETH remained the largest passenger liner ever built for a remarkable fifty years!) and each incorporated heavy engineering in their construction that has all but been forgotten. The combined work of these two ships in transporting thousands of troops to the European and African theatres of war helped, in the words of Winston Churchill, to shorten the war by a whole year! The talk is based on two of the speaker's books, "Transatlantic Liners at War" and "Pride of the North Atlantic".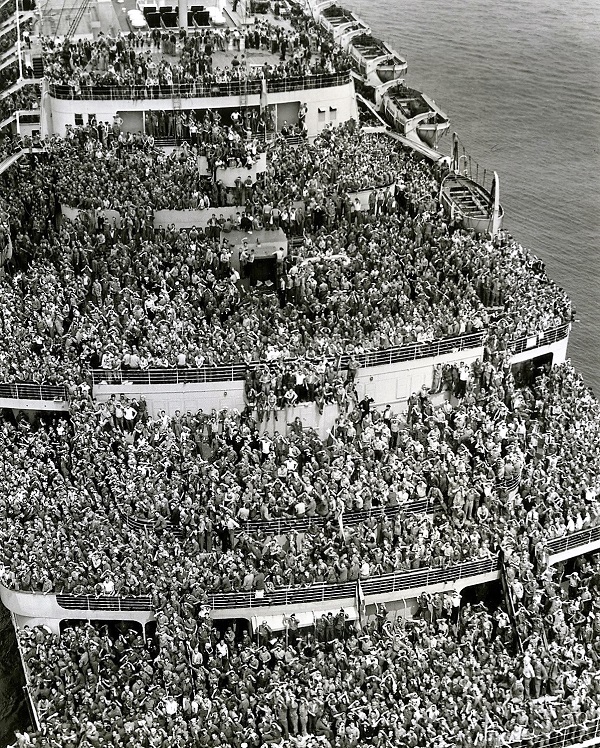 Speaker
David Hutchings hails from Cowes on the Isle of Wight where the passing liners were an everyday sight, so ships and the sea have played a major part in his life. He turned his lifelong love of ships into a career, both as a maritime author and in shipbuilding. His first book, "Transatlantic Liners at War", was co-authored with renowned American maritime author, Bill Miller, and his first 'solo' book, "Queen Mary - 50 years of Splendour" has since been followed by several others, including "Pride of the North Atlantic" which was published in 2003 to coincide with the introduction of "Queen Mary 2"...and even a Hayne's manual for the TITANIC!
David's shipyard and shipbuilding career started as a Shipwright Apprentice in Portsmouth Dockyard in 1961. A move to Vosper Hovermarine was followed by a period with Marconi Underwater Systems and then Vosper Thornycroft's yard in Southampton, the latter yard relocating to Portsmouth from where he retired in 2010. He is a member of The World Ship Society, the Ocean Liner Society, Solent Maritime Society, the British TITANIC Society, and TITANIC International. He has contributed to magazines and DVDs, and regularly lectures on liners and cruiseships (the former including his favourite QE2 during Atlantic crossings and a cruise to the wreck site of TITANIC during which an attempt was made to raise a 16-ton piece of the broken hull) as well as to organisations such as The National Maritime Museum and The Royal Institution of Naval Architects, of which he is a Member. He has also spoken to the Honourable Company of Master Mariners in London, and the Merchant Mariners of Wight.
David lives in Lee-on-The Solent, Hampshire, a few minutes away from the waters that he loves.
Attendance
Free and open to all IMarEST & RINA members, their guests, non-members and students. Individual registration via Eventbrite is requested.
Refreshments from 1800hrs to start AGM at 1830hrs, and presentation to start at 1900hrs.
Parking is available on site, and access is via St Andrews Road.
CPD Certificates will be available at the event.
Event contact: Bari Khan - Port Technical Secretary Southern Joint Branch - bari.khan@mcga.gov.uk
Organised by: The Southern Joint Branch of RINA and IMarEST members Mr. B. Khan and Mr. J. Ridley.