Description
We are delighted to announce that our next conference will be held at Pembroke College, Oxford University in 2019.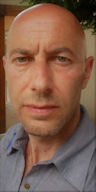 The conference dinner will be held on Friday 27th September in the medieval College Hall. We are very lucky to have the writer Nick Barlay as the after dinner speaker. Nick has written four novels, including Scattered Ghosts, which tells the 200-year story of his Hungarian Jewish family through war, Holocaust and revolution to contemporary Britain.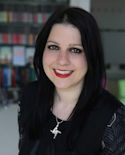 We are pleased to have Dr Janina Ramirez as the keynote speaker opening the Conference. She will be speaking about 'Personalities of the Past'. Janina will be familiar as a British art and cultural historian, but above all as a presenter of history programmes on BBC4.
The programme will be as follows:
Sue Adams - Follow the Money in the Property Records of the Manor

Carol Kerry Green – Dying to Impress – Examining the role and image of the Press Gang (Impressment), particularly during war time. It will show how a single line in a burial register can lead to fleshing out an ancestor's life and gaining an understanding of the times they lived in.

Sue Paul – A Most Notorious, False, Lying Fellow: a Global Black Sheep or Maligned Character – a Case Study of Henry Smith demonstrating how you can use historical sources – East India Company Records, published source and private papers – to enhance your ancestral history.

John Titford – Bounce Backers - ancestors who moved away, then returned home.
There will be three concurrent workshops as follows:
Antony Marr – Civil Registrations - Exploring the little understood area of re-registrations and corrections on register entries

Susan Moore – Cracking Chancery Records

Charity Rouse - Discoveries from Across the Pond
The fees are
£250 for the conference, a single room and dinner. After 1 May the price rises to £275. Book early and save about ten per cent! There is an option to pay a deposit of £100 with the balance payable after 1 May and before 31 July 2019.

The day rate just for the conference itself is £85 (including refreshments and lunch).
Attending just the conference dinner is £85.
Bed and breakfast in a single room at the college is £105.