Sales Have Ended
Ticket sales have ended
Thanks for registering for the AGRA Conference. If you have any queries please contact info@agra.org.uk.
Sales Have Ended
Ticket sales have ended
Thanks for registering for the AGRA Conference. If you have any queries please contact info@agra.org.uk.
Description
Friday 16 September 2016 - Reception and Dinner in the College Hall
Saturday 17 September 2016 - Conference in the Fisher Building
AGRA's first national conference starts with a Reception and Dinner in the 16th century Hall of St John's College in the evening of Friday 16 September 2016 at 19.00.
The After Dinner Speaker will be Sarah Williams, the Editor of Who Do You Think You Are? Magazine.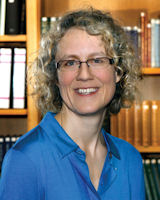 Overnight Accommodation in Single and Twin Rooms is available on both the Friday and Saturday nights. Please be aware that many of the overnight rooms are accessible only by staircases. There is a very limited amount of accessible accommodation
The Conference Programme will be as follows and will take place in the Fisher Building at the College:
Conference Chairman – Patric Dickinson, Clarenceux King of Arms
9.00 Welcome and Reception
9.30 – John Titford, Barking up the Wrong Tree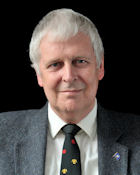 A series of cautionary tales for family historians, each designed to show how easy it is to make wrong assumptions or to draw inaccurate conclusions. The examples featured here will be based upon the presenter's experience as a professional genealogist working for clients on both sides of the Atlantic.
10.20 – William Spencer, Military Specialist, National Archives - Never Too Old and Other Stories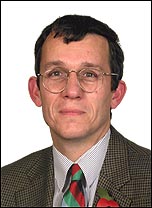 For the First World War period alone, there are over 20 different records series in the National Archives, which contain what are described as records of service. This presentation will discuss a number of cases studies based upon the records of service of the 19th and 20th centuries and how the stumbling blocks they initially posed were over come and the stories revealed.
11.10 Break
11.30 – Rebecca Probert – The Rise and Fall of the Crime of Bigamy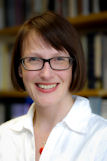 Today bigamy is one of the rarest of crimes, with only a handful of prosecutions each year. But at its peak there were approaching 1,000 cases in a single year. So what factors led to this rise and fall, and what does the evidence tell us about marriage, separation and illicit relationships in past centuries? And in what circumstances would an individual risk being prosecuted for bigamy? Drawing on thousands of cases, from the Old Bailey to magistrates' courts, this presentation provides new research findings on the nature and extent of bigamy and remarriage in past centuries and decades to help family historians interpret their ancestors' lives.
12.20 – Lunch
13.30 – Colin Chapman - Using Pre-1841 Censuses to Break Down a Brickwall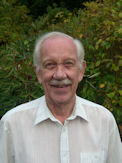 Long before the 1841 census, names, ages, occupations, addresses and birthplaces of individuals were recorded by various authorities and organisations for specific purposes. Such data may provide that vital clue to help break down a brickwall in your genealogical research. The presentation gives many examples throughout the British Isles of this data.
14.20 Workshops
There will be 3 concurrent Workshops at this time and Attendees will be asked to make a choice.
Debbie Kennett – DNA demystified

DNA testing is an increasingly valuable tool for the family historian, and it is important that genealogists have an understanding of the different types of tests and what the results actually mean. This workshop will provide a practical guide to the application of DNA testing for family history research.Participants will have the chance to ask questions from one of the UK's leading experts in genetic genealogy.

Eric Probert – Business Records for Family History

The workshop will consider the potential information on our ancestors that may exist in the records of companies and businesses. Ways of finding out about the existence of businesses from the 19th Century onwards are discussed, the means of locating where surviving records have been deposited are explored and major repositories for business records identified. Examples of informative records are presented from online internet sources, libraries and archives. There will be a Question and Answer Session.
Problem Solving with AGRA Members – Panel consisting of:
Ian Waller
Simon Fowler
Les Mitchinson
Antony Marr
Geoff Swinfield

15.40 – Helen Osborn – What is Proof in Genealogy?
Supported by the Halsted Trust

The talk will aim to bring the strands from the rest of the conference together by examining the concept of 'proof' in genealogy. It will show how errors can be eliminated and brickwalls demolished when standards of proof are applied, and discusses methods and techniques for testing events and 'facts' from family history. It will examine how some common sources are misleading unless used with care and why it is important to understand the differences between the different kinds of primary, secondary and derivative evidence we use and how this understanding can provide those vital breakthroughs that we all seek.
16.30 Wrap-up

Supported by



Halsted Trust